5 Things Learned: Chelsea 0-2 Brentford | Premier League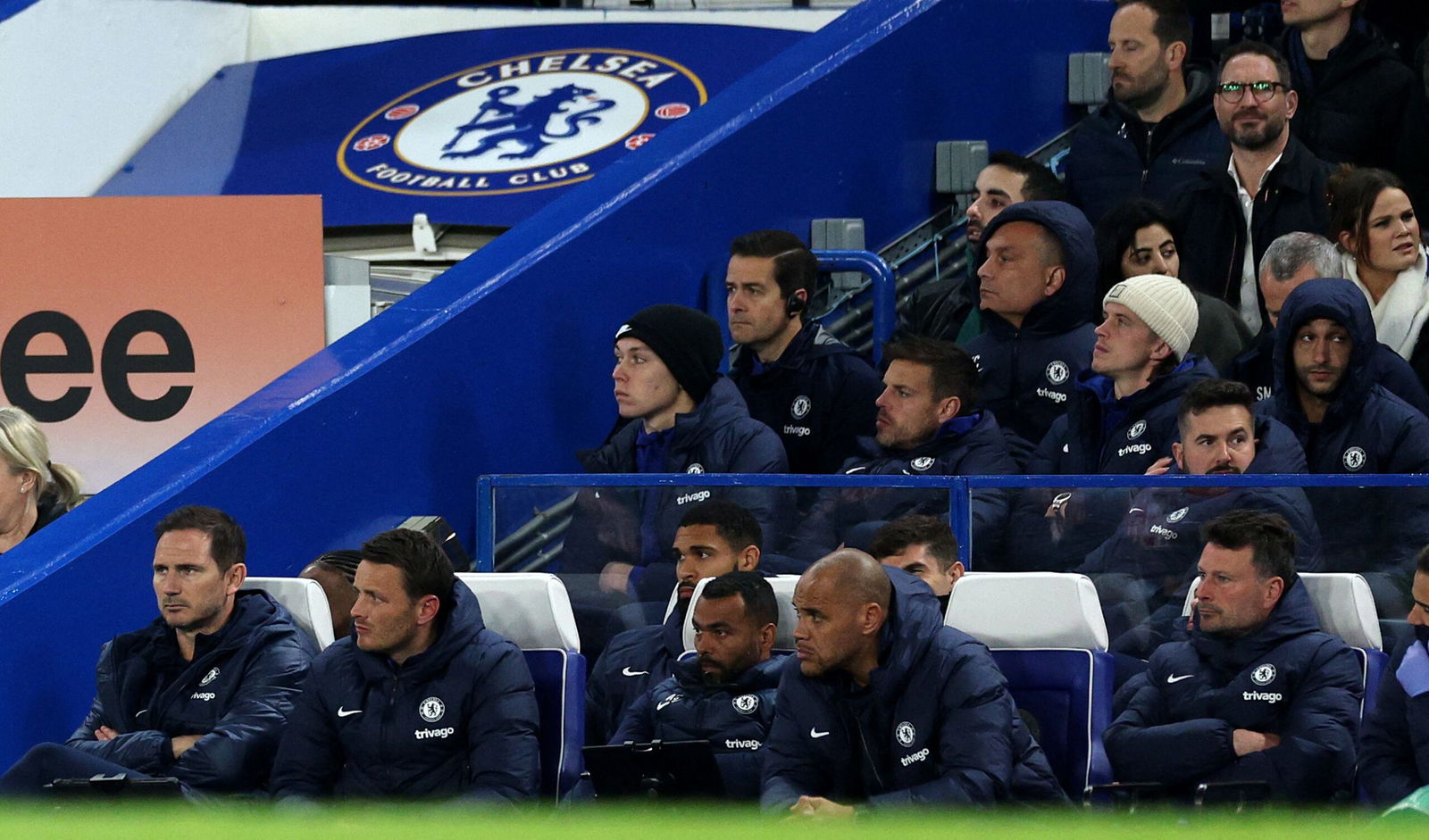 Brentford condemned Chelsea to another defeat in 2-0 victory at Stamford Bridge in the Premier League.
A Cesar Azpilicueta own goal and Bryan Mbeumo strike either side of half time, were enough for Brentford to see off their West London rivals, completing the double over their opponents in the process in the Premier League.
It was a slow start to proceedings in west London, with both teams firmly planted in mid-table reflecting a flat atmosphere at Stamford Bridge.
Chelsea controlled possession during the first, although struggled to break down a resolute Brentford side who were comfortable sitting back in their shape.
Thiago Silva headed a tame effort at David Raya, before Enzo Fernandez forced him to push his effort over the bar as the Blues failed to produce any meaningful chances despite their possession.
Brentford then took the lead against the run of play in the 37th minute, thanks to an own goal from Chelsea skipper Cesar Azpilicueta. Mathias Jensen swung in a corner for the Bees, which was flicked on by Zanka onto the arm of Azpilicueta, sending the ball into the far corner of the Blues net leaving Kepa Arrizabalaga stranded.
Chelsea searched for an equaliser before the break but could not muster anything up, leaving Stamford Bridge deflated at the interval.
Chelsea brought Pierre-Emerick Aubameyang and Mykhailo Mudryk on for the second half to try and provide some attacking impetus for their team, which helped tip the momentum back in their favour.
N'Golo Kante sent an effort narrowly wide, before Aubameyang miscued a plethora of chances as the Blues edged closer to an equaliser.
Chelsea kept pushing for an equaliser, however Brentford slowly grew back into the game and worked a few openings of their own, before Bryan Mbeumo sealed victory for the Bees in the 78th minute. Mbeumo was released into acres of space down the right during a swift counter, doing well to cut past Wesley Fofana and blasting a powerful effort past Kepa at his near post sending the away fans into raptures.
Chelsea still searched for a goal, with Noni Madueke coming closest, heading over in injury time. However the Blues limped over the line against an elated Brentford who condemned them to their fifth straight defeat under interim boss Frank Lampard.
Here are five things Absolute Chelsea learned from the defeat against Brentford.
---
1) Deflated Stamford Bridge
It is rare for Chelsea to have so little to play for at this point of the season. However the Blues are out of all cup competitions and floating around aimlessly in midtable, seemingly waiting for next season. This lack of motivation has drifted to Stamford Bridge, with the team slumping and with so little to play for, the atmosphere is unsurprisingly flat. A fifth defeat in a row, this time to local rivals Brentford will only compound the sour atmosphere. This was highlighted by many fans leaving early after Bryan Mbeumo's strike, with the rapturous atmosphere in the away end further emphasising the disconnect between Chelsea and their supporters. Chelsea must show some improvement before the end of the season if they want to get the spark back at the Bridge.
2) Formation queries
After a 2-0 loss to Real Madrid in the Champions League last time out for the Blues, many would have been surprised to see Frank Lampard stick with the same 3-5-2 formation against Brentford. Questions were asked of the defensive formation against Madrid with Chelsea chasing the tie, yet with Madrid's quality it was somewhat understandable, however deploying the same tactics against Brentford seemed bizarre. With only one recognised attacking player in Raheem Sterling on the pitch, Chelsea struggled to create any openings. The Blues dominated possession, but had no focal point to structure their attacks from. Lampard brought on Mudryk and Aubameyang at half time to try and remedy this problem, making the initial decision all the more bizarre, as Chelsea attacked with far more intent after the changes.
3) West London league
One draw and three losses from West London derbies highlights the extent of Chelsea's woes this season. For many years the Blues have been unquestionably the elite side in West London, however this has now come crumbling down. Chelsea sit bottom of the West London league, and have done so for a large period of the season, slipping further away as time goes on, now seven and nine points behind Fulham and Brentford respectively. Full credit must go to the two sides, who have truly excelled themselves this season, however Chelsea finishing below both is another embarrassing memento to take from a dismal season.
4) Positive performance from Mudryk
Mykhailo Mudryk was brought on at half time along with Aubameyang to provide some much needed attacking spark for Chelsea, and the exciting winger was able to bring some life to his ailing side. Mudryk provided impetus by pushing the Blues up the pitch, whilst his neat footwork and rapid pace, caused the Bees more problems than any other Chelsea player. Mudryk showed on Wednesday night what has been seen in flashes on other occasions, glimpses of frightening quality. Hopefully Chelsea fans will get to see this quality on a more regular basis until the end of the season.
5) Chelsea still cannot score
The starting line-up for Chelsea against Brentford had ten goals between them at the start of play. They still only had ten at full-time as well. Chelsea are struggling for goals at the moment and it is becoming laughably so at this point. The Blues could not create any real chances before half time, and after the break with some increased attacking flair, they still could not convert. Todd Boehly and Co are likely looking to buy a striker in the summer and have already seemingly acquired Christopher Nkunku, however other players will also have to start chipping in with goals at some point if the Blues have any aspirations of climbing the table next season.