5 Things Learned: Chelsea 0-2 Real Madrid (0-4 agg) | Champions League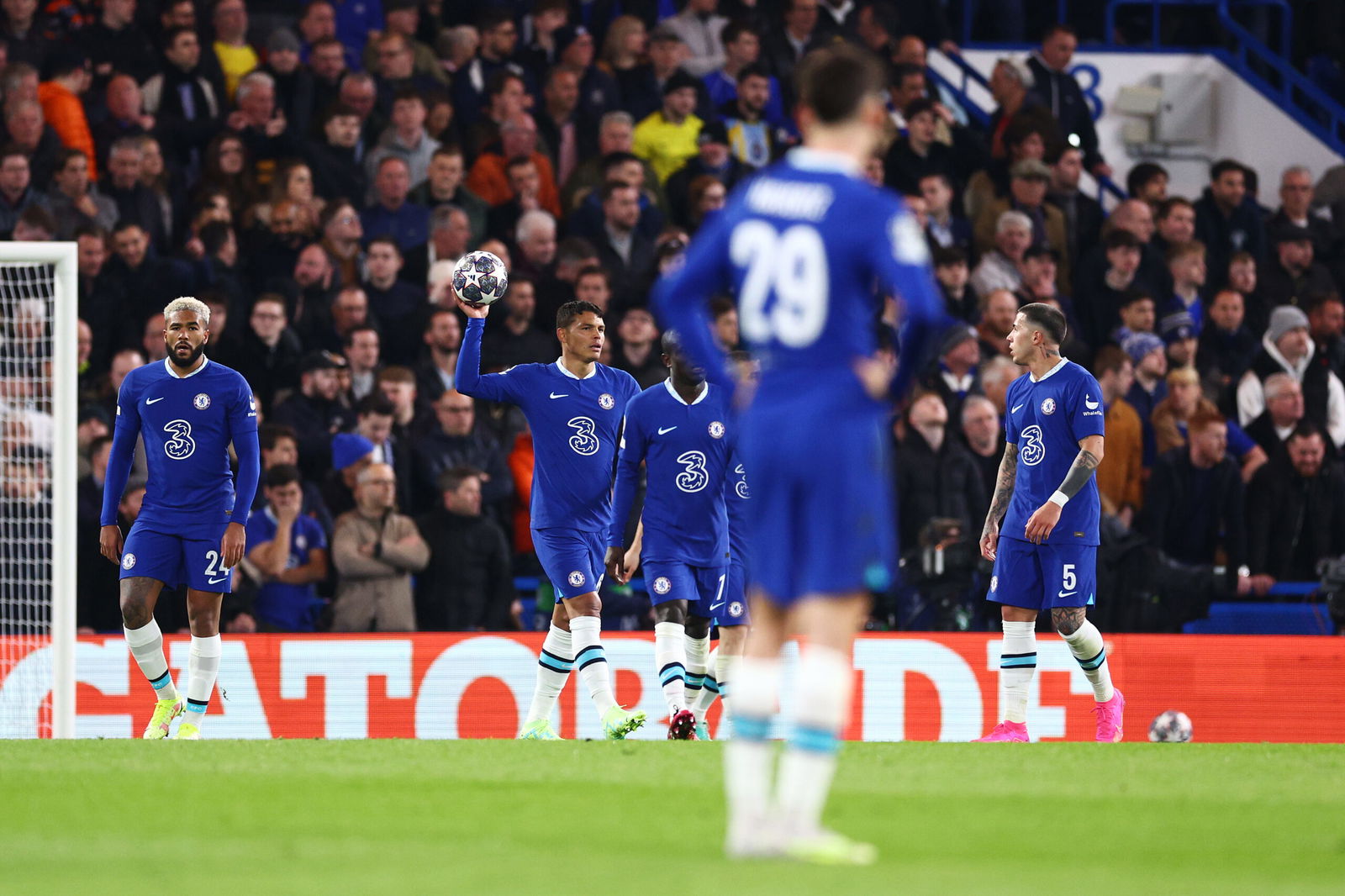 Chelsea crashed out of the Champions League after a 2-0 defeat against Real Madrid on Tuesday night at Stamford Bridge.
In the Blues' biggest game of the season, they were unable to come out victorious against Carlo Ancelotti's side.
The first half saw big opportunities fall to both teams, N'Golo Kante failed to make the most of a Reece James delivery and bobbled his effort wide, this was followed later in the half by a good chance for Vinicius Junior who didn't connect cleanly from a Luka Modric cross.
Perhaps the best opening of the half fell to Marc Cucurella though, after ghosting in at the back post the Spaniard had a fantastic chance but he was expertly denied by Thibaut Courtois, meaning the teams went into the break level.
If the Blues were going to pick up a result, they needed an incredible second half effort, while they started in control and had chances, a lightning quick Madrid counter-attack was finished off by Rodrygo and put any hope of victory out of sight for Chelsea.
The misery was added to in the 80th minute, when the Brazilian netted his second of the game and wrapped up the tie.
Here are five things Absolute Chelsea learned from Tuesday night's Champions League clash.
---
1) Chelsea wastefulness punishes them… again
In both legs of this tie, the west London side had golden opportunities, but they failed to take them. Kante and Cucurella both failed to score big chances meanwhile the visitors clinically took their chances to seal the win. The number of goals scored by the Blues this season is extremely concerning.
2) The squad has talent, but has an extremely long way to go
Throughout this battle with Real Madrid, individuals showed some real moments of quality, but it was not enough. While there is high ability in the squad, key components are missing. There were flashes of brilliance from the Blues, but to advance in the Champions League against one of the best teams in the world you need more than that.
3) Chelsea can compete with the best
Taking on the reigning European Champions was always going to be a challenging test for Lampard's side, but they proved over the two legs that they can compete at the highest level. While they were defeated by Los Blancos, they gave them a good fight. The Blues need to translate the level they played at in this contest into every game, because they aren't playing like this on a consistent basis. Ultimately, it was the wasted chances across the tie that cost them.
READ MORE: 'Almost every player' could be up for sale this summer as Chelsea eye squad overhaul
4) Need to make more of set-pieces and crosses
Chelsea have a bad habit of wasting opportunities from set-pieces, corners, free-kicks and crosses were either getting hit too short or too long. While sometimes there is not a great load to aim at in the middle, especially from crosses, the Blues must deliver with more quality. The frustration from the crowd was evident when chances were blown from set-pieces.
5) This season is over
With this defeat, the Blues' season is effectively over. There may be seven Premier League games to go, but Chelsea have no chance of winning anything and are not in contention for any European qualification spots. Ahead of next season, major changes are required if the west London side want to find success.