Aubameyang's Chelsea chances revealed as Potter calls for improvement in attack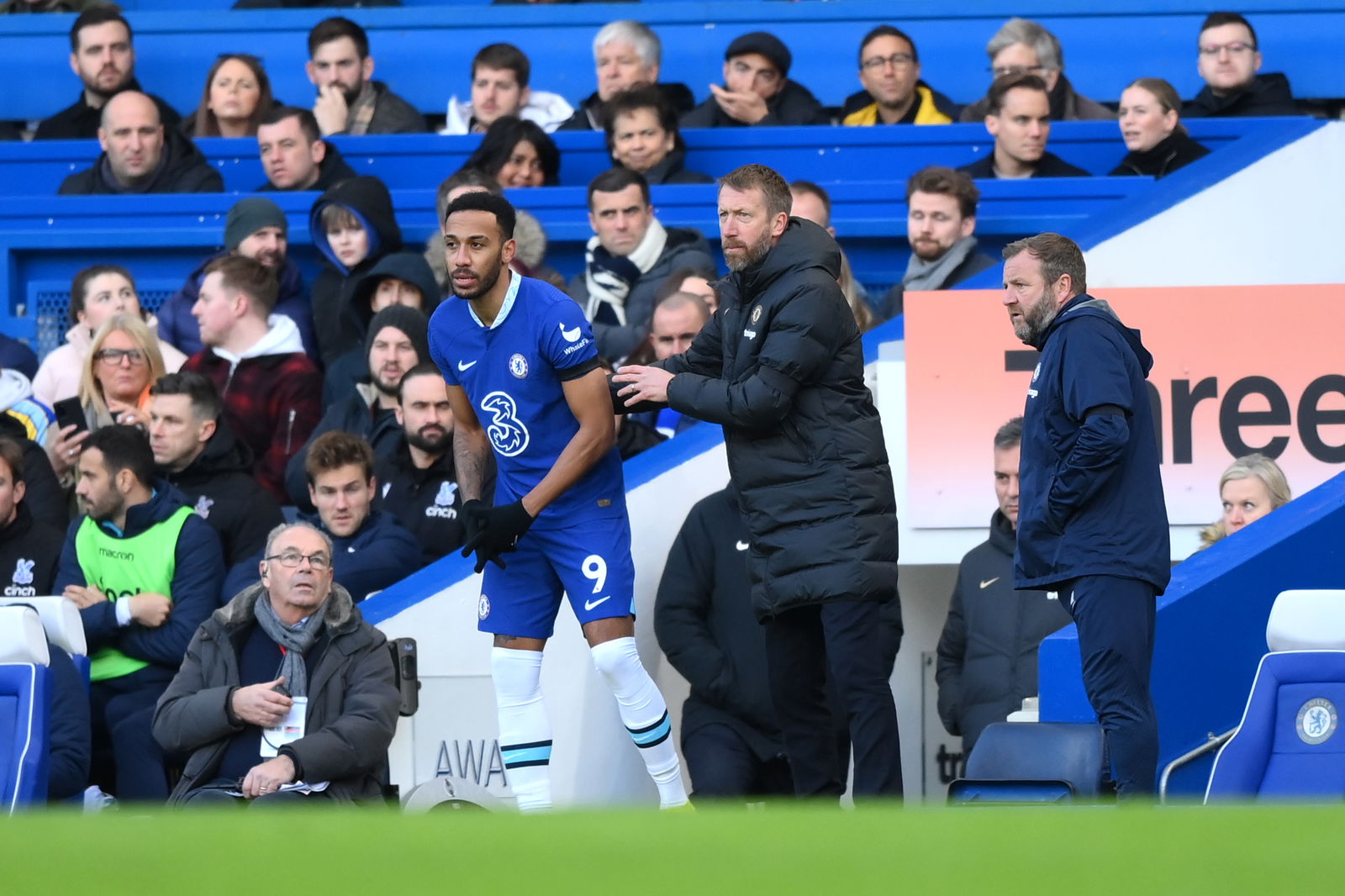 Graham Potter has outlined his ongoing plan for Pierre-Emerick Aubameyang at Chelsea, who remains in contention to play between now and the end of the season.
The 33-year-old was brought in during the final hours of the summer transfer window – Chelsea were then managed by Thomas Tuchel – and he's only scored three goals from 17 appearances in all competitions this term.
Potter made a huge decision last month after opting to unregister Aubameyang from his 25-man Champions League squad to make room for three new signings, which shocked and disappointed the Gabon international.
After being ineligible in midweek to face Borussia Dortmund, Aubameyang can now be selected again for this Saturday's clash against Southampton in the Premier League at Stamford Bridge.
Potter was quizzed on the striker's role in the Chelsea side and was full of praise for the now outcast.
However, the 47-year-old was quick to point out the multiple options he has in attack, explaining: "There's David Fofana as well, who is a centre-forward that we've signed, who is a young player with potential we feel. There's also other forwards but of course Pierre is in our squad, he remains an important player for us.
"He's worked hard, he knows the situation at the moment but nothing is set in stone. His attitude has been really good and we'll make an assessment as we go forward."
Chelsea have been lacking goals this season which has affected results. Potter and Co have won just two of their previous 13 games in the league.
Putting away chances on Wednesday in Dortmund proved an issue and they were punished again.
The Chelsea head coach has called for and demanded an improvement from his forwards to ensure they end their lack of killer instinct in the final third.
As quoted by Scott Trotter, Potter added: "I'd like us to create more chances, the more you do, then you just back the quality of player at the top end of the pitch.
"The final third is an area where we can improve and we need to do better."