Chelsea lauded by club for 'building one of the best clubs in the world' under Boehly-Clearlake ownership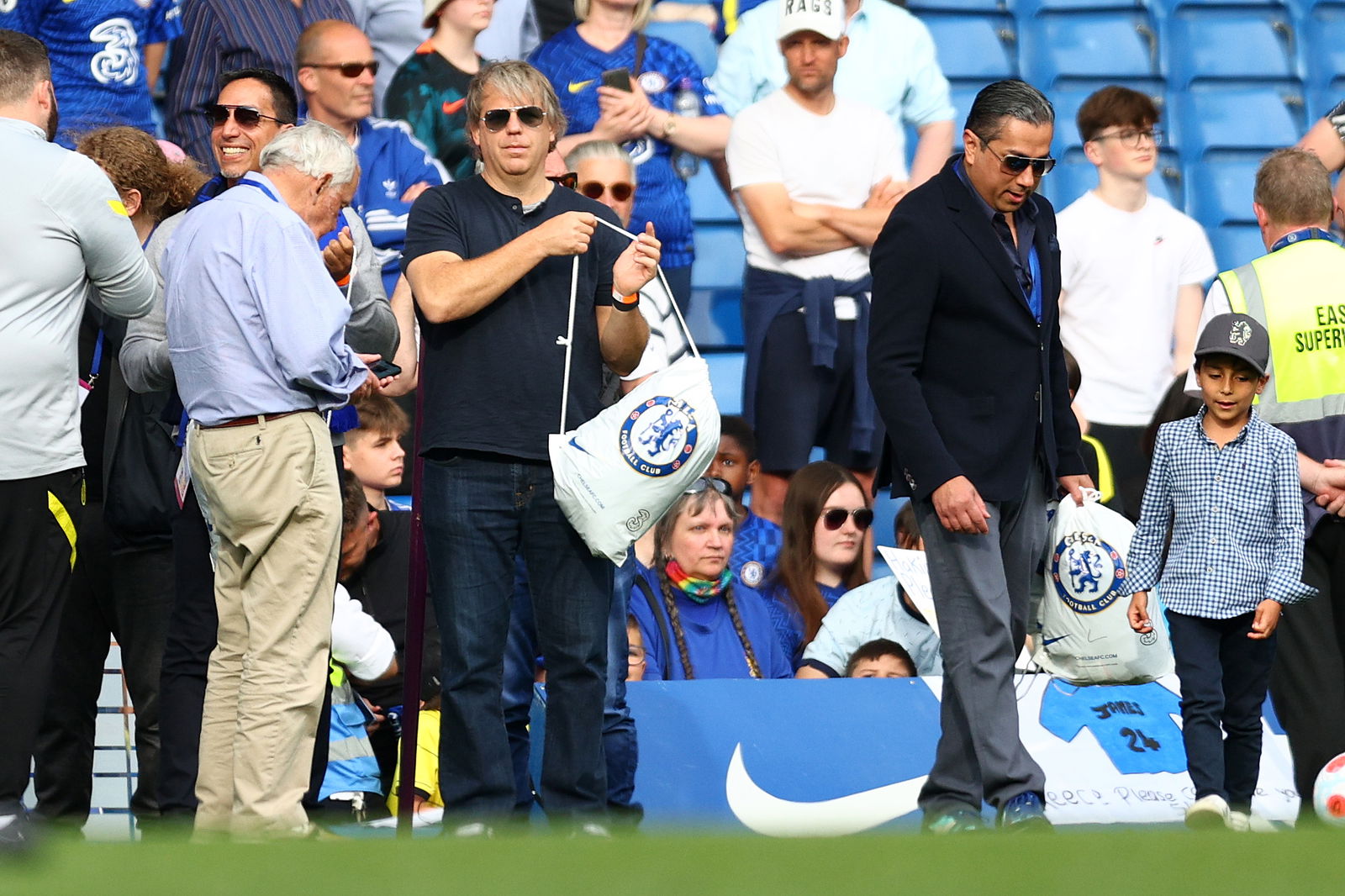 The Todd Boehly-Clearlake Capital ownership at Chelsea are continuing to receive the plaudits of clubs they are involved with during transfer discussions.
Since their arrival and takeover in May 2021, a significant amount of work has been done both on and off the pitch as a change of approach continues to happen during the transition for Chelsea.
Boehly and Co have revamped the recruitment team, bringing in four experts in Paul Winstanley, Christopher Vivell, Joe Shields and Laurence Stewart, to aid their scouting and acquiring of players and talent.
Chelsea have spent in excess of £400 million so far under their ownership. Five signings have already arrived through the doors at Stamford Bridge this month, with the most recent being Joao Felix on a £9.7 million loan and Mykhailo Mudryk from Shakhtar Donetsk for a fee which could total £88 million.
READ MORE: Full list of Chelsea's January transfer activity following Felix and Mudryk arrivals
During the summer, they were heavily involved with Brighton & Hove Albion. Chelsea raided the south coast. Marc Cucurella was signed, with Billy Gilmour and Levi Colwill (loan) going the other way, before head coach Graham Potter, his backroom team and Winstanley were all poached after Thomas Tuchel was dismissed in early September.
On the Cucurella deal, Brighton chief executive Paul Barber told talkSPORT last summer: "Todd was very respectful, tough, this wasn't an easy negotiation. It went on over quite a period of time.
"I didn't get any impression that this (Cucurella deal) was something they'd do at any cost, it was something they were prepared to do. Todd negotiated very hard.
"Todd's a very successful individual who has clearly done very well in other businesses, through lots of negotiation.
"Although this is a new area for him, dealing with football players in the Premier League, he was very tough and he did not make it easy for us to get a deal done, and I respect him for that."
Leeds United Andrea Radrizzani revealed how 'ashamed' he was after going back on his word to Chelsea which saw Raphinha end up joining Barcelona last summer due to the player pushing for a move to Spain.
He told The Athletic: "For me, it was done, and when I have a deal my word is my word. I felt ashamed to go back to Todd Boehly and change my position.
"We made the deal with Chelsea because the player wanted to go and he was open to listening to offers from Premier League clubs. Chelsea was in his favourable (option).
"But unfortunately, let's say Barcelona influences convinced the player to wait, to wait, to wait until they could find a solution."
As the owners continue to find their feet in England, they managed to pull off another sensational deal to beat Arsenal to the signing of Mudryk from Shakhtar.
Co-owner Behdad Eghbali and director of global football and transfers Paul Winstanley flew to Turkey on Saturday for a 10 hour meeting to strike a deal for the 22-year-old, who put pen to paper on an eight-and-a-half-year deal in west London.
Following the praises from Brighton and Leeds, Shakhtar were the next in line to offer huge compliments to the new project at Stamford Bridge which is only just getting underway.
Speaking to The Athletic, Shakhtar chief executive Sergei Palkin said: "(They) explained to us the whole project. We realised that, yes, if you look right now, Chelsea have some kinds of problems but it is normal because they have a transition period from one owner to another. It is understandable. They would like to change a lot.
"So when they explain to you the whole story and you look for the next two, three, four, five years, then you see they have a serious project.
"I believe they will build one of the best clubs in the world because I am telling you, they are very serious in all directions: sports science, the stadium side, the commercial side, on all things. For us, they looked very ambitious."