"Not meant to be" – Carney Chukwuemeka delivers verdict on Chelsea loss to Man City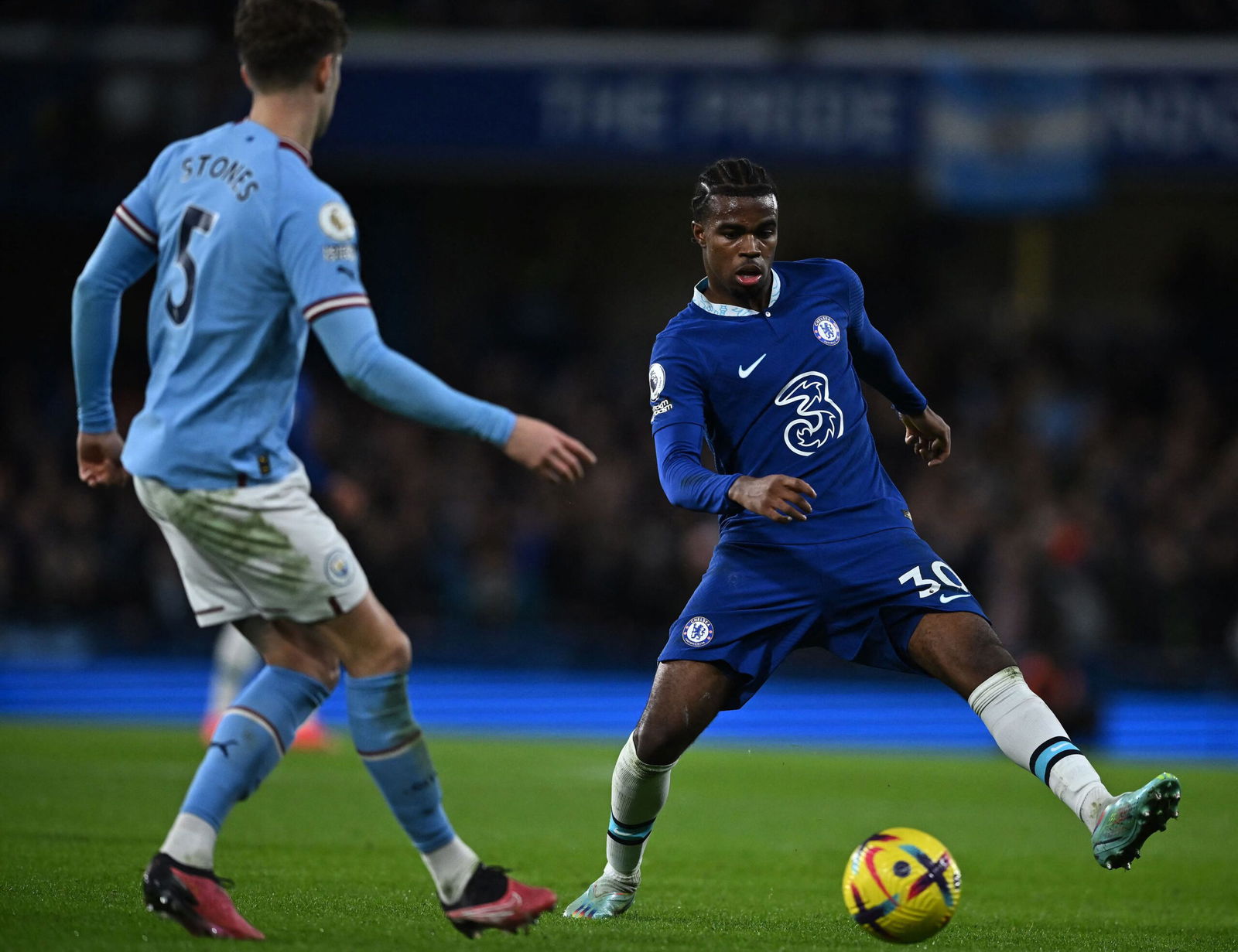 Carney Chukwuemeka was a bright spark for Chelsea in their 1-0 loss to Manchester City at Stamford Bridge on Thursday evening.
The 19-year-old replaced Christian Pulisic in the first-half of the Premier League encounter as the American added to Chelsea's growing list of injuries.
His low strike just before the interval was the closest chance for Chelsea in the game, with City goalkeeper Ederson thankful to see the effort blast against his near post.
"My heart skipped. I thought it was in," admitted Chukwuemeka on Sky Sports following the loss. "(It was) not meant to be today. "
The teenager is yet to score his first goal for Chelsea since his summer move from Aston Villa but hopes that the coming fixtures will give him an opportunity to open his Blues account.
"Hopefully it (my first Chelsea goal) will come in the next few games," he added.
READ MORE: 5 Things Learned: Chelsea 0-1 Manchester City | Premier League
Speaking on the flow of the game, Chukwuemeka believes that the performance was promising despite losing the encounter.
"We worked really hard out of possession. On the ball, we created chances and caused them some problems. We had the better first half. Couldn't find the goal. (It's) something to build on."
The winger was also close to setting up a chance for the hosts moments before falling behind in the second half. His whipped cross from the left toward Kai Havertz almost led to Thiago Silva blasting the ball home, if it wasn't for a deflection from Rodri.
It was the longest cameo that the summer signing has made since he joined the club and despite being against a top-class team in a packed Stamford Bridge, he knew that he needed to focus once crossing the white lines.
"Sometimes it can be a bit nerve-wrecking, but you have to switch on," he mentioned when asked about coming off the bench. "I had to get my mind in the game, see how I could help the team."
Graham Potter could be looking to switch things up in the offence, with Chelsea scoring just three times in their last six games.