What Cesar Azpilicueta said ahead of Chelsea's Champions League round of 16 clash at Borussia Dortmund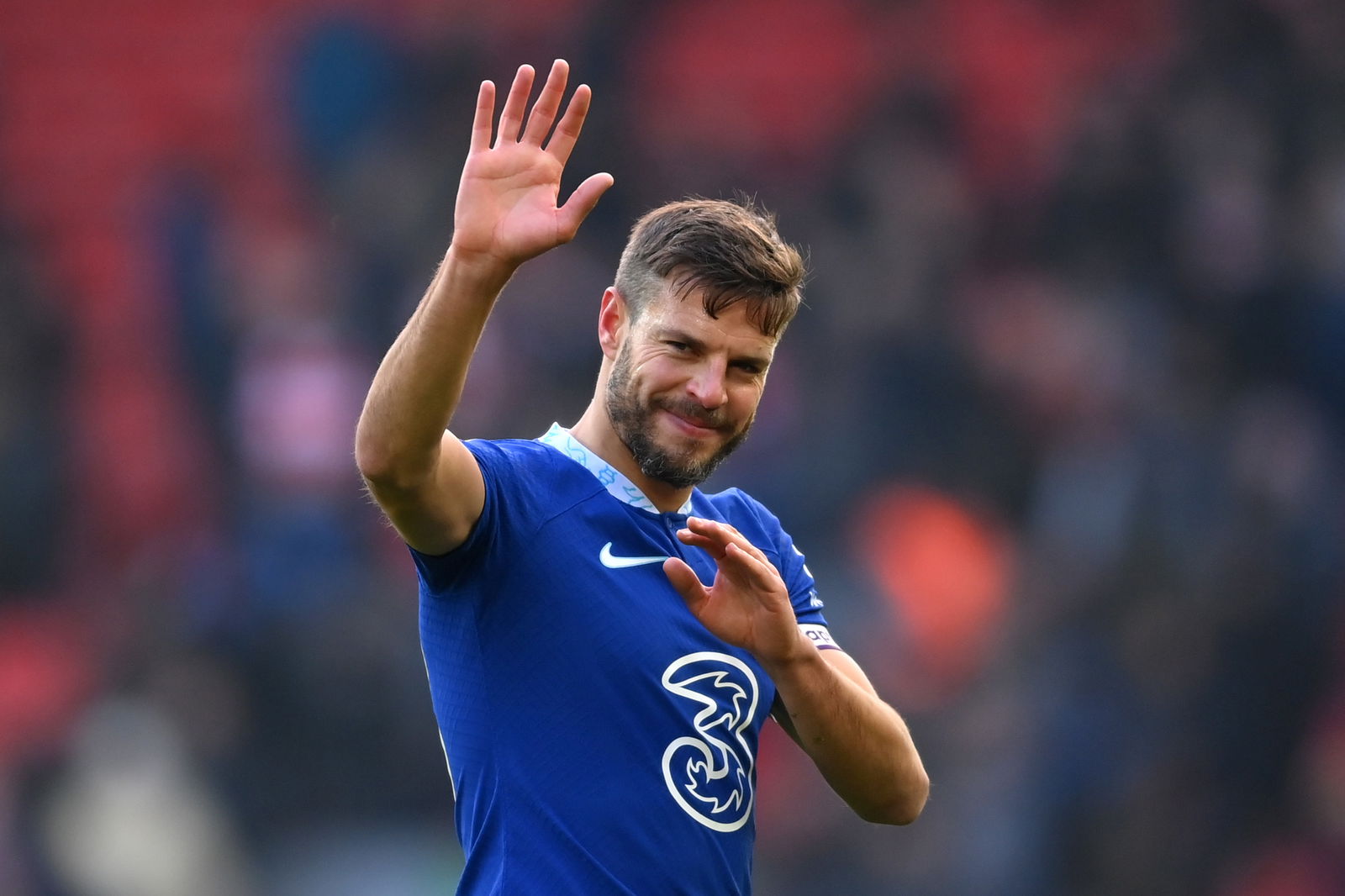 Chelsea captain Cesar Azpilicueta has spoken to the media ahead of Chelsea's round of 16 clash against Borussia Dortmund in the Champions League.
The skipper has made five appearances in the competition so far this season but has seen limited game time.
Graham Potter's side brought in Malo Gusto on a permanent transfer from Lyon during the January transfer window, and while the Frenchman remains on loan in Ligue 1, his arrival in the summer could see the end for Azpilicueta.
Reece James is the preferred choice at right-back, while Trevoh Chalobah was often selected ahead of the captain during James' absence.
It remains to be seen as to what the future holds for the 33-year-old, but he will be keen to go out on top.
While Chelsea are 10th in the Premier League, his only chance at silverware this season could come in the form of the Champions League, which Azpilicueta has already lifted once as captain.
Here's what the Blues' skipper had to say ahead of the round of 16 clash in Dortmund.
New role at Chelsea
"It has been a bit busier in January than before. In my role I try to help them adapt as quick as possible. Sometimes in football there isn't a lot of time to start your journey in a new club, country and language.
"I try to help them express themselves, show their quality and a few have done that already. Exciting times ahead.
"It's about the present and the future, now it's time for us to show that we are ready to win trophies."
VAR at West Ham not giving Chelsea a penalty and Graham Potter's calm reaction
"The truth? I was angry. I can speak about myself when I was watching the iPad on the bench. It was a mad decision we weren't awarded a penalty. Unfair on us to not get a penalty and three points.
"I've been with different managers that expressed themselves in a different way. Nothing more I can add."
Chelsea initiation songs
"Tonight is a good day to do it to be fair but we left a few behind in London!
"We won't make Enzo do it tonight… The queue for songs is long."
Transfer window
"It's been a different transfer window. Some young players, some with great experience. It is the situation we have. They have had a big impact in the team which is what we want to get the quality and results."
Champions League chances
"I never arrive to a Champions League game without wanting to win it. The reality is we aren't in the best form of results but it's a new competition, time to prove on the pitch. We have to go step by step.
"It's not worth looking far ahead. Let's show it tomorrow night in a big challenge in this stadium. Show concentration, focus, everything that requires playing in such a high level.
"I'm not surprised we aren't the favourites on the outside but what counts is on the pitch, show we deserve to be in the next round. It's up to us to be ready."
Joao Felix
"Against West Ham he showed how he can turn, create spaces. He's unbelievable, honestly very good. His goal will help us. He's a young boy with great experience, confidence and making a huge impact.
"I look forward to seeing him perform at this level."