Chelsea braced for final head coach decision this week amid Pochettino & Mourinho stances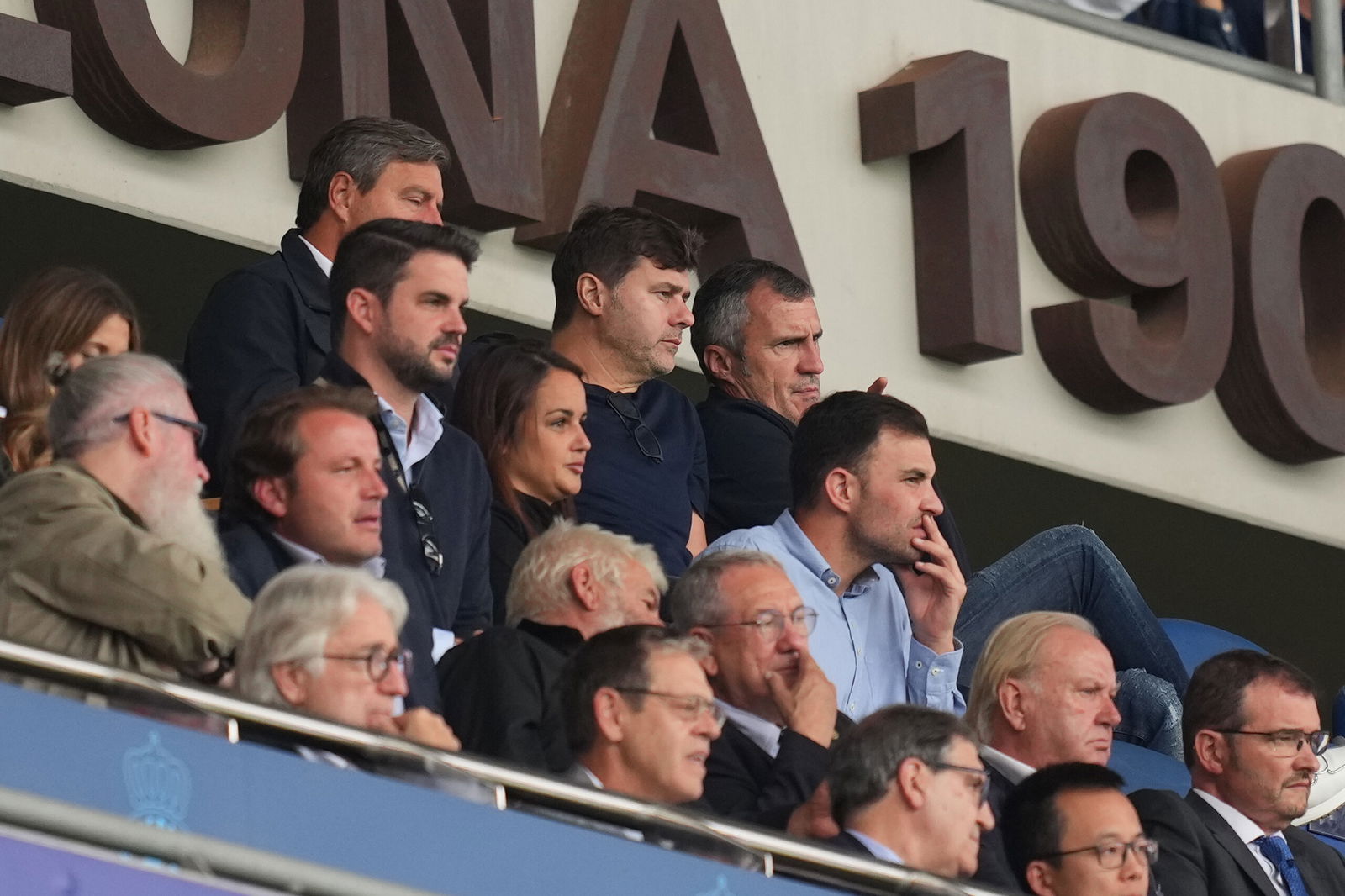 Chelsea's search for their next permanent head coach is set to come to an end in the coming days, according to reports.
After sacking Graham Potter at the beginning of April, Chelsea have undergone a thorough and exhaustive process, led by co-sporting directors Paul Winstanley and Laurence Stewart, to find the Todd Boehly-Clearlake Capital ownership's third permanent head coach since taking over the club.
Many names have entered and left the fray, including Luis Enrique and Julian Nagelsmann, and it appears Mauricio Pochettino could be the next man to take the hot-seat at Stamford Bridge.
Several rounds of positive talks have taken place with the 51-year-old, who was also of interest when Thomas Tuchel was sacked earlier in the season, and Pochettino is now the 'strong favourite' to come in this summer.
Frank Lampard is in temporary charge of the Chelsea side until the end of the season. He won his first game since arriving after clinching a 3-1 win over AFC Bournemouth in the Premier League on Saturday to end a run of six consecutive defeats in all competitions.
Chelsea have four games left to play this season before their disappointing campaign, which will mean no European football next season, is over.
But a decision on the next head coach is imminent, as reported by David Ornstein of The Athletic.
It's stated that 'the anticipation is that it will be concluded this week' and 'a final decision is set to be made in the days ahead and an announcement will follow in due course'.
Pochettino will take over the squad in the summer, however it is reported that Lampard will collaborate with Stewart, Winstanley and the next head coach, which is expected to be the Argentine.
An offer was made to Pochettino last week, as revealed by Matt Law of the Daily Telegraph. The 'final details' were reportedly being discussed, with Pochettino 'excited' about the challenge awaited him in the English capital.
The former Spurs and PSG boss will return to London after departing Tottenham in November 2019. His wife took to social media on Saturday to post a photo of her in London ahead of the expected appointment.
Other names who were considered were Vincent Kompany, who has just signed a new five-year contract at Burnley, while Celtic's Ange Postecoglou was admired.
Out of France, Fabrice Hawkins has claimed former Blues boss Jose Mourinho 'refused Chelsea's advances' amid PSG interest, however a timeline of when and what type of approach the west London club made is unknown.
Chelsea face Nottingham Forest at Stamford Bridge on Saturday and it looks like there could be clarity over who the next head coach will be ahead of the league clash.