Chelsea make Thiago Silva contract decision ahead of summer transfer window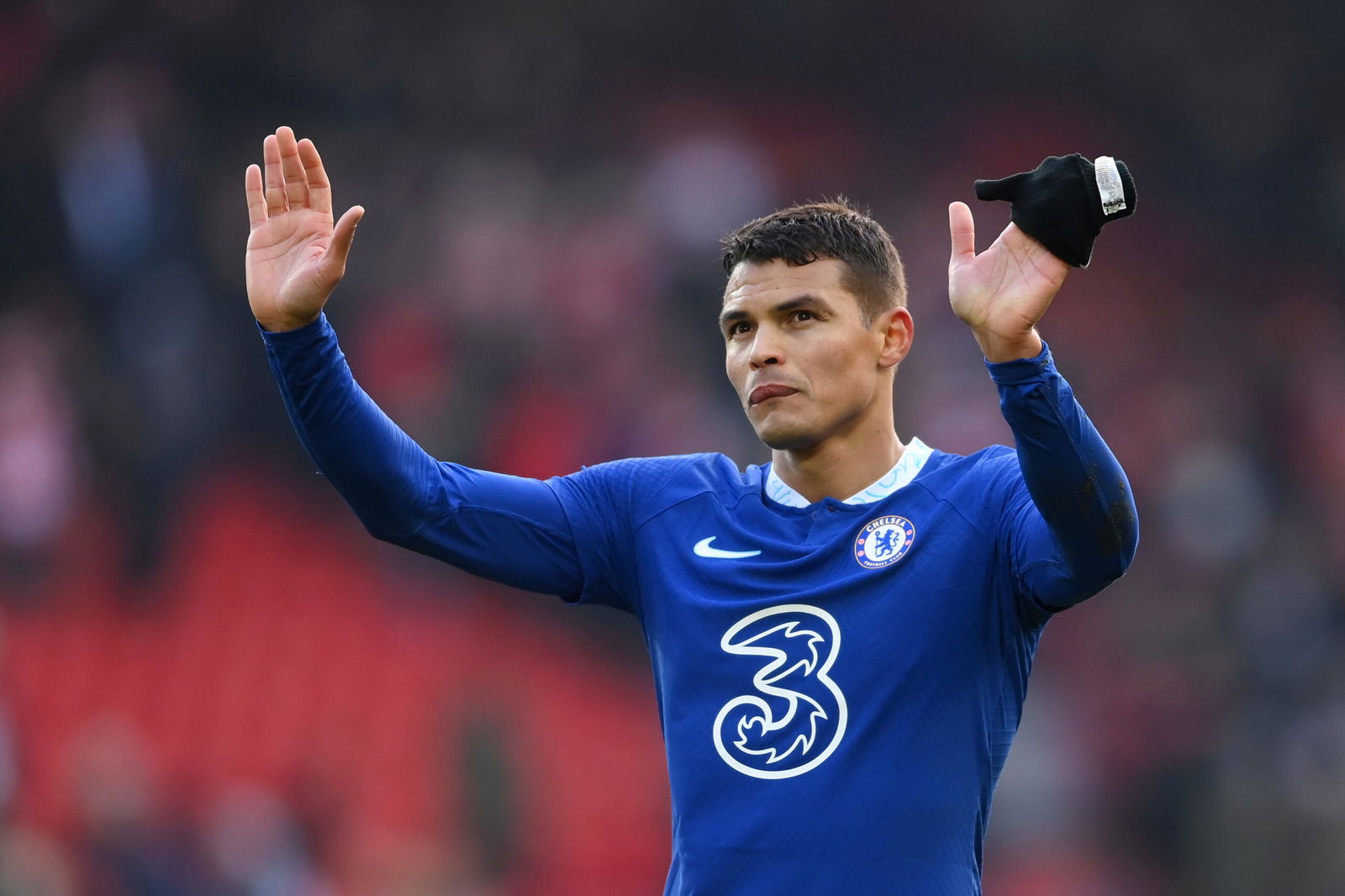 Thiago Silva is set to be offered a chance to stay at Chelsea beyond this summer, according to reports.
The 38-year-old is out of contract at the end of the season and talks are yet to begin over whether or not he will stay at Chelsea for the 2023/24 season.
Silva, who joined the club in the summer of 2020 after leaving PSG on a free transfer, has been a mainstay in the side under three different managers – Frank Lampard, Thomas Tuchel and Graham Potter – and his age is yet to catch up with him.
He has been exemplar at the back for Chelsea and the new owners have noticed his contribution to the club and now want him to stay next season.
READ MORE: Kai Havertz learns Bayern Munich's summer transfer stance with Chelsea future 'uncertain'
As reported by The Times, Chelsea are preparing an offer to extend his deal in the capital, with the Todd Boehly–Clearlake Capital ownership impressed by his attitude and ability.
Silva is open to staying in London, with his family enjoying life in the capital after moving from Paris three years ago, which has seen the Brazilian win the Champions League, Super Cup and Club World Cup during his time at Chelsea.
The central defender is, reportedly, seen as the 'perfect role model for them and other young members' of the squad.
Head coach Graham Potter has been full of praise for Silva, who looks to remain at Chelsea for a fourth season, sharing: "He's got a football brain that is pretty much above everybody. He understands the game and he's played for so long at the highest level.
READ MORE: Chelsea ready to reignite Enzo Fernandez interest as Benfica make stance 'quite clear'
"The players he's played with, the players he's played against, his references are so strong that he can help the team and individuals.
"He's got Benoit (Badiashile) next to him, just his second game in the Premier League, and I'm sure he benefits from playing alongside Thiago. Everyone benefits from him. He is a leader on the pitch, leader off the pitch, a really important player."
Chelsea are ready to complete more signings in January ahead of the summer transfer window, with two more signings hoped to be made to join the six who have already been acquired.