Chelsea set deadline for Stamford Bridge redevelopment plans as three temporary stadiums considered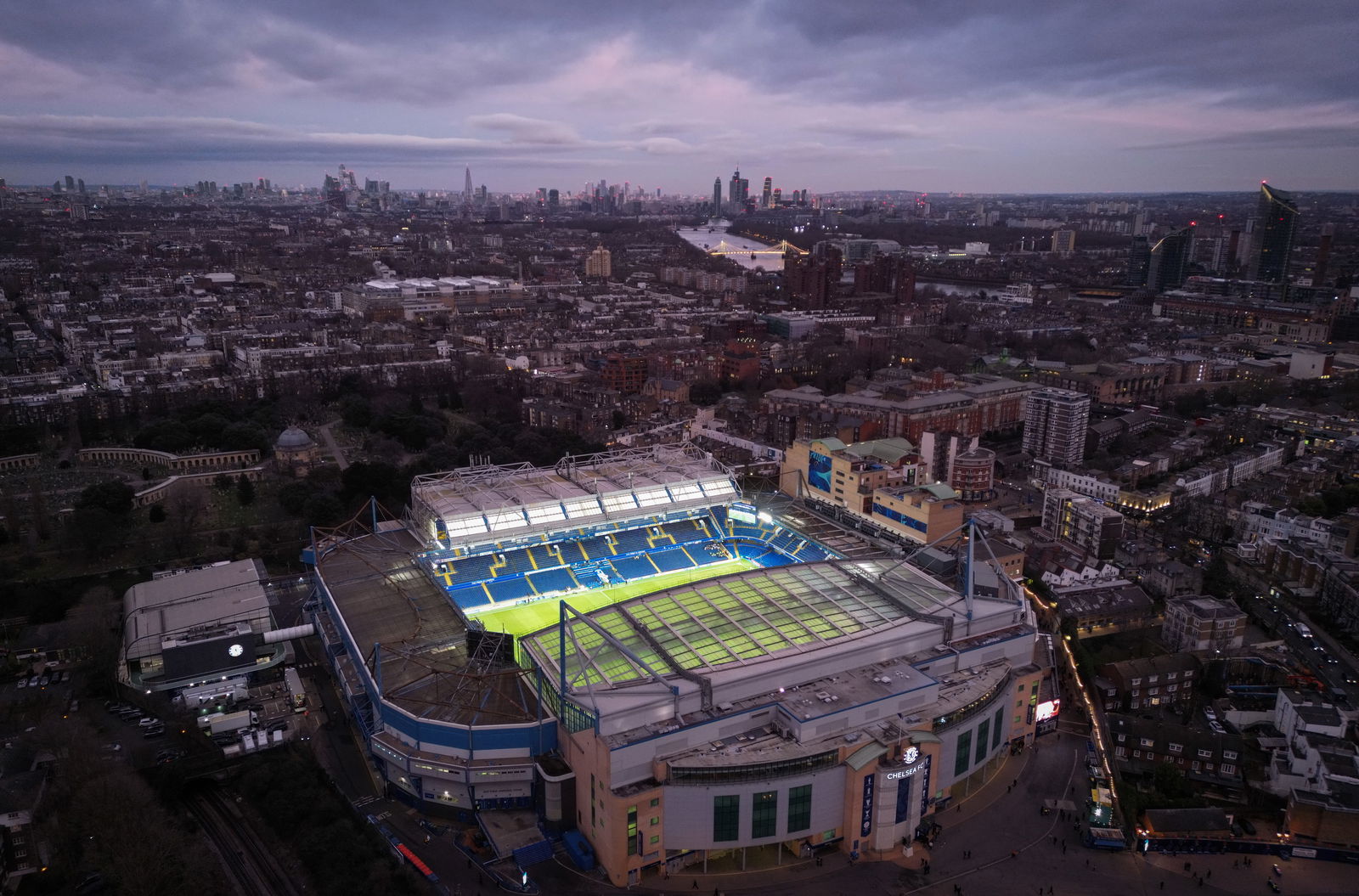 Chelsea have set themselves a soft deadline over when they hope to have reached a decision over their plans for Stamford Bridge, according to reports.
Stamford Bridge, which has a capacity of around 42,000, is set to be redeveloped after being used a core selling point when Chelsea was sold last year to the Todd Boehly-Clearlake Capital ownership.
Boehly-Clearlake have agreed to a sizeable investment of £1.75 billion into Chelsea and the redevelopment of Stamford Bridge, and discussions have already taken place over what those plans could look like, with a stand-by-stand rebuild previously reported.
Back in October 2022, co-owner Jonathan Goldstein, who is likely to take lead on the project, told Bloomberg: "The fact people need to be aware of is that there is no existing planning permission on the site. There was planning permission but it lapsed. We have to start again so we are at the beginning of that process.
"There are still alternatives: you either redevelop the existing stadium or you take it down and build a new one on the site.
"We are very tied to Stamford Bridge, the Chelsea Pitch Owners (CPO) are part of that process, so we are going through our own education process. We will then consult with fans, local authorities.
"Currently, we are really focused on understanding the locality, what we've got at Stamford Bridge and maximise the opportunity and excitement for the fans."
Now The Times has reported that 'Chelsea are hoping to reach a decision on their plans to redevelop Stamford Bridge by the summer after stepping up exploratory work this month'.
It's claimed members of the club's taskforce have been to view Everton's new stadium 'as part of a fact-finding mission' in finalising plans for a new stadium.
Another trip to Merseyside may be organised soon for other members of Chelsea's stadium development team, according to reports.
Two positive meetings have been held with the CPO, with both parties not anticipating completion before 2030.
The report concludes that should Chelsea require a temporary home, venues such as Wembley Stadium, Twickenham and Craven Cottage have all been raised as possibilities but no contact has been made.