Chelsea told to snub 'luxury' summer transfer if they have to 'break the bank' for forward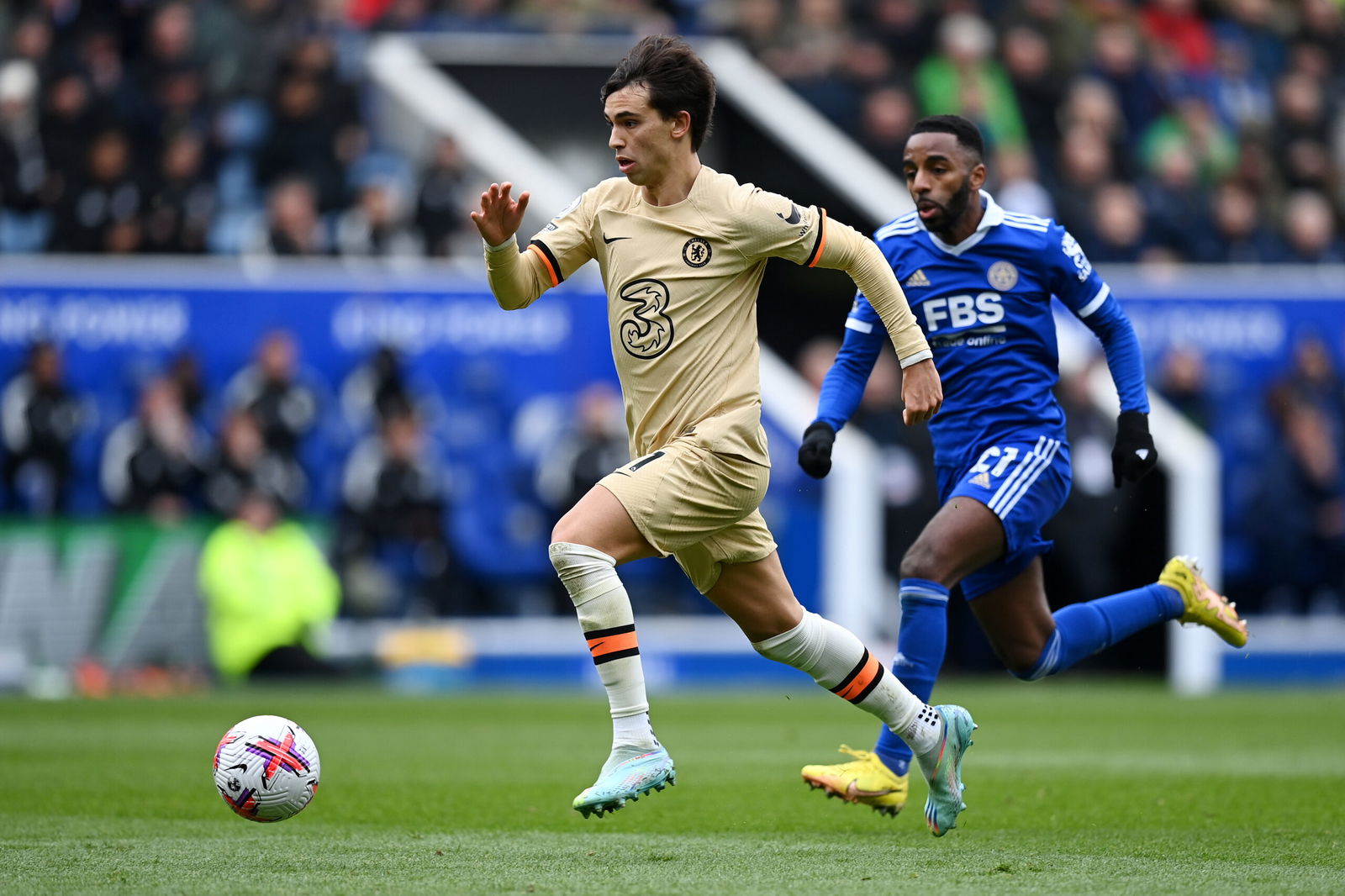 Joao Felix has been labelled as a "luxury player" and Chelsea have been told to avoid a summer transfer if they have to 'break the bank'.
The 23-year-old is currently on loan from Atletico Madrid until the end of the season, and Chelsea have no option to make his temporary switch permanent this summer.
Felix has only scored once for Graham Potter's side since arriving from Spain, being left frustrated by flags for offside and the woodwork which has kept his goalscoring tally for the Blues down.
It's been recently claimed that Chelsea will try to make Felix's transfer permanent this summer, as per widespread reports in Argentina, Spain and Portugal, with Felix recently admitting that he is happy at Stamford Bridge, although acknowledges Champions League football could be crucial to his future in west London.
"In terms of if I want to stay or not, the future no one knows," Felix admitted earlier this month prior to their victory over Borussia Dortmund in the Champions League. "I am focused on tomorrow's (Dortmund) game. After that we don't know what will happen. The club is amazing, I am happy to be here."
He added: "Playing Champions League is always different. It's a competition everyone wants to play. We have a lot of games yet to play to reach Champions League in the league. It's not over."
Felix cost Atletico Madrid €126 million back in 2019 when they acquired him from Benfica. His current deal at the Wanda Metropolitano runs until 2027 after signing a one-year extension before joining Chelsea, however that was to for financial purposes to allow Atletico to amortise his costly transfer by a further year.
After their £600 million-plus spend since taking over Chelsea, how much the Todd Boehly-Clearlake Capital ownership would be willing to pay for Felix to bring him to the club permanently remains unclear.
Christopher Nkunku of RB Leipzig is set to arrive this summer too and should attacking departures not materialise, it's hard to see the Blues paying big money to sign Felix.
Former Chelsea defender Glen Johnson believes Potter's side should only try to acquire Felix if they aren't breaking the bank f the forward due to having other pressing areas to sort out.
"He's a player that's technically very good and has a good football brain, however, I just believe that Chelsea have bigger issues at the moment in terms of laying their foundation and finding the spine of their team," Johnson told Betfred.
"João Félix is a luxury player that comes into a team as the final piece of the puzzle and that's when you'd see him at his best. He needs to be playing in a good team that has the ball for the majority of the time during a game, and that isn't Chelsea at the moment.
"He's a great player and they should look to sign him permanently, but they shouldn't if they have to break the bank for him because they've got bigger fires to put out currently."