Chelsea's top four chances revealed: Graham Potter sends unity message to squad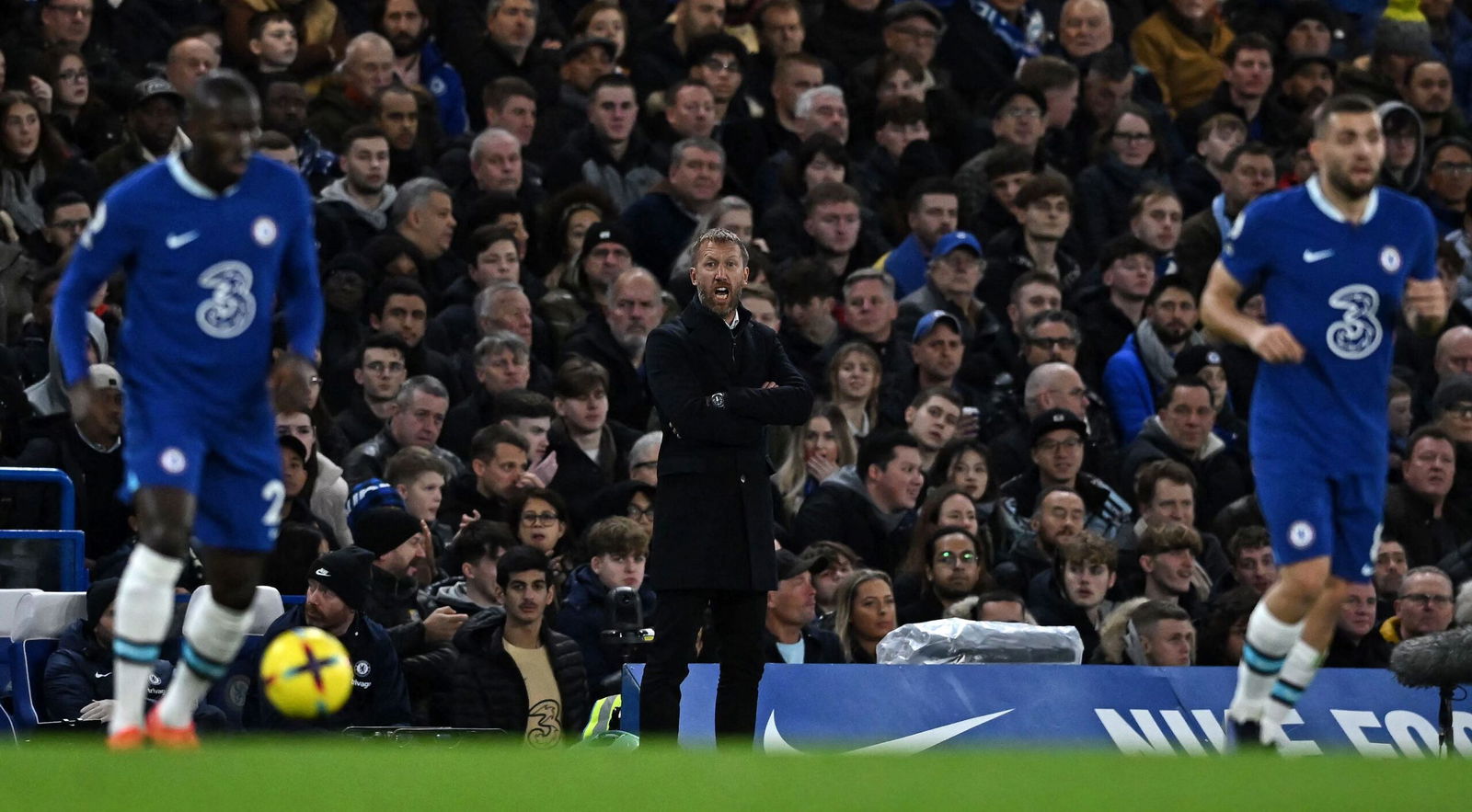 Graham Potter has offered his verdict on Chelsea's chances of finishing inside the top four come the end of the season after another defeat in the Premier League.
It was Chelsea's fourth defeat in their last eight games on Thursday night when they lost 1-0 to Manchester City at Stamford Bridge.
Riyad Mahrez tucked in at the back post after Kepa Arrizabalaga decided not to come and claim the ball to undo all of the hosts hard work which saw them keep Erling Haaland quiet in attack.
As they continued their winless start to the New Year, Chelsea slipped down to 10th in the table. They are now ten points behind fourth, Manchester United, and ten points above the relegation zone.
Realistically, Chelsea's chances of achieving a top four finish are extremely slim. Their fate is almost sealed. They still have Arsenal, Man City, Man United and Spurs to play away from home before the end of the 2022/23 campaign.
The task is massive and Potter is aware of the situation but refuses to draw himself or the team to any conclusions and insists they will keep on fighting to achieve the best possible finish.
He told reporters: "I think given the situation we're in, to think about what is going to happen in five months' time is the wrong path for us.
READ MORE: N'Golo Kante makes Chelsea contract request after new deal offered amid Barcelona interest
"We just have to focus on the next day and the next game. We have to keep being together, keep the performance level we showed today, keep taking the challenges that come our way, and try to stay together as a team and as a club and move forward."
Potter knows six points from the last 24 games hasn't been good enough and put it down to fine margins and other factors instead of just poor performances.
"No, no," responded the 47-year-old, as quoted by football.london, when asked if their form was good enough for a club like Chelsea.
"If you just analyse that in terms of points and the amount of games, it's hard for me to argue against it. There are factors to consider and the margins of the Premier League are small. It's a narrow defeat to Manchester City; a 1-0 defeat to Newcastle with nine injuries; a 1-0 defeat to Arsenal; a bad day against Brighton; a draw against Manchester United; a draw against Brentford; and then Nottingham Forest the other day.
"So points-wise, no, hard to argue. The margins and situation are what they are. For me, it's more about how we play and I think in terms of analysing how we can improve, we took a step today. We were disappointed after Nottingham Forest but we took a step forward today in terms of our performance."