Enzo Fernandez available to make Chelsea debut vs Fulham after receiving work permit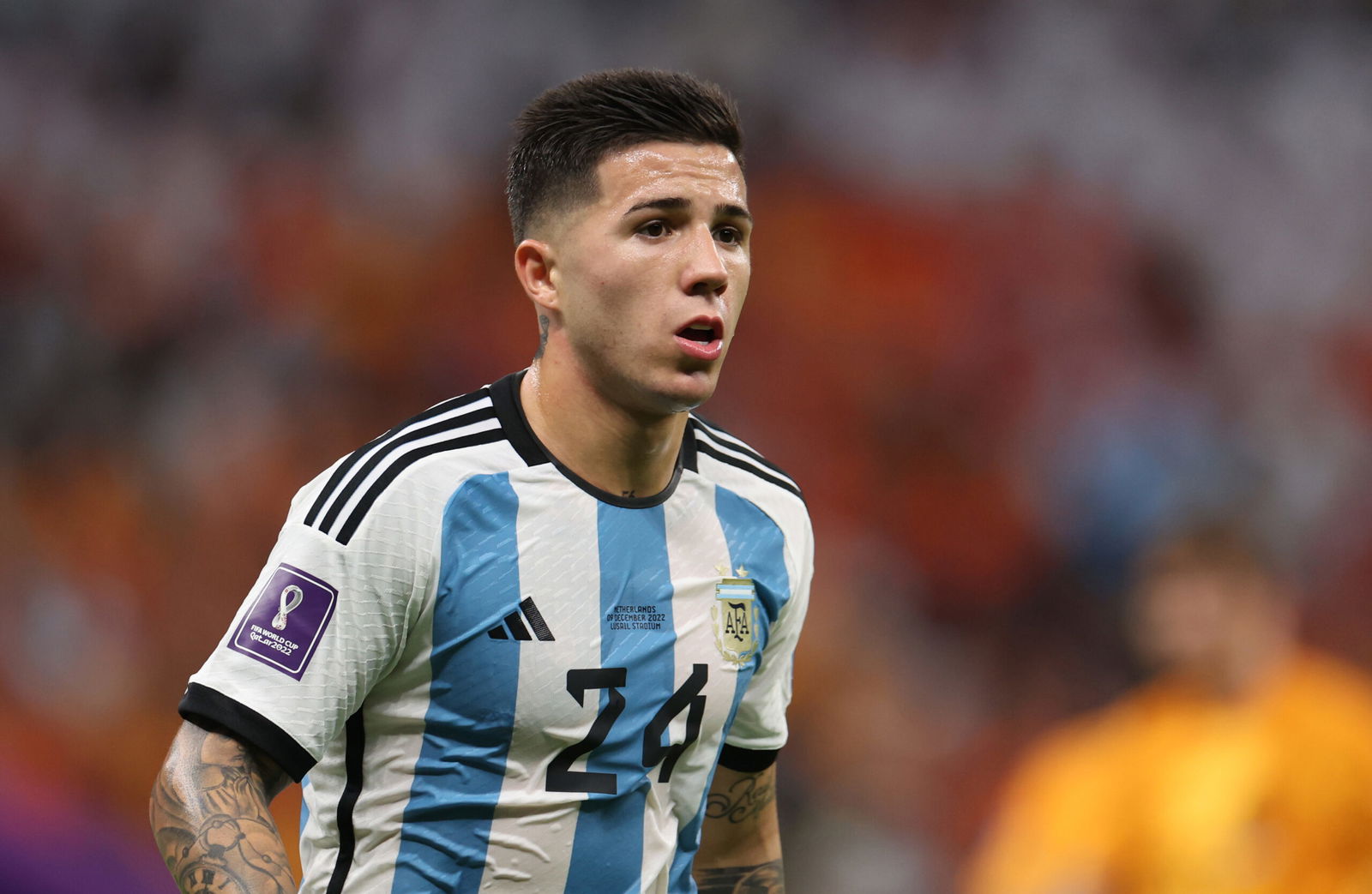 Enzo Fernandez is in contention to make his Chelsea debut on Friday against Fulham after receiving his work permit following his January transfer.
The 22-year-old arrived at Chelsea on Deadline Day after a £106.8 million transfer was agreed with Benfica, which saw Fernandez pen an eight-and-a-half-year contract in west London until June 2031.
He will wear the number five shirt at Chelsea after becoming the eighth and final signing in a busy January window, taking the Blues' spending to more than £300 million.
"I am grateful to Chelsea and its ownership for doing everything they could to make me a part of this project," Fernandez said after finalising his move to the English capital.
"I'm happy and excited to join the Pride of London, to play in the best league in the world and to compete for the biggest trophies.
"I can't wait to play in front of our fans and help my teammates on and off the pitch."
It was a deal that went to the wire on Tuesday. A month long battle to sign the Argentina went to the final day and Chelsea refused to give up. They finally made a breakthrough with hours to spare and a transfer was rushed through just in time before the deadline.
Graham Potter and Chelsea couldn't do much more than they already had, with the 47-year-old accepted that fate would decide the outcome.
Once it was done, the 47-year-old was relieved of joy, admitting: "I've been involved long enough to know that there are some things you can't control and from my perspective, I couldn't do anything to change things. So I found out when it was done and I'm very pleased because we've got a fantastic player and I'm looking forward to working with him."
Fernandez will be hoping to make his debut as soon as possible and the first opportunity could come against Fulham on Friday in the Premier League when Chelsea play host at Stamford Bridge.
Potter confirmed on Friday that there was still paperwork to be completed.
"We'll see," replied Potter when asked if Fernandez would be involved on Friday.
"We've got to go through the paperwork and he needs to get clearance and all that.
"I've spoken to him. My Spanish isn't great and his English isn't great, so we needed a translator, but we'll get there. He is an impressive young man and I'm really excited to work with him."
Now it's been confirmed the 22-year-old has got his work permit and could make his debut on Friday if selected by Potter.