Enzo Fernandez's Chelsea transfer stance revealed as €127m Benfica talks 'accelerate'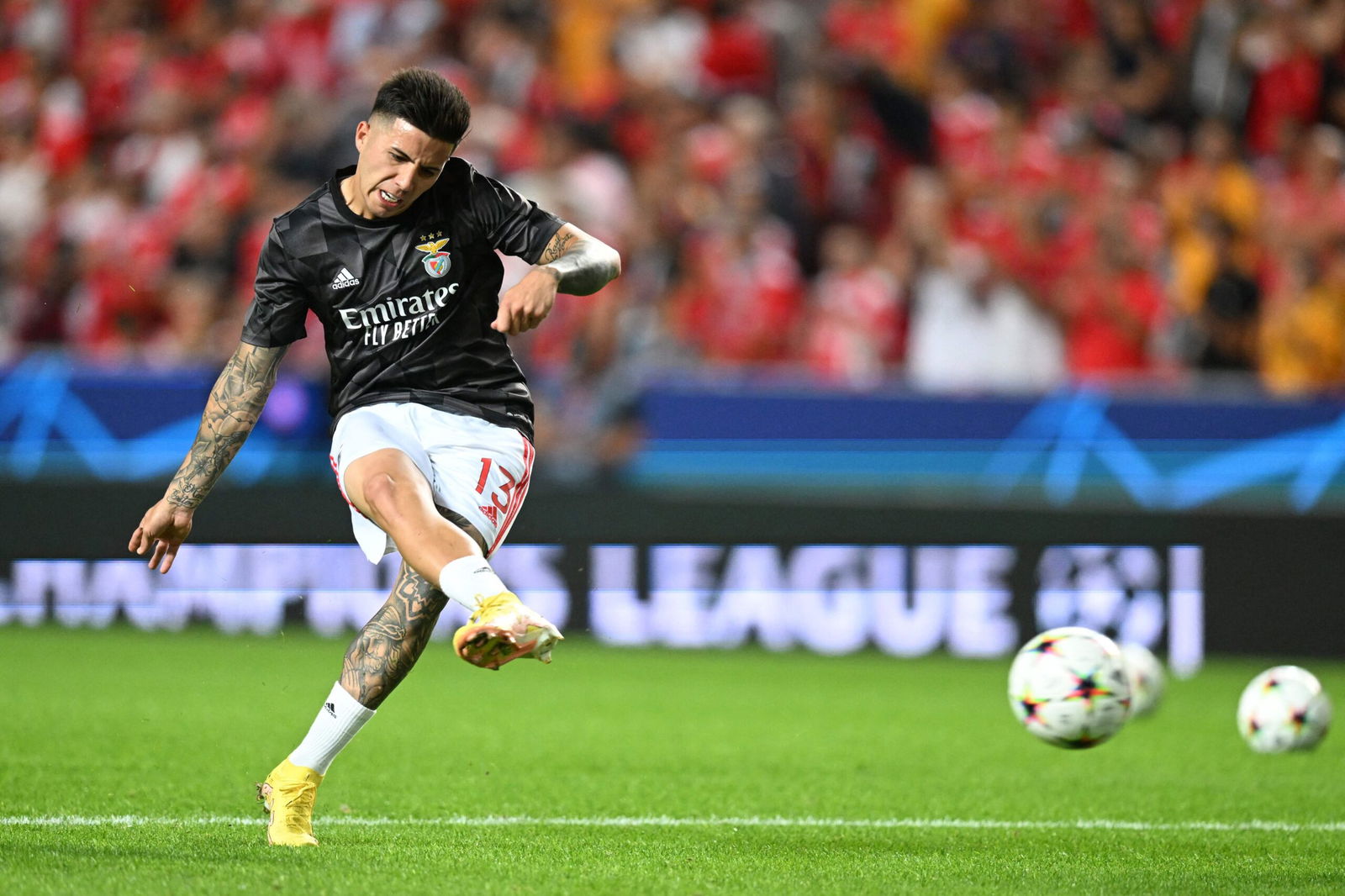 Enzo Fernandez is tempted at the prospect of joining Chelsea next month with transfer talks ongoing with Benfica, according to reports.
Chelsea are currently in talks with Benfica over a move for the 21-year-old and signalled their intent of smashing their club-record transfer fee, which is currently £97.5 million, to bring Fernandez to Stamford Bridge.
No fee has been agreed between the clubs, however negotiations are ongoing and progress has been made.
Reports out of Argentina claim they are advancing which saw Chelsea offer €127 million on Thursday.
Benfica are reluctant to let Fernandez leave mid-season and after just six months on from joining River Plate in the summer. They have tried to convince the World Cup winner to remain, but he is becoming increasingly open to the idea of a move to the English capital.
As reported by Record Portugal, Fernandez is 'very inclined' to leave Benfica in January and accept Chelsea's proposal.
He is grateful to Benfica for the impact they have had on his career in the short amount of time he has been at the club.
Fernandez is aware summer interest could be strong but is being put under 'a lot of pressure' by his manager and family to make the transfer happen now, which would see his a significant increase in the midfielder's earnings.
Benfica boss Roger Schmidt says he will respect any decision Fernandez makes, telling reporters on Thursday ahead of their game against Braga: "I can't reveal those conversations (that I have had with Fernandez over his future). When I talk to the players, these are things I keep to myself.
"What I can say is what I've already said. We all know what football is like. These young people have opportunities, and it's not just about Enzo.
"If they have opportunities, they have to make decisions, and I respect them. I can advise them, but they only have one career. If I can convince them or influence them in a certain way, I try to do it, but I accept their decisions."