Enzo Fernandez to Chelsea transfer talks collapse as Benfica demand release clause after snubbing final €85m offer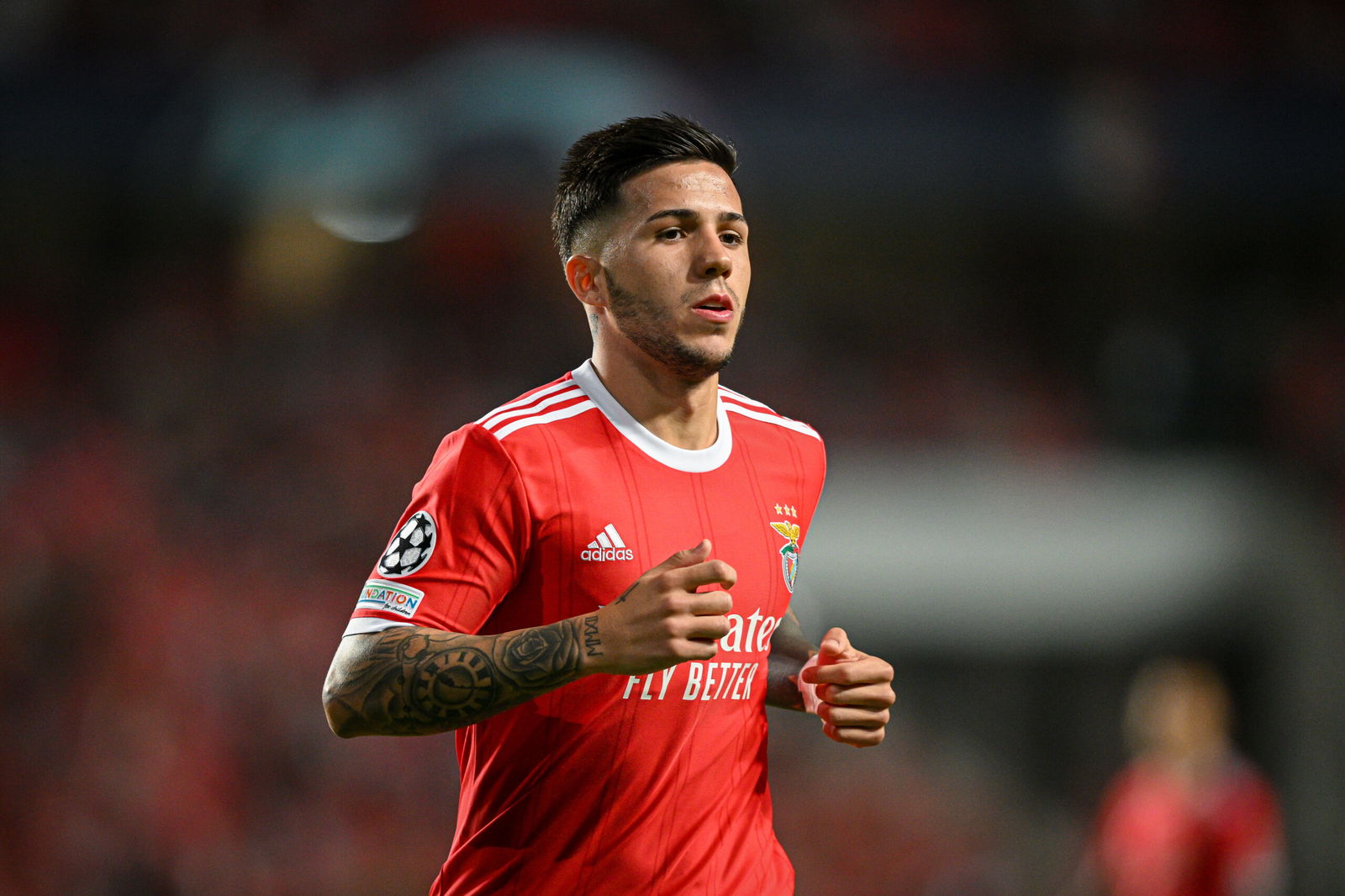 Enzo Fernandez is unlikely to join Chelsea this month after talks with Benfica collapsed over a transfer following the Blues' final offer which has now been revealed, according to reports.
Chelsea have been in talks with Benfica to sign the 21-year-old this month as they looked to strengthen their midfield, the first time the club has done so with a recognised star since the arrival of Mateo Kovacic on a permanent deal from Real Madrid in 2019.
Fernandez was convinced by Chelsea and wanted to make the move to Stamford Bridge in the winter window and it has been left to the clubs to discuss a transfer fee over recent days.
No agreement has been struck and now reports from Argentina have revealed the negotiations have collapsed and Benfica have issued their final ultimatum.
The Portuguese club have become disgruntled with Chelsea's handling of the negotiation, which has seen agent Jorge Mendes get involved, and have now said it's release clause or nothing.
They have told Chelsea they have to pay the €120 million in one payment or Fernandez will remain at the club come the end of the January transfer window.
After days of negotiation Benfica have given up trying to come up with a solution with Chelsea to allow the World Cup winner to make the switch to England.
Fernandez is now expected to stay at Benfica barring a turnaround from Chelsea who have shown no willingness to trigger or get anywhere near the release clause.
Fabrizio Romano also reports that Chelsea never made an official offer of €120 million or €127 million. Their only, and final, offer to Benfica was for €85 million.
As Wednesday draws to a close, no agreement is in place and it now looks as though it's incredibly unlikely Chelsea will seal a deal for the Argentina midfielder this month.