Felix boost, Badiashile injury, Mount's future: What Frank Lampard said ahead of Man Utd vs Chelsea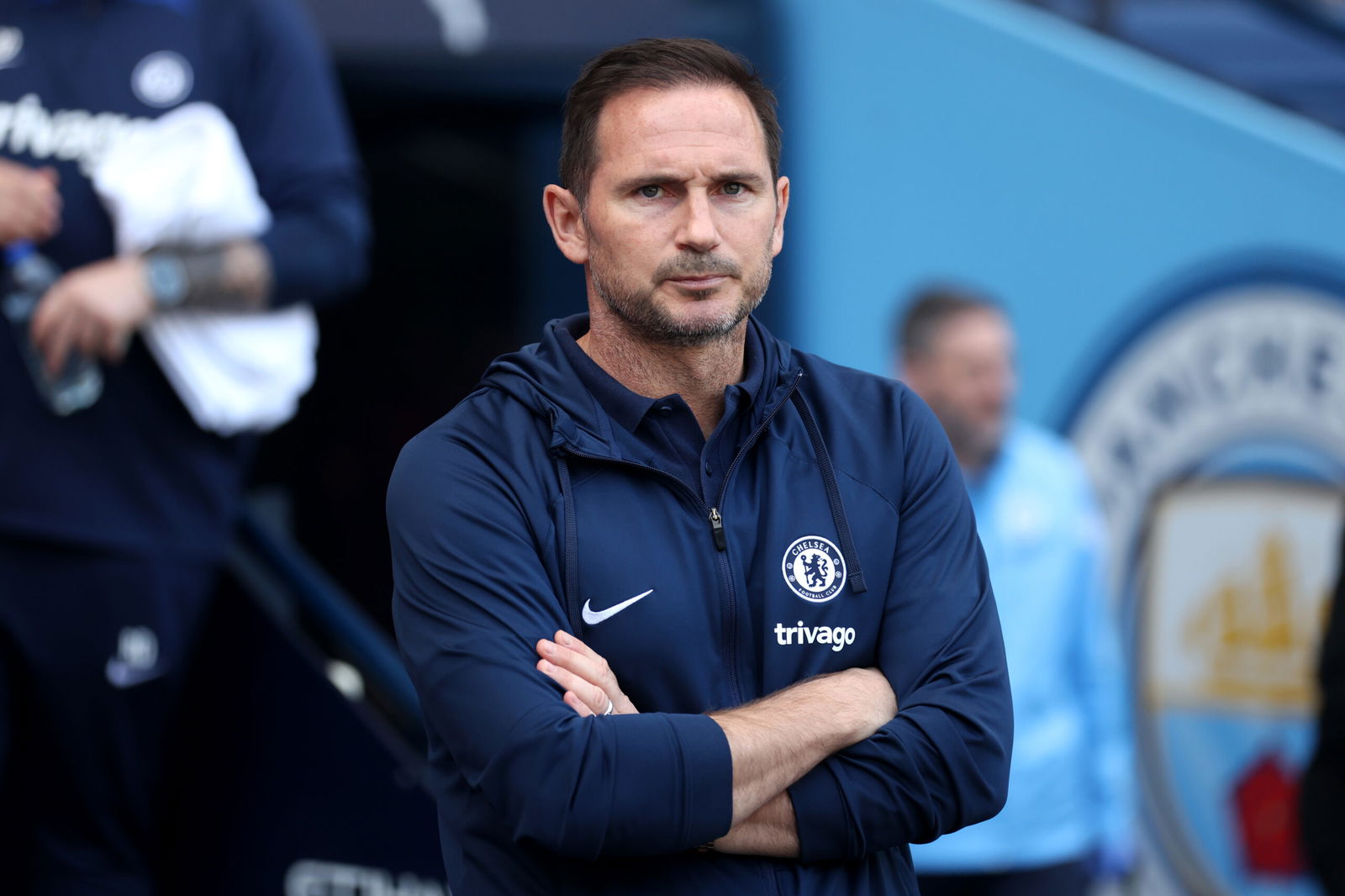 Frank Lampard has addressed the media ahead of Chelsea's Premier League clash against Manchester United.
Chelsea head to Old Trafford on Thursday night looking to bounce back from their 1-0 defeat to Premier League champions Manchester City.
They currently sit in 12th place, while Man United could secure Champions League football for next season with at least a point against the Blues. Third place is also in Erik ten Hag side's hands, sitting just one point behind Newcastle United with a game in hand.
Thursday's clash is Lampard's penultimate game before his caretaker spell comes to an end. The 44-year-old will be hopeful of claiming at least one more victory after one win, one draw, and seven defeats so far.
Here is what the Chelsea head coach had to say during his pre-match press conference on Wednesday afternoon.
---
Team news
"We don't have players returning. Mason, Reece and Chilly won't make the game. Joao is back involved."
Feels like Mason Mount has played last game for Chelsea?
"It's not my answer to make, it's between Mason and the club."
How to approach Man United game
"Similar approach to Manchester City, albeit they won the league the night before. We'll have to go there with a good mentality."
Raheem Sterling and England
"I don't know the exact details of the conversation between Raheem and Gareth.
"From my personal memories of playing for England, these games at the end of the season are different challenges compared to individuals who have played a lot of games and minutes.
"I'm sure they will find the right outcome that is best for England and Raheem."
Assessing Chelsea time
"There is a lot to go over to get to the bottom of it. For a club like us, generally, who has been challenging year after year. When you're used to it, you have to explore every reason and make sure those reasons don't happen again."
Likes of Chelsea and Liverpool waking up next season
"The Premier League moves very fast. You see the emergence of Newcastle, Brighton, Aston Villa. If you switch it off, it's not easy to switch it back on. I think that will be the test."
Players having conversations over future to then get chance to say goodbye if they are leaving?
"Not that I'm aware of and I think I would be aware of that. As far as we stand, players are contracted to the club. Who knows where the future lies."
Benoit Badiashile's injury
"It's a big blow for him. I'm really disappointed for him because he's come here and impressed. The games before he got injured, I was very happy with him. He's going to be a really good player for the club. The injury is unfortunate, it's a bit of a complicated injury. We're probably talking months rather than weeks, unfortunately. I hope, for him, the timing for him over the summer he's not missing games and he comes back stronger."
Goalkeeper selection and more rotation in the squad in final two games?
"We'll see."
Paul Winstanley and Laurence Stewart
"The dialogue's been really good from the moment this opportunity came up for me. I've had really good dialogue. I've been able to get along with them on both a personal and professional level. It's nice to have that close communication. With both of them, I've had that. I appreciate that. They have a big job. We want to bring Chelsea back to where we want to get it to. The responsibility is not all theirs, but they play an important role in it. I've been impressed by how our interactions have been. I wish them well."