Frank Lampard breaks silence on Chelsea's expected head coach appointment of Mauricio Pochettino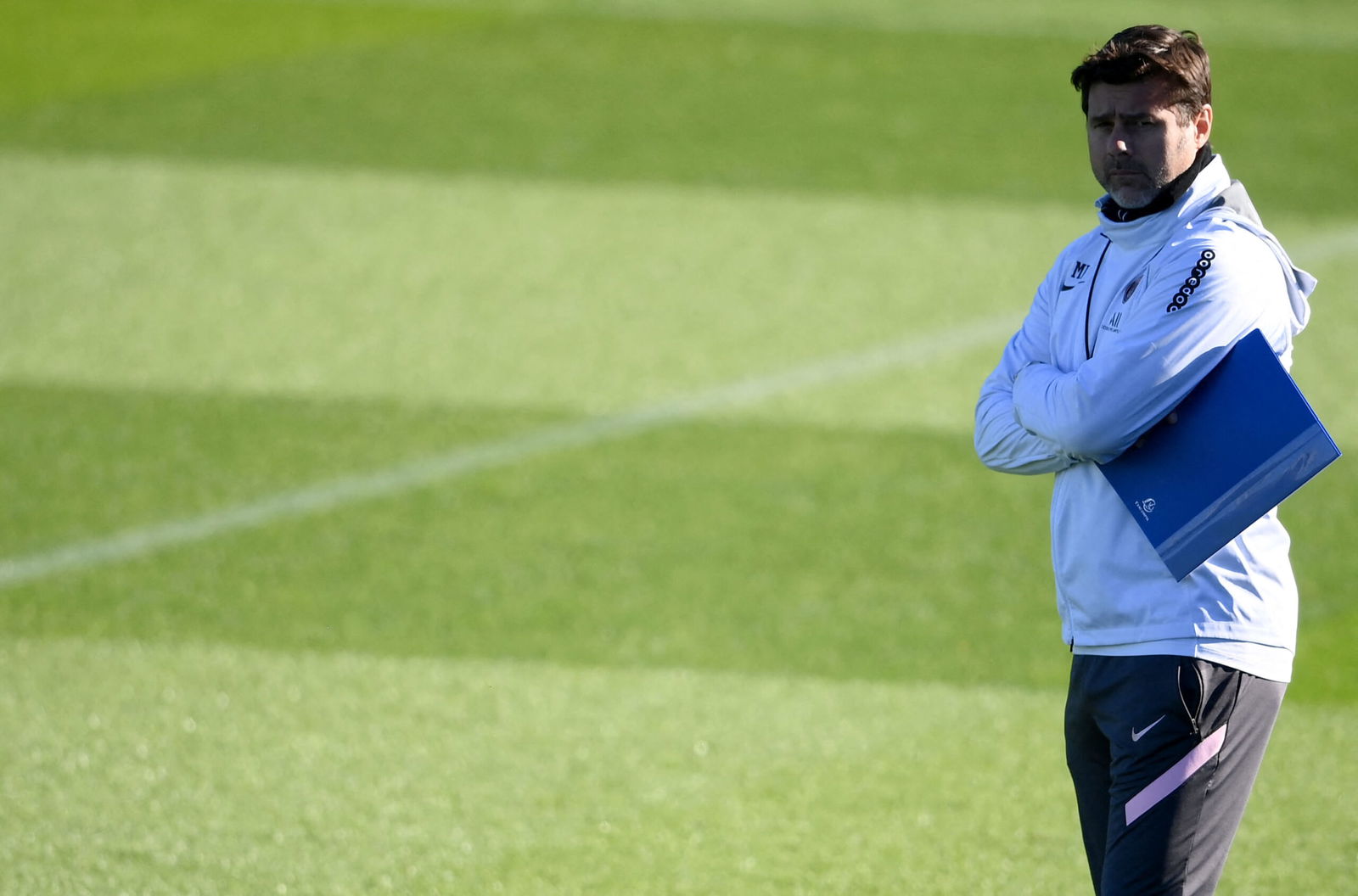 Frank Lampard responded to questions about Mauricio Pochettino who is expected to be named as the new Chelsea head coach to succeed Graham Potter.
After a thorough and exhaustive process, talks with Pochettino have gone well and Chelsea are closing in on the appointment of the former Tottenham Hotspur and Paris Saint-Germain boss.
Pochettino is set to take over Chelsea in the summer ahead of the 2023/24 season, which will see Lampard fulfil his caretaker duties until the end of the season, and an agreement could reportedly be struck in the coming days.
As reported by Matt Law, Pochettino is expected to be joined by assistant manager and head of conditioning Jesus Perez, first-team coach Miguel D'Agostino, goalkeeping coach Toni Jimenez and son Sebastiano, a sports scientist.
Lampard, who was reported by Nizaar Kinsella to be prepared to speak to Pochettino about the squad he is inheriting and any other questions the Argentine may have, was quizzed on the expected head coach appointment prior to Chelsea's Premier League clash against Brentford on Wednesday at Stamford Bridge.
The 44-year-old said: "I'm not going to get involved in any future manager talk because it's all speculation as you say. Simple as that."
Despite Chelsea getting knocked out of the Champions League and the season being all but over, Lampard insists his side still have much to play for this season in the final seven games before his tenure ends.
"It feels like it with the tone of your question, if I'm honest," Lampard replied when asked if the season was over. "If you want to think that, for me it doesn't. I'm manager of Chelsea, I have a big link to this club and pride, so should the players. For my route, it's absolutely not over."
He added: "I don't have a mentality that there's nothing to play for. You won't compete absolutely every season. It comes down to personal pride and responsibility.
"The run-in is really tough, so my interest is to see how the players react to that."