What Frank Lampard said ahead of Chelsea's Champions League quarter-final tie vs Real Madrid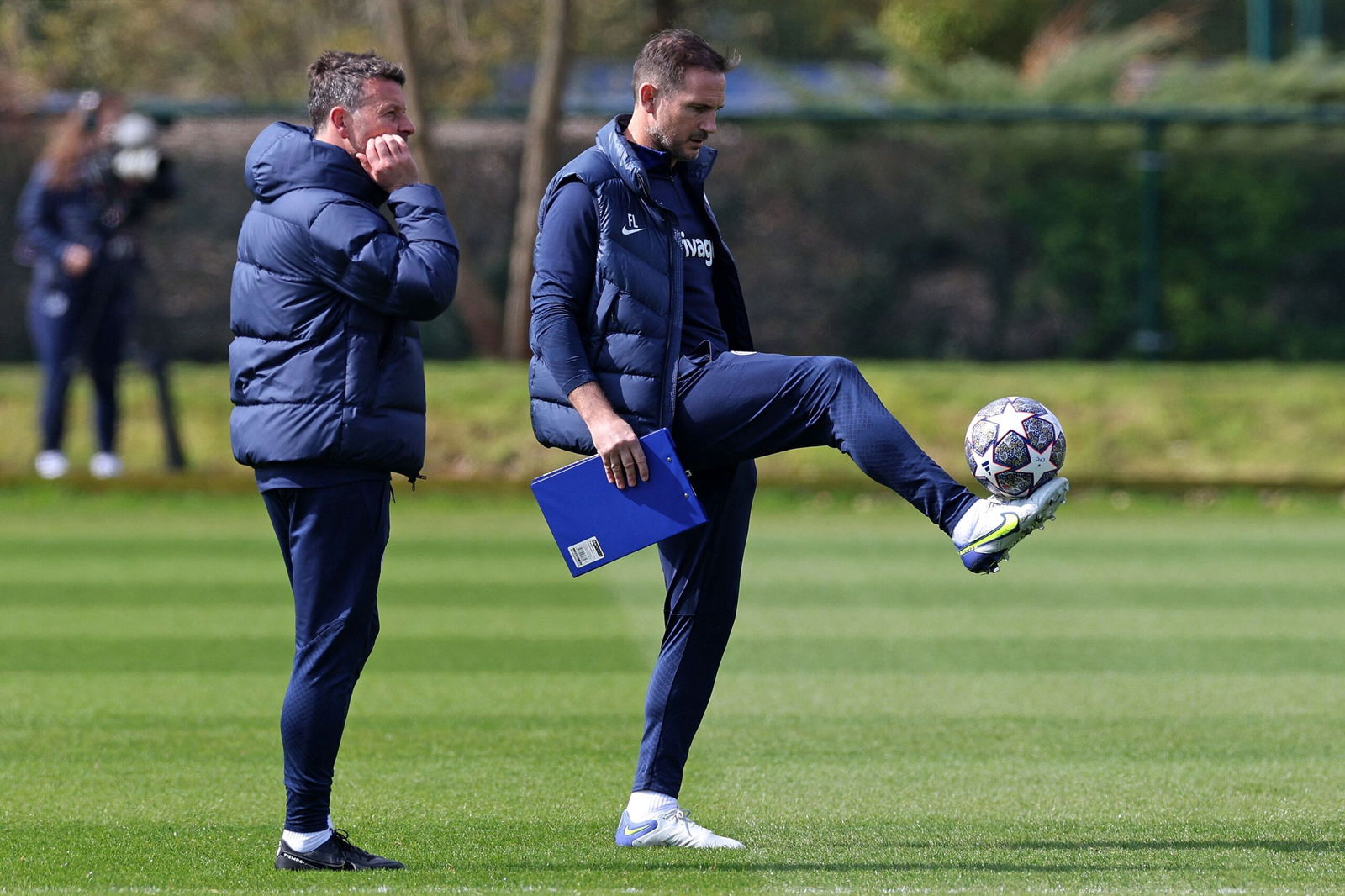 Frank Lampard addressed the media ahead of Chelsea's second leg clash against Real Madrid in the Champions League quarter-finals.
Chelsea are looking to produce a miracle by overturning a two-goal deficit on Tuesday night at Stamford Bridge when the two-time Champions League winners head to the English capital to finish what they started last week.
Goals from Karim Benzema and Marco Asensio sealed a 2-0 win for Carlo Ancelotti's side at the Santiago Bernabeu last Wednesday in the first leg which saw Ben Chilwell be shown a straight red card for bringing down Rodrygo through on goal.
Lampard and Co knows it's going to be an extremely tough ask, especially given the fact Chelsea have lost all three of the 44-year-old's opening three games in charge since he was appointed caretaker manager.
Chelsea are down but not yet out, however they will need to produce one helluva special night in the capital if they want to progress into the semi-finals and keep their Champions League hopes alive.
Here is what Frank Lampard said on Monday afternoon ahead of the second leg clash in London.
---
Chelsea being broken right now
We're not where we want to be. I think broken is a bit too much. League position is a reality. We have to work against that, show in every way we can. Considering the team we are up against and the moment we are in, we have to fight hard."
Criticising previous regime regarding fitness
"I'm always big on personal responsibility. I'm not blaming anyone. It's something we have to address now and going forward. The data, statistics, the output of what we put into games. It's not a question of commitment of the players. It's a big part of the game. It's a short-term thing we can improve on."
Comfortable with owners entering dressing room
"I am comfortable with that. For me, maybe some criticism of our old owner not coming to the games or being around… that wasn't always true. When an owner is very interested, it's their prerogative to have the input when they want. No problem with that, it shows passion and that's the first thing that I like."
Positive atmosphere at Stamford Bridge vs Real Madrid
"I've got no doubt it will be positive. The rest is down to us as a team to play with a real desire and knowhow to turn it around. They can help us for sure. We just need to play our part."
Turning the tie around
"Anything is possible in football anyway. We are a competitive team and deserve to be here. We understand the opponent is high level. It's always possible to create [another] story."
Real Madrid and Carlo Ancelotti
On the outside, they have a great coach. He needs to take full credit. Their run to the final was amazing. It's very visible they have a core group of players playing at a very, very high level – Modric, Kroos, Benzema and others."
When talking about commitment of squad
"I'm not questioning the commitment of the players. It's very easy to get to the point (of questioning hunger) when there are a lot factors to get a team playing at its peak – confidence, physical and tactical nature. We're trying to broach those things together."
Todd Boehly's interaction with fan in stands
"Passion goes both ways. Fans show passion and I don't think the ownership would be involved in the club and expect anything else. We've been fortunate to be very successful in the last 20 years. Passionate owners who have a real vision for the club.
"People always question everything in the beginning. We're in the early stages of the process. We can all be passionate together."
Studying the first leg
"We had opportunities last week to make the scoreline better, but we could've done a lot of things better. We have to improve tomorrow to have a better chance to turn the game around. I know the players have the capacity to give this a good go."
Fighting until the end
"What will be will be tomorrow night. We'll give everything. We want to go through. Every game you play for Chelsea is an opportunity to win games, particularly with our form this season.
"Every game we play – Madrid, Brentford, Arsenal and going forward – is and should be a huge game for us. We all want to prove when you represent Chelsea. Whatever the result tomorrow, we keep on working until the end."