Lampard makes huge Enzo Fernandez admission as Mason Mount Chelsea contract stance outlined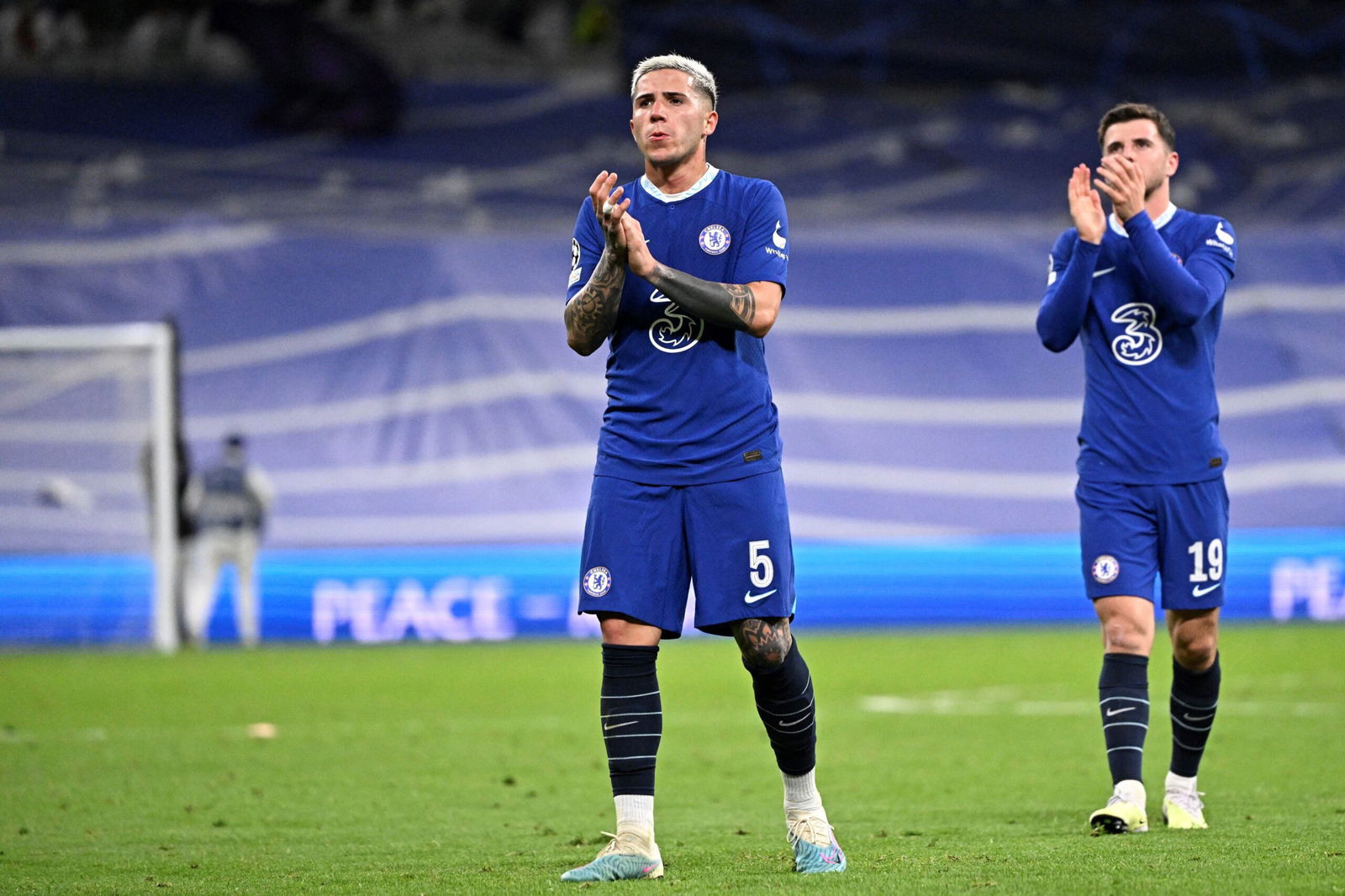 Frank Lampard believes Enzo Fernandez is the future of Chelsea but was unable to confirm whether or not Mason Mount had played his final game for the club.
Fernandez, who joined from Benfica in January for a club-record £106.8 million, has made an impressive start to life at Chelsea despite coming in at a challenging time for the Blues, which has seen them slip to 11th in the Premier League and crash out of the Champions League.
His current deal runs until 2031 and Lampard, who is in caretaker charge until the end of the season, hailed the Argentine prior to their league clash versus Brentford and has high hopes for the 22-year-old.
"He's a fantastic talent," said Lampard. "For a young player to achieve what he's achieved in this footballing year has been amazing. To be part of a World Cup winning team and to earn a move to the Premier League and a club like Chelsea.
"I agree maybe it's a difficult moment to come to the club, but it's a challenge that will make him better because everybody will put a lot of eyes on his performance and give him a lot responsibility, when the reality is at his age he needs support and help, and those things can take time, like the language.
"He is the future of Chelsea, one of, central to a lot of it. We must also give him that time to settle. Really like Enzo, I've been very impressed."
As Enzo's long term future is secure, the same cannot be said for Chelsea star Mason Mount. He is yet to agree a contract extension at Stamford Bridge ahead of his current deal expiring next summer, which could see him depart this summer should an agreement not be reached.
Liverpool are very interested in the 24-year-old and will face competition from Manchester United, Arsenal and Bayern Munich for his signature if he is available.
Mount suffered a huge setback after fighting through a pelvic injury in recent weeks after Lampard confirmed the England international will undergo minor surgery which will likely keep him out of the final seven league games this season.
"Potential for the last game of the season but probably not," admitted Lampard. "That's obviously disappointing for us.
"Mason has been carrying this pelvic injury for quite a while, it pre-dates myself. We've been trying and the medical staff have been trying but we've got to the stage now where he'll have a minor surgery. Probably a four-week recovery and we know where that gets us to."
The Chelsea caretaker boss was quizzed further on Mount's future and was unable to comment on if he had played his final game for the club, leaving talks to him and the club as they look for a final resolution over whether he stays or leaves.
Lampard added: "I don't know the answer to that (if he's played his last game for Chelsea), it's a conversation between Mason and the club, so I don't know. It's not final at this point and we'll have to see because those conversations are ongoing.
"It's a shame for me personally because I think everyone knows how I feel about working with Mason and I like to think he feels the same about me and we could have done with him in the games we've played already this season.
"But the bigger picture is something that's going to become clearer in the next weeks and months, and that will be the club and Mason together having conversations."