Frank Lampard sends fiery response to fans after Chelsea booed off at Stamford Bridge following Brentford defeat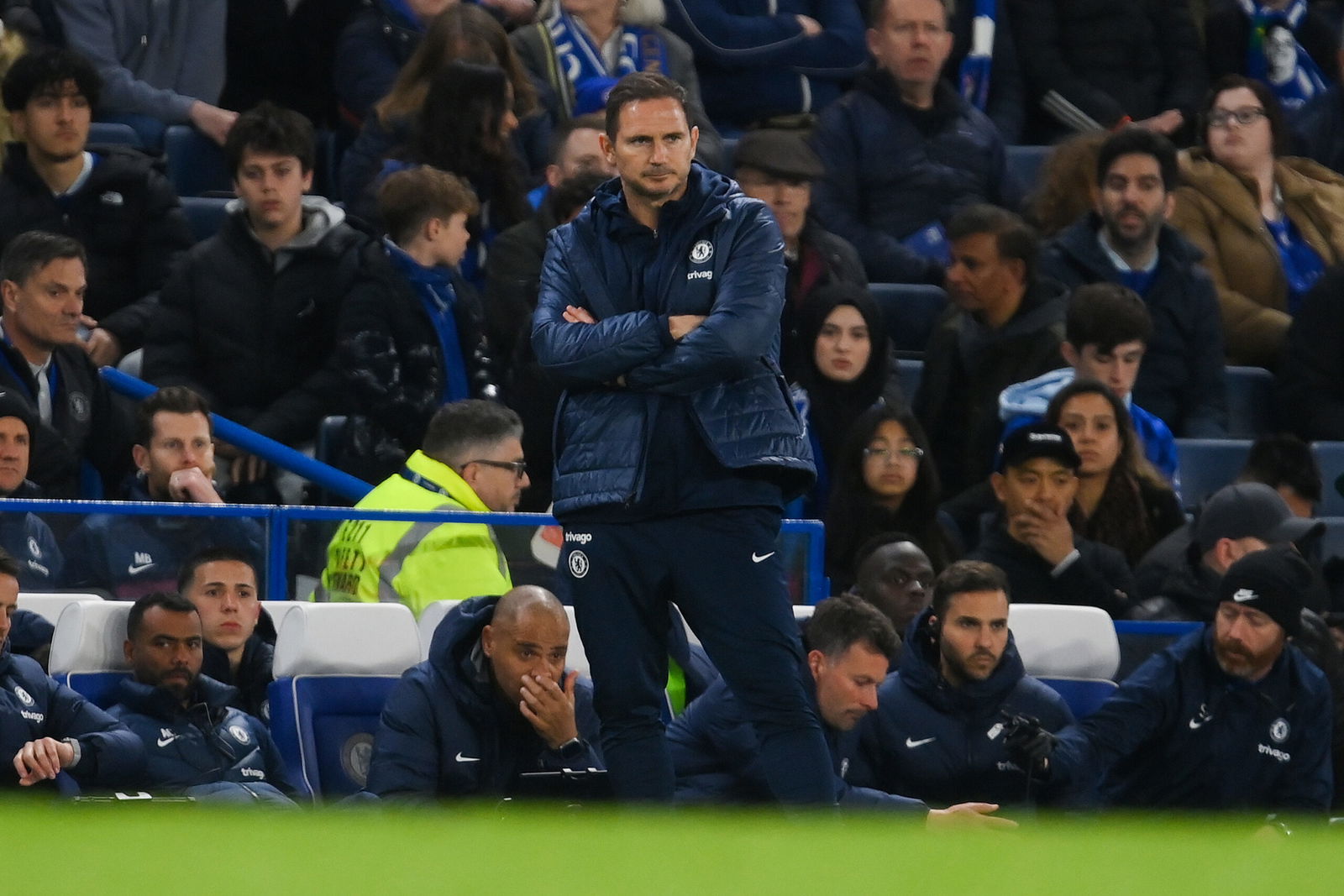 Frank Lampard has reacted to the Stamford Bridge faithful booing the Chelsea team after their 2-0 defeat to Brentford in the Premier League.
The 44-year-old losing start to life as caretaker manager continued as Chelsea slumped to their fifth consecutive defeat in the capital on Wednesday night.
A Cesar Azpilicueta own goal and deflected Bryan Mbeumo strike in the second half ensured Brentford remained unbeaten against Chelsea this season, claiming their first win in seven league matches to extend their gap to Lampard's side to eight points.
Despite the defeat, Lampard was unable to criticise his side too heavily and insisted it was down to fine margins and Chelsea being low on confidence.
Post-match, Lampard said: "I'm not going to sit here and bemoan the players. The opposite, I feel for the players tonight because it wasn't an application thing, we controlled the game, we created some chances.
"I think with 20% more confidence as a group, we win the game probably. No disrespect to Brentford because they can go with anybody. I think the game set up for me today, we would win the game and we don't probably in this moment."
Chelsea have not won in their last eight games, with their last victory coming against Leicester City on March 11 at the King Power Stadium, then under the management of Graham Potter.
With the pressure mounting on Lampard, fans expressed their displeasure at an almost empty Stamford Bridge at full-time as boos were heard ringing around the stadium, a similar story to when referee Andy Madley blew the whistle for half-time.
It's been a chaotic, challenging and disastrous 2022/23 campaign for Chelsea and Lampard responded to whether or not fans should be worried following a period of 20 years of success under former owner Roman Abramovich.
"Absolutely they're worried because you're a Chelsea fan, you've been used to 20 years of success and you want it more," he admitted, as quoted by Scott Trotter. "I've no problem with fans booing. I'm not sitting here to go against the fans to say don't boo the players, you're throwing that question out there. Absolutely not.
"I defend the players because I know that they're young lads that want to do well. Is there an issue with confidence? Yeah. Is there an issue with the balance of the squad? Maybe, yeah.
"But when I say people don't understand I'm not patronising everybody and expecting them to have an idea of what's going on behind the scenes but when you work with it, you understand this Premier League. If you think Brentford are going to come and turn around and have corners and throw-ins against you and you're going to walk that game, that's not the case anytime.
"When you're in this moment of a lack of confidence it can be difficult to win a game. When you say I'm exonerating the players, far from it. I'm just supporting them in the fact they're in there disappointed because they wanted to win that game today and they performed, in my opinion, like they wanted to win it. Are they short on confidence? Yeah. Are we dynamic in the final third? No. Have we been for a long time before I came here? No. So, those things are not things that are going to turn overnight so we have to keep working.
"I understand the fans are booing. I don't think anybody is saying they can't believe that is the case today. They want us to win. When we win, they cheer. When we lose I can absolutely understand them being disappointed."