Lampard's three-word response to Drogba's brutal 'I don't recognise my club' comments after Chelsea takeover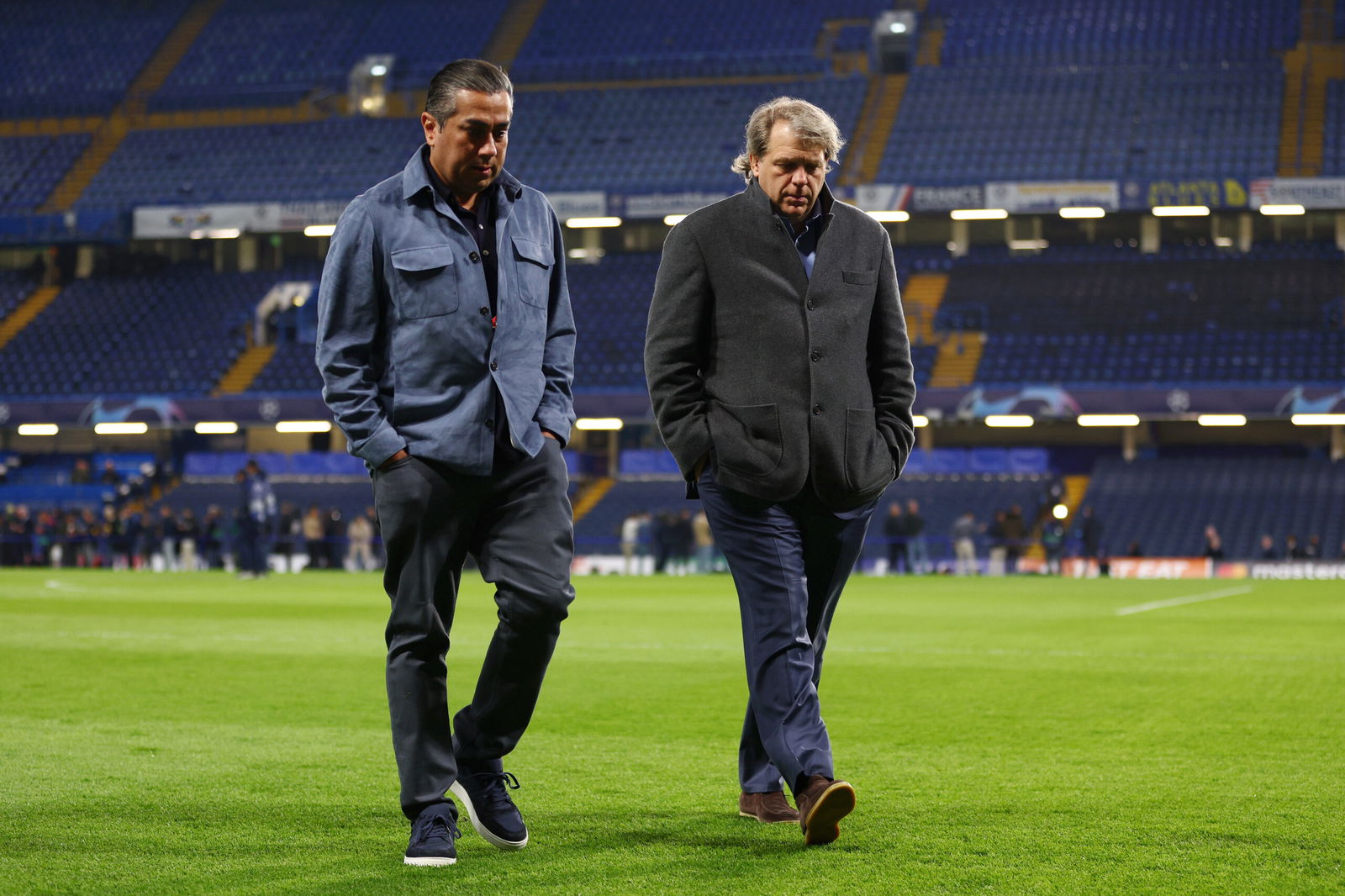 Frank Lampard refused to get involved in Didier Drogba's dispute with Chelsea after he slammed the Todd Boehly-Clearlake Capital ownership for making the club unrecognisable.
Chelsea were knocked out of the Champions League on Tuesday after a 2-0 defeat to Real Madrid on the night at Stamford Bridge to exit at the quarter-final stage with a 4-0 aggregate loss.
It all but ended Chelsea's season who have no chance of qualifying for next year's competition due to their position of 11th in the Premier League.
The 2022/23 campaign has been one of huge change for Chelsea: new ownership, new sporting structure, four managers taking charge of the team, and countless new signings trying to gel into the team amidst all of the chaos.
It has seen the Boehly-Clearlake ownership come under huge scrutiny during their first year since completing the £4.25 billion takeover in May 2022.
Prior to their Champions League defeat, club legend Didier Drogba slammed the club, stating that he no longer recognised it compared to the days under previous owner Roman Abramovich.
Speaking to Canal Plus, the Ivorian said: "I don't recognise my club. It's no longer the same club. There is a new owner and a new vision.
"Of course, we try to compare it with what happened during the Abramovich era where a lot of players were brought in, but the decisions were very intelligent.
"Bringing in players like Petr Cech, Andriy Shevchenko, Hernan Crespo, Michael Essien, Didier Drogba, Florent Malouda, and I go on. It was done to win titles. They are players with a certain experience.
"The strategy is now different; we bet on young players. But a dressing room of over 30 players is difficult (to manage) for a manager."
He added: "They lack charismatic leaders. You need players that take on the game, that assume their responsibilities. You need a player that brings a bit of madness to the stadium."
A deflated Lampard was quizzed post-match in the capital on his former teammates comments, but it was a short and swift reply from the 44-year-old.
"They're Didier's comments," said the Chelsea caretaker boss.