Potter accepts 'fair criticism' over attacking problems but insists Chelsea still making progress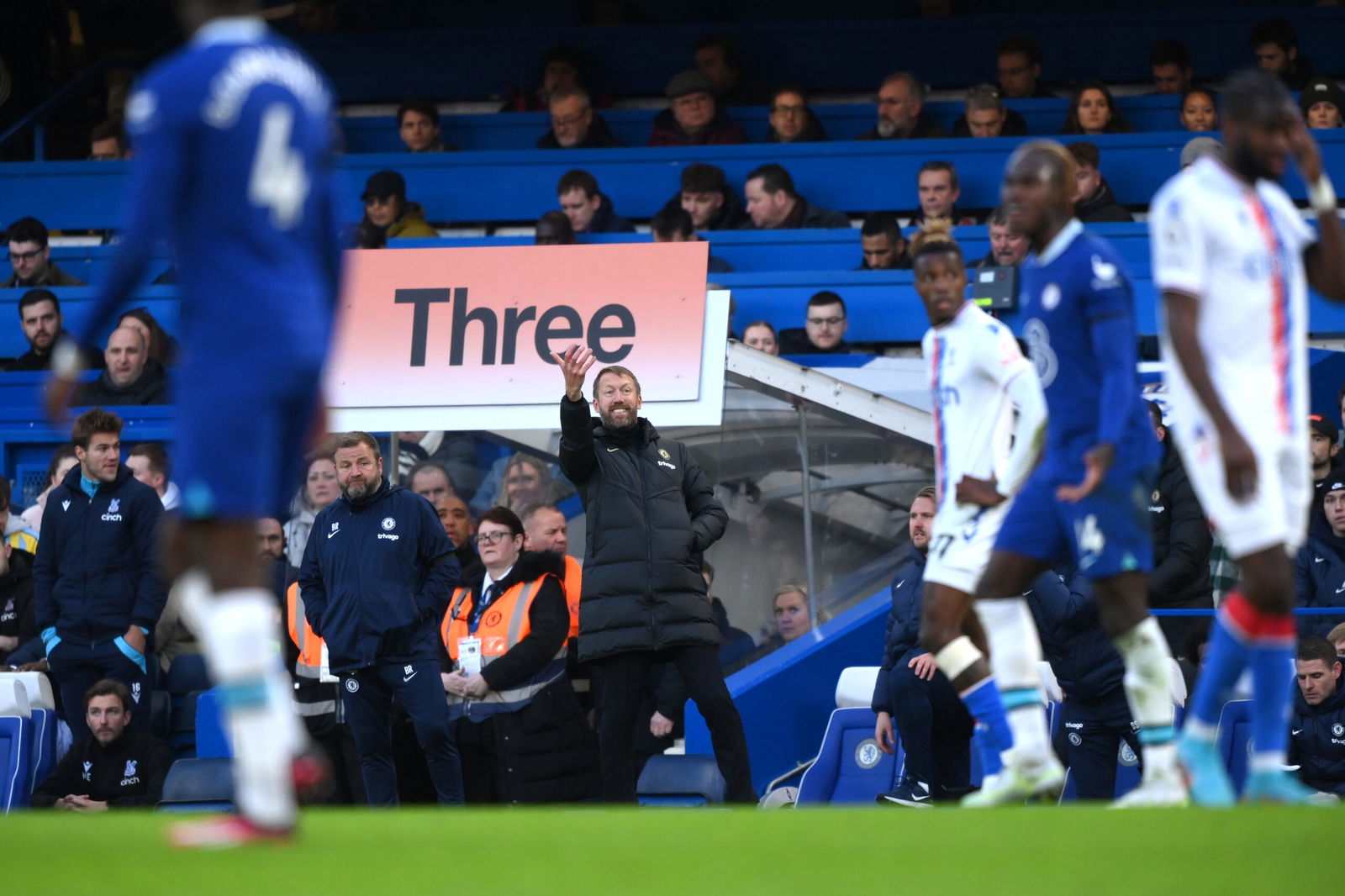 Graham Potter has accepted criticism over Chelsea's attacking struggles but insists they are getting closer and closer to clicking.
Chelsea have scored four goals in nine games in all competitions since the turn of the year. They added and bolstered to their attack last month with the arrivals of Mykhailo Mudryk, Noni Madueke and Joao Felix.
But despite their acquisitions, Chelsea have still failed to find the net consistently which has seen them draw their last three matches in the Premier League, scoring just one goal.
Once again on Wednesday night, Chelsea were punished by Borussia Dortmund for their missed chances, which included Felix hitting the bar in the first half.
Potter believes the criticism over their lack of killer instinct in the final third is valid, but knows they are still making progress as games pass by.
As quoted by football.london, Potter said: "The criticism for us, and the fair criticism, and something we're looking to improve – is that we haven't attacked as well as I'd have liked us to. Attacking well means creating chances, sustaining chances, good chances.
"It was closer against Dortmund. Good in the first part of the game against West Ham but the challenge is always to do it over 90 minutes. It's not as simple as that because it's the Premier League and there's an opponent there but it's what we need to do."
He added: "Yeah we feel there's progress but again you have to constantly see and evaluate where we're at and what the circumstances are. It's pretty straightforward. You play a game, you need to win.
"There's lots of things going on in the background in terms of managing players back from injury, integrating new players into the team and all of the time you're playing in competition and need to deal with that as well. That's where we're at, it's exciting."
Chelsea had 21 shots at goal on Wednesday in Germany, with the Chelsea head coach acknowledging the final moment is the most difficult.
The 47-year-old concluded: "The hardest thing to do is put the ball in. We created chances, whatever you think xG, it was quite high from an away team's perspective in the Champions League.
"Previously to that, I'd like it to be a bit more. I'd like us to create more chances, the more you do, then you just back the quality of player at the top end of the pitch. The final third is an area where we can improve and we need to do better.