Graham Potter offers commitment when representing Chelsea despite 'angry and pissed off' claim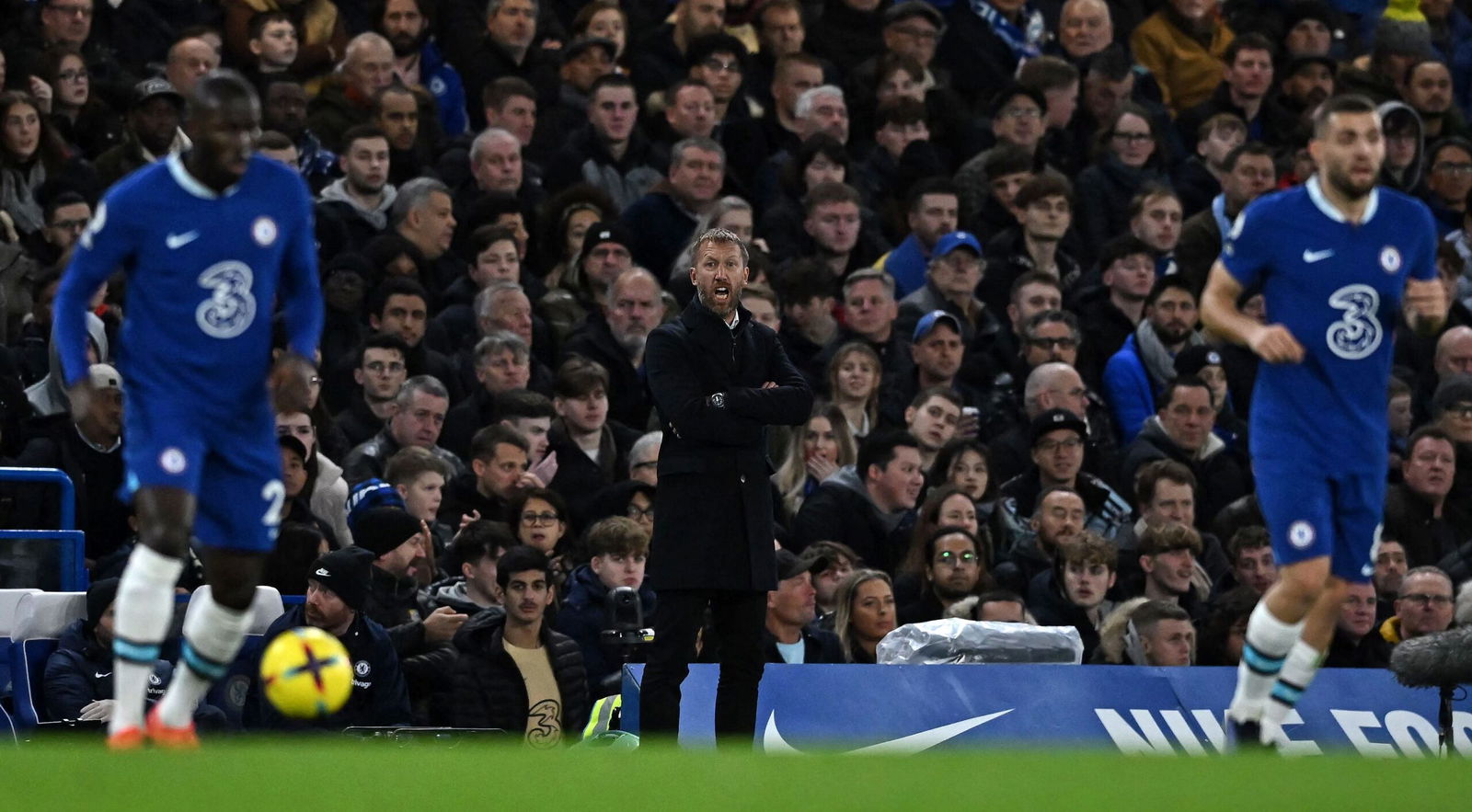 Graham Potter has explained why he will always remain respectful when fronting the press even if he is cross, angry and pissed off.
The 47-year-old has been under pressure in recent weeks and months due to Chelsea's dip in Premier League form which has seen them slip to 10th place.
One win in their last eight has heaped pressure on Potter but the Chelsea hierarchy remain fully behind him after the appointment from Brighton & Hove Albion last September.
READ MORE: Chelsea confirm shirt numbers for £50 million trio Slonina, Badiashile and Fofana
But Potter knows he has the backing of his players, staff and bosses as well as the fans, who have remained patient during the transitional period following Todd Boehly-Clearlake Capital's arrival at Stamford Bridge.
Whether Chelsea will clinch top four at the end of the season remains unclear, it's going to be difficult considering the fixtures they still have left including facing Liverpool, Spurs, Manchester City, Manchester United and Arsenal all away from home.
The challenge has got greater in recent weeks due to the injury crisis which has hit the club. Ten senior stars following the Man City defeat on Thursday night were out because of injury.
READ MORE: Chelsea's top four chances revealed as Graham Potter sends unity message to squad
When Potter addresses the media, in press conferences pre-match or post-match, he has remained relatively calm regardless of if Chelsea have won, drawn or lost the game.
The Chelsea boss, who has been laughed at for his regular "the lads gave everything" comments after fixtures, has explained why he will try not to be a loose cannon after the full-time whistle.
He wants to keep his anger within the team to ensure he represents Chelsea 'in the best way' possible because he is the head coach.
Potter admitted: "You see me here and this isn't actually me all the time. Of course, there are times when I get cross and angry. It's not like I'm some robot and you're just speaking to this can (of water).
READ MORE: Potter defends ruthless Aubameyang substitution decision vs Man City as Chelsea warning sent
"There is stuff that happens but my responsibility when I come to you is to speak as respectfully as I can, even if some of your questions are stupid!
"I've got to answer them as best as I can and respectfully as I can because I represent a fantastic football club.
"I've got that job to do regardless of if I'm pissed off after a game. I have to come here and represent Chelsea in the best way."