Potter delivers disappointing Chelsea verdict on Everton draw despite 'step forward' performance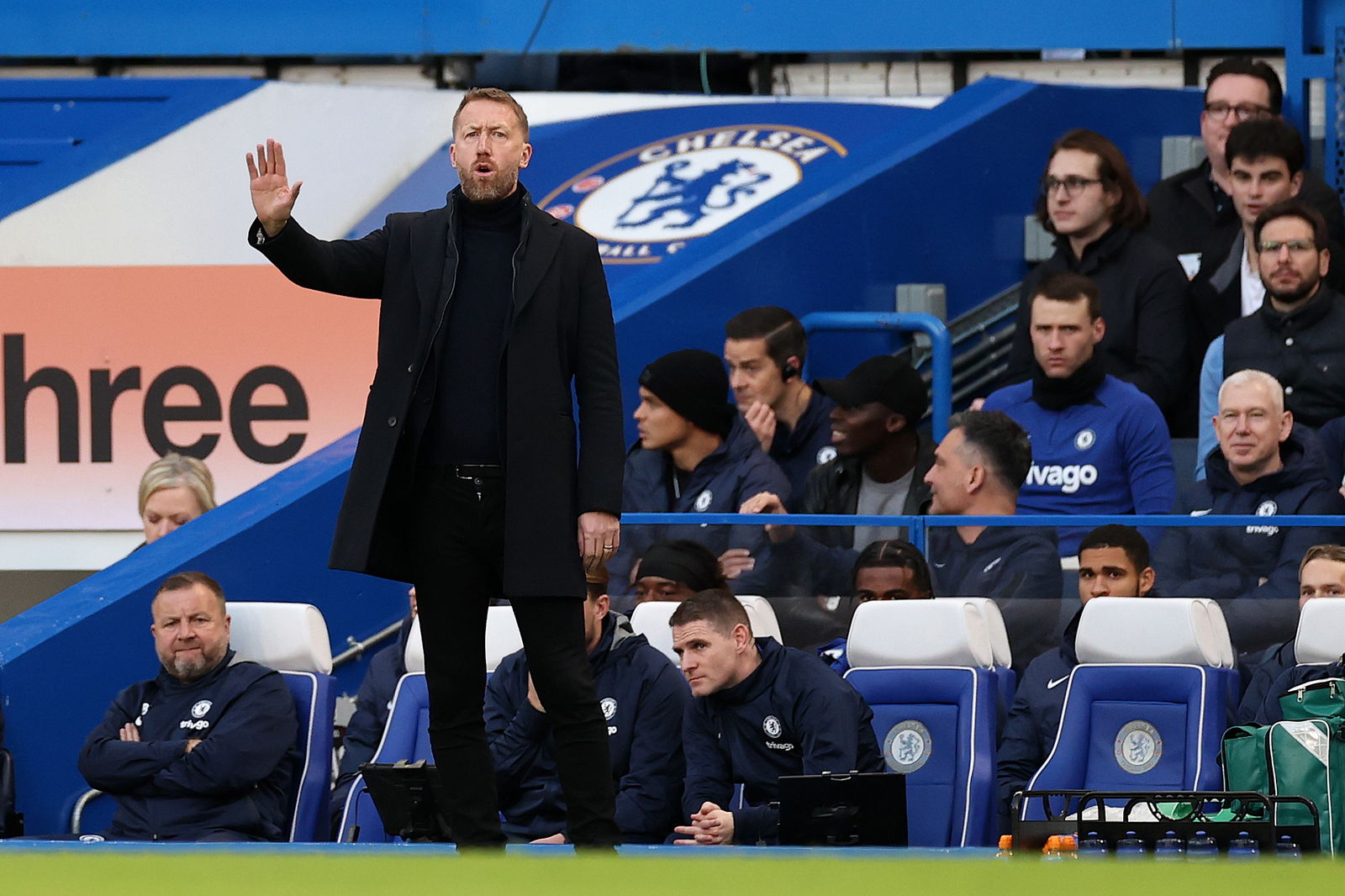 Graham Potter has expressed his disappointment at Chelsea's draw with Everton but believes there was a 'step forward' in their performance.
Chelsea failed to carry the momentum from their perfect week last week into this clash with the Toffees and came away with just a point from Stamford Bridge.
After largely dominating in the first half, the Blues had little to show for it, but in the opening moments of the second 45 they found the advantage. A strike from Joao Felix hit the inside of the post and gave him his second goal for the club.
The hosts were pegged back though, a corner was flicked on by James Tarkowski and then headed home by Abdoulaye Doucoure.
Chelsea did manage to restore their lead soon after, Reece James was brought down in the box by Tarkowski and won a penalty, Kai Havertz stepped up and fired the west London side in front.
There was one more twist in the tale, in the 89th minute Ellis Simms scored his first ever goal in the Premier League to equalise for Everton.
READ MORE: "I don't care" – Graham Potter refuses to 'act like something else' after defending touchline calmness
Despite having the lead twice, the Blues were unable to get the win, and dropped yet more points in what has been an extremely underwhelming season.
For Potter, there has been a lot of pressure to deliver good results, while things looked to have improved in the last two weeks, eyebrows will once again be raised and questions will be asked of the 47-year-old head coach.
Following the game Potter shared his thoughts on the draw, he said: "Result wise it is a step back. Performance wise I think it was a step forward.
"We attacked well. Kai, Joao, CP (Pulisic) were positive in the first half. There were individual performances that were positive but again, the feeling is frustration because we've dropped points."
Potter added: "We're really disappointed because we dropped two points at home. We really wanted to win.
"There were positive things in the performance but ultimately we've not defended well enough. That's the disappointing thing for us."