Graham Potter provides huge fitness update on 6 Chelsea players after 'positive progress'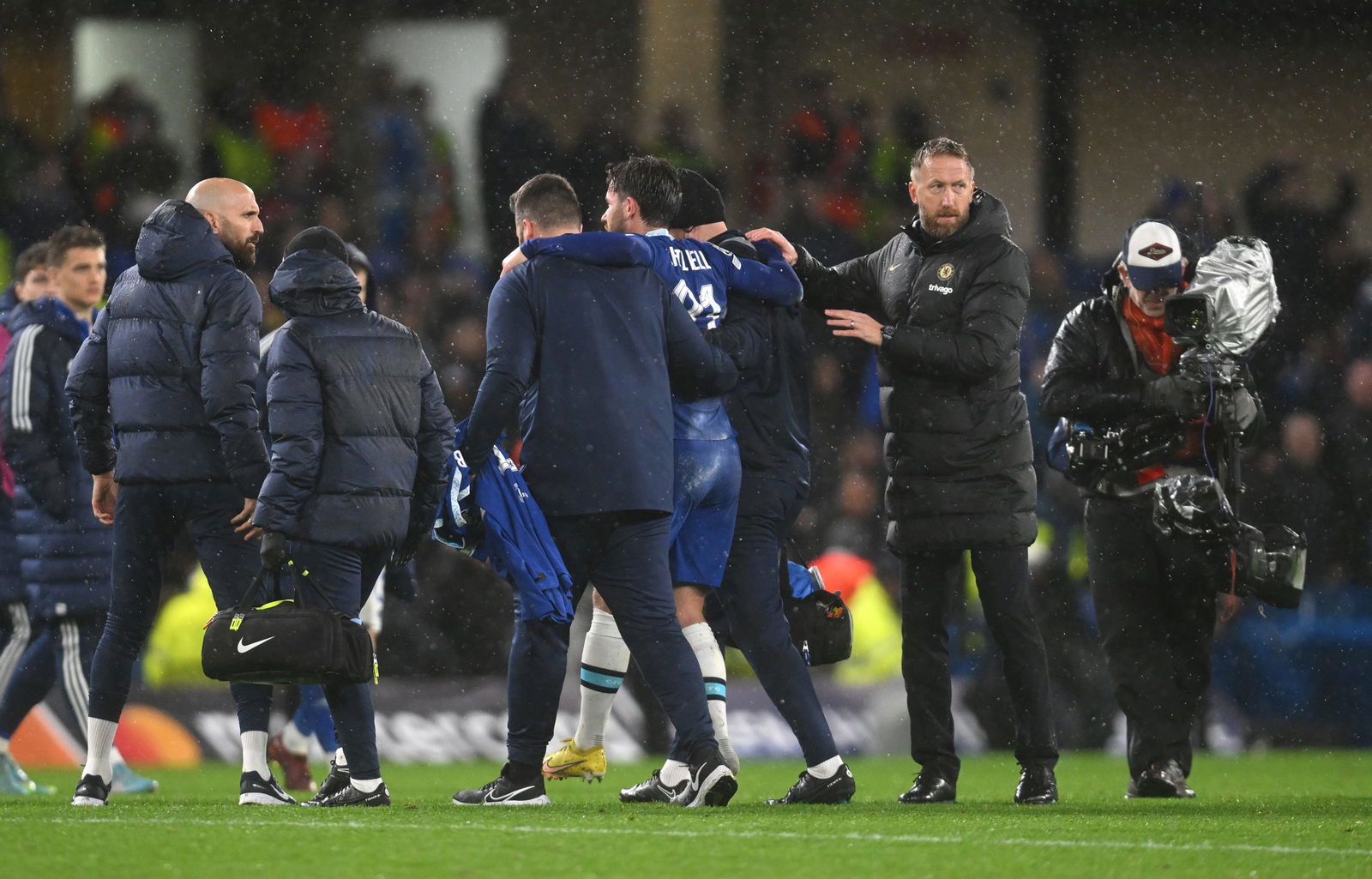 Graham Potter has offered a fitness update on six Chelsea players as the Blues continue to train in Abu Dhabi ahead of the Premier League resuming.
Chelsea are currently in the Middle East for warm weather training this week which will see them play Aston Villa in a friendly on Sunday afternoon before they return to England next week.
Potter has taken a squad of 25 out to Abu Dhabi, including those who remain injured and are continuing their personal rehabilitation programmes.
READ MORE: Confirmed 25-man Chelsea squad for Abu Dhabi trip
Chelsea have been struggling with injuries this term and as a result their Premier League form has suffered – they have lost their last three, winless in the last five.
Potter will be hoping to welcome several back for their first competitive game back after the World Cup break which comes against AFC Bournemouth on December 27 at Stamford Bridge.
Speaking to the official Chelsea website, Potter gave an update on the conditions of Kepa Arrizabalaga, Reece James, Wesley Fofana, Ben Chilwell N'Golo Kante and Ruben Loftus-Cheek.
Kepa Arrizabalaga and Ruben Loftus-Cheek
Kepa has been absent since the end of October after picking up a 'slight issue with his plantar fascia', Potter revealed following the injury during the defeat to Brighton.
Loftus-Cheek suffered a calf injury against Newcastle last month and has since been undergoing treatment, leaving him sidelined from team training.
"Kepa is not quite with the team yet but has stepped up his rehab," confirmed Potter.
"Ruben is doing some work in the gym so we're hopeful that he can be involved next week but we'll see how he goes.
"There are lots of players at different levels and that's the challenge but we're making progress so that's the positive."
Reece James and Wesley Fofana
James, 22, suffered a knee injury away to AC Milan in October which ruled him out of the World Cup. He has made his training return in Abu Dhabi. Meanwhile, Fofana has been out of action since the home clash against Milan.
Potter said: "Reece is not quite fully training but he's integrating into training along with Wesley. Wesley is a little bit further behind but not too far."
Ben Chilwell
Chilwell tore his hamstring against Dinamo Zagreb in the Champions League, but he has begun work in the gym with Chelsea out in Abu Dhabi.
But Potter explained the left-back remains out of team training as he continues his personal rehab plan.
"Ben has come back from his individual work in Dubai and he's now working closer with the guys but still not team training."
N'Golo Kante
The 30-year-old is out with a hamstring injury after undergoing surgery in October, which the club confirmed in a statement that the expectation is for him to be sidelined for around four months.
However, Potter did provide a positive update this week stating that he is 'progressing well'. The Chelsea head coach said: "N'Golo is a little bit further away but again he's progressing well."