"I don't care" – Graham Potter refuses to 'act like something else' after defending touchline calmness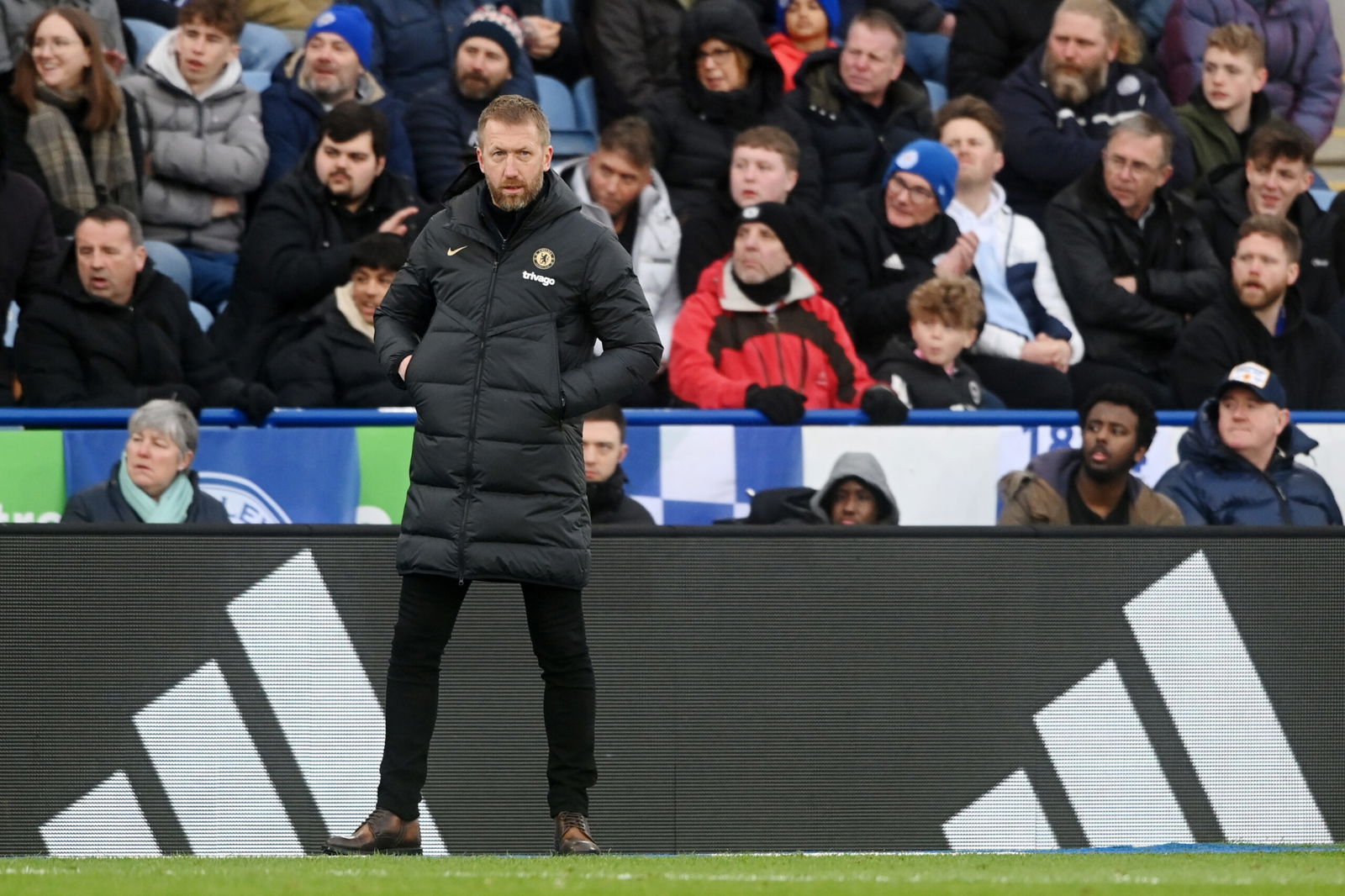 Graham Potter will not change for anyone after insisting him changing his personality won't automatically mean Chelsea winning football matches.
The 47-year-old has a different approach on the touchline and something which Chelsea haven't been familiar with in recent years.
Gone are the days of Jose Mourinho, Antonio Conte, Frank Lampard and Thomas Tuchel letting their emotions get the better of them on the touchline. Potter has brought a more calm approach to Chelsea and has tried to remain respectful as he can be to represent Chelsea in the best way possible.
There has been glimpses of Potter showing his emotional side, something Chelsea fans have gotten used to with the club's previous appointments.
Prior to March, not much was going Chelsea and Potter's way in terms of results. Three wins in 17 in all competitions and the pressure was mounting from outside and supporters, but the squad and owners remained calm, just like Potter, in order to overcome the storm.
Chelsea have now won their last three games against Leeds United, Borussia Dortmund and Leicester City, and it's lifted the mood around the club after the club progressed into the Champions League quarter-finals to set up a tie with Real Madrid.
Ancelotti, a former Chelsea manager, offers a similar approach on the touchline of remaining calm and the success he has achieved in his managerial career cannot be questioned.
Talk over Potter's personality is starting to become tiresome for the Chelsea head coach is becoming tiresome. The 47-year-old will remain himself and not change for anyone regardless of the results.
When asked if Ancelotti's calm personality proves that you don't need to be an angry man to be successful, Potter replied: "I can't really be bothered to speak about how people think you should be. Carlo Ancelotti should be him, Pep (Guardiola) should be him, Jurgen (Klopp) should be him, and I should be me and I don't care what you think.
"The simple thing is: if you win you can be whoever you want to be. If you lose people want you to be different. There is no point going to try and act like something else… that doesn't win football matches as far as I'm aware."
On Ancelotti, Potter added: "He's been him. If you're not calm I'm totally alright with that. I'm not looking down on anything that's different to me.
"I think you've just got to be yourself, you've got to be authentic because otherwise if you try and act, then in the end the situation finds you out."
Potter will be back on the touchline on Saturday evening when they host Everton in the Premier League as they look to claim a fourth win in a row to close out a perfect March.
Sean Dyche has taken over at Goodison Park and Potter believes the Englishman deserves a lot of credit for what he has achieved.
"Absolutely. With coaching, we all have to take our own paths, there is no one way to do it. Whether you're a top player and end up in coaching, or whether a player who has hardly played goes up, there is not a way to do it.
"Me and Sean are completely different personalities but that's not to say my way is better than his or his is better than mine. He will be him and I will be me."
---
READ MORE: Christian Pulisic sends Real Madrid massive warning as Chelsea learn Champions League fate
READ MORE: Chelsea's three-man summer goalkeeper shortlist revealed as Potter considers Kepa & Mendy's futures