Graham Potter sack latest: 'Stunned and worried' players react to Chelsea exit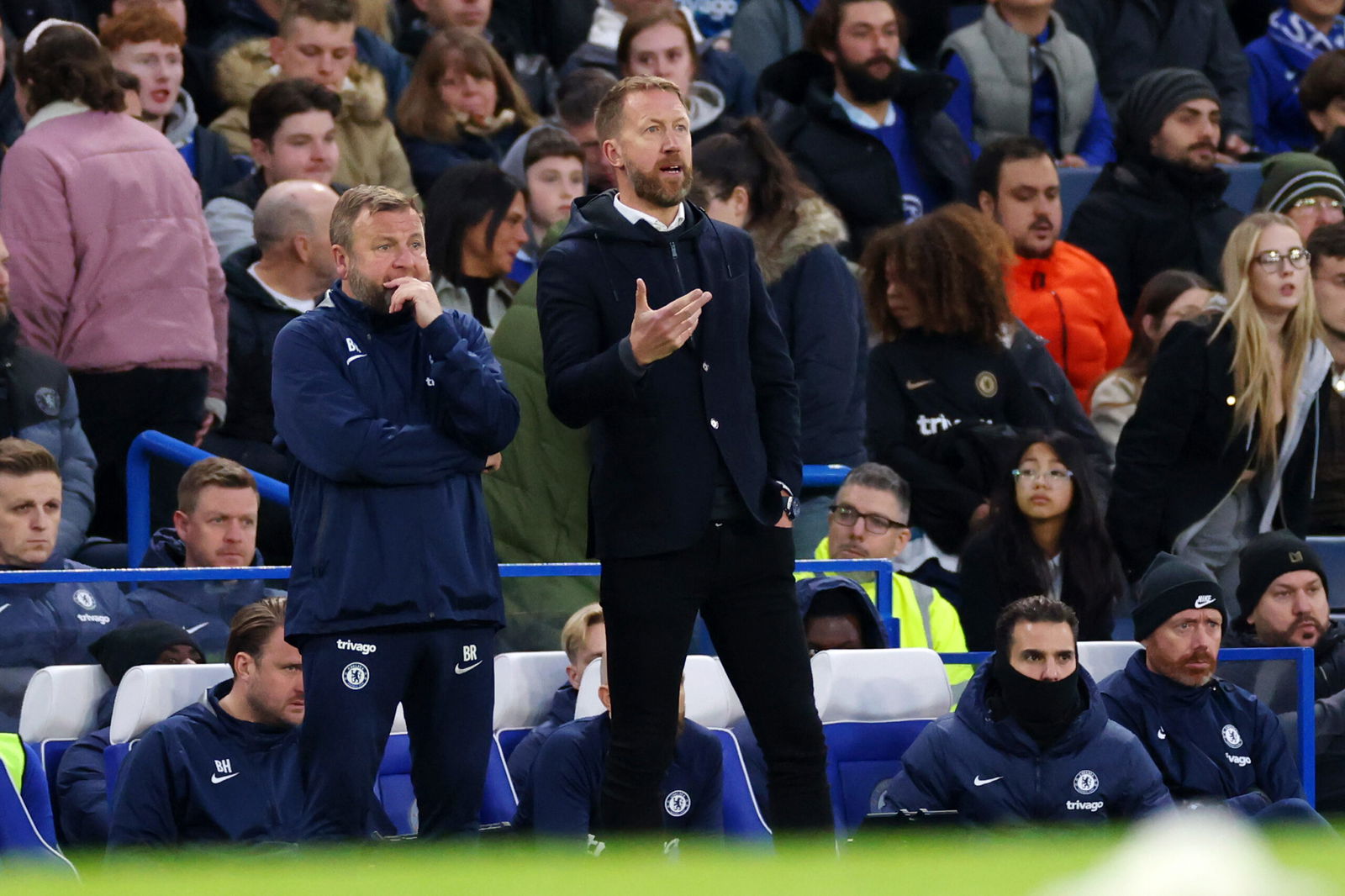 Chelsea players have already reacted to the departure of head coach Graham Potter, according to reports.
After less than seven months in charge, Potter was relieved of his duties following Chelsea's 2-0 defeat to Aston Villa on Saturday evening in the Premier League.
Calls got louder for the 47-year-old to be sacked just months on after signing a long-term five-year contract at Stamford Bridge after Chelsea had paid £21.5 million to bring him and his backroom team for Brighton & Hove Albion.
Co-owners Todd Boehly and Behdad Eghbali, as reported by Matt Law, supported the decision which was led by sporting directors Laurence Stewart and Paul Winstanley to remove Potter from his post.
"Chelsea FC has announced that Graham Potter has departed the club," the club confirmed in a statement on Sunday evening.
"Graham has agreed to collaborate with the Club to facilitate a smooth transition. In his time with the club, Graham has taken us to the quarter final of the Champions League, where we will face Real Madrid.
"Chelsea would like to thank Graham for all his efforts and contribution and wish him well for the future."
Boehly and Eghbali said: "On behalf of everyone at the club, we want to thank Graham sincerely for his contribution to Chelsea. We have the highest degree of respect for Graham as a coach and as a person. He has always conducted himself with professionalism and integrity and we are all disappointed in this outcome.
"Along with our incredible fans, we will all be getting behind Bruno and the team as we focus on the rest of the season. We have 10 Premier League games remaining and a Champions League quarter final ahead. We will put every effort and commitment into every one of those games so that we can end the season on a high."
No Chelsea players have yet come out publicly following Potter's departure, however Matt Law reports they found out via the club's announcement at 8.02pm on Sunday evening.
He claims players were 'stunned and worried' after contacting their representatives following the confirmation of the 47-year-old's sacking.
Bruno Saltor has been put in interim charge of the team and will oversee proceedings on Tuesday night when Chelsea host Liverpool in the Premier League.
Games against Wolves, Real Madrid and Brighton & Hove Albion are to follow in the next four games for Chelsea.
No immediate successor has been targeted, however Julian Nagelsmann is one of the favourites but it remains unclear whether or not he would be interested in taking the job mid-season having recently left Bayern Munich.