Graham Potter understands Chelsea fans' difficulty accepting 'massive transitional period' post-Roman Abramovich era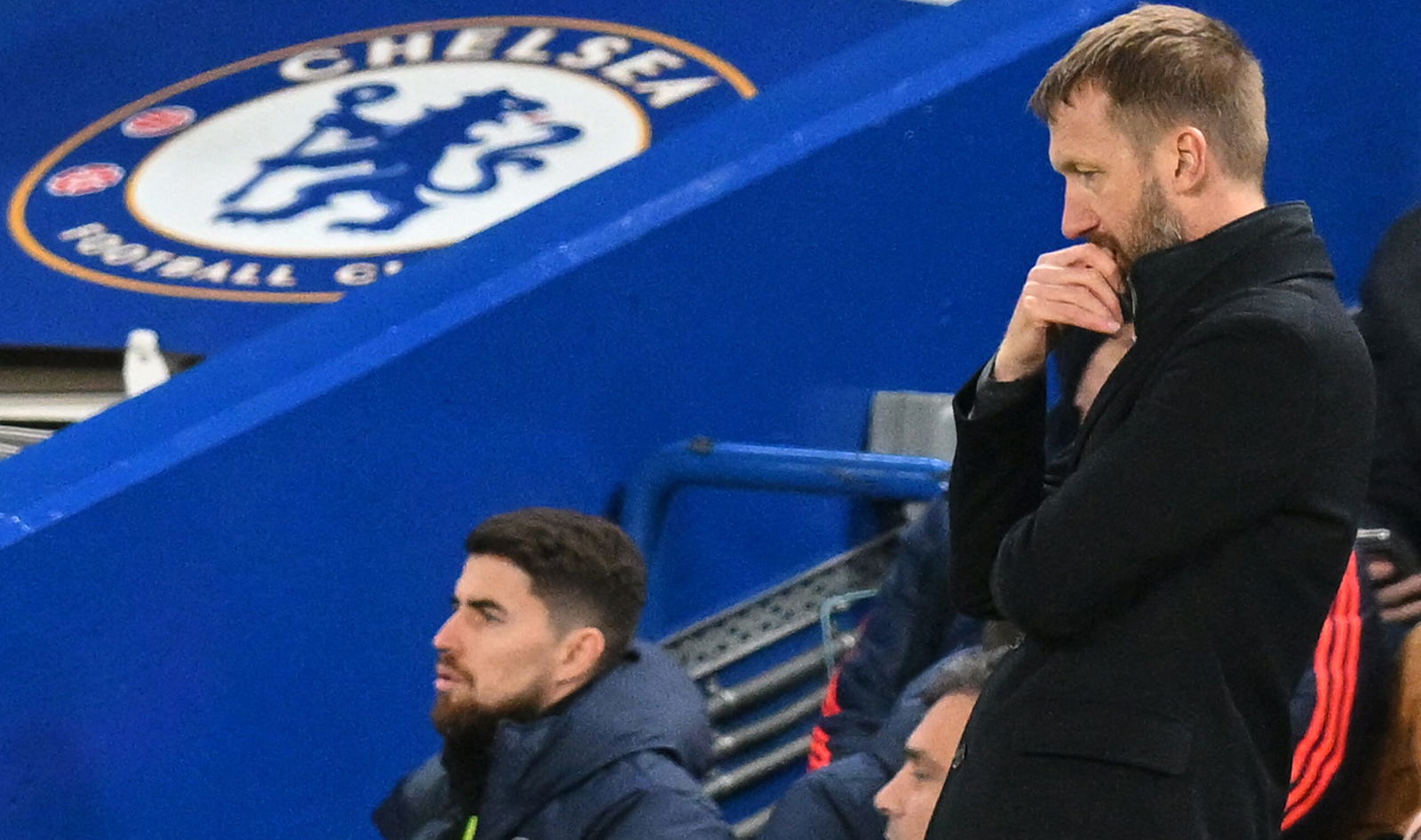 Chelsea head coach Graham Potter knows fans have faced a culture change following the arrival of Todd Boehly and Co and Roman Abramovich's departure.
Potter, who was appointed last September to succeed Thomas Tuchel, has overseen a transitional period and results have come under scrutiny. Chelsea have won just one of their last eight Premier League games.
But there's a lot to sort out at Chelsea regarding the team, which Potter is leading as head coach, and he's been hit by an injury crisis which currently sees 10 first-team players unavailable.
Potter has the support of Boehly, Behdad Eghbali and the rest of the Chelsea hierarchy, who all accept they have suffered bad luck and believe their fortunes will turn around sooner rather than later.
After all, the 47-year-old was handed a five-year contract at Chelsea when he was appointed and he isn't going anywhere.
During the Abramovich days, Chelsea's culture was a hire and fire policy based on results. If results and success weren't being delivered, Abramovich was quick to replace to ensure the trophies kept on coming at Stamford Bridge.
READ MORE: Chelsea confirm shirt numbers for £50 million trio Slonina, Badiashile and Fofana
The short-term approach, which was extremely successful over his ownership, has now shifted to a longer term mindset and Chelsea are only at the start of the journey.
Potter was asked if he feels lucky to be at Chelsea considering the previous handling of managers' future at the club when results declined just like they are at the moment.
As quoted by Adam Newson, he replied: "I would always feel lucky to be at Chelsea because I am grateful and privileged to be here. I understand where you are coming from but there is a completely different ownership than there was. That is hard for some people to get their head around because for 20 years Chelsea was one thing and now all of a sudden it's different.
READ MORE: Chelsea's top four chances revealed as Graham Potter sends unity message to squad
"Yet people still think back to what happened in the past 20 years. That is normal but it is completely different. But again, the reason for me to take the job was the chance to shape a club that is in a massive transitional period. It's huge. Twenty years is a long time to have that leadership and then to change.
"With that, I knew there were going to be extreme challenges for sure. It's not like I jumped at the first opportunity to leave Brighton, I had other opportunities to leave if I wanted to previously. But this one felt right because of the owners, because of the support I felt they would, and that has proved to be the case. They've been fantastic."