Graham Potter delivers verdict on Chelsea's Champions League defeat to Borussia Dortmund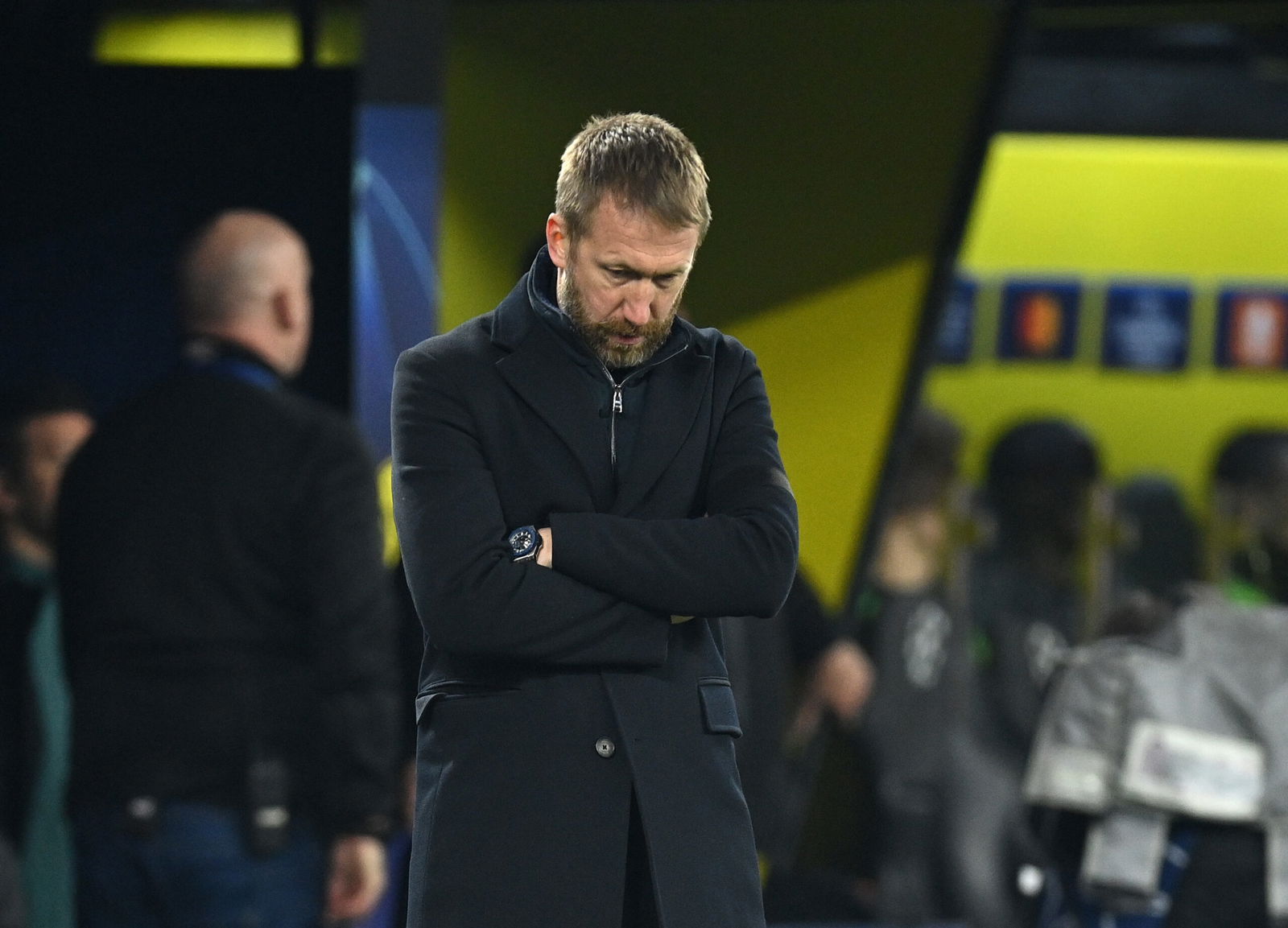 Chelsea fell to a narrow 1-0 defeat at the Signal Iduna Park on Wednesday evening in the first leg of their round-of-16 clash against Borussia Dortmund in the Champions League.
Graham Potter's men were unfortunate to not take the lead in the first half of the game which saw Joao Felix hit the crossbar.
However, some naive positioning from a Chelsea corner in the second half saw Dortmund break on the counter and open the scoring through 21-year-old Karim Adeyemi. A goal that defined the game as Chelsea's rotten form continued.
Despite the result, Potter was able to take positives from the performance of The Blues in a difficult match against the German side who are in solid form.
"Overall we were pleased with the performance for big parts of the games," the Chelsea boss told reporters. "It's complicated away from home in the Champions League against a team in a good moment.
"It was an even first half, managed the game well, hit the bar. But apart from the one decisive action that we weren't good enough, we controlled the second half."
Felix striking the crossbar wasn't the only chance that the visitors found. They had 21 shots across the 90 minutes, including another dangerous chance for the Portuguese forward in the first half, but were unable find the back of the net.
"We had good attacking movements and balance. We got in good areas and showed strong personality for a team that is growing," added Potter when speaking to club media.
Chelsea will welcome the Bundesliga side to Stamford Bridge next month in the return leg. Despite the continuing poor form, Potter is convinced that his team are still well in the tie.
"We deserved a goal. It's half time, a tight game, but we looked forward to Stamford Bridge," he concluded.
Chelsea's form will be a concern to the boss, however, with just one win in their last nine games.
After one of the busiest January transfer windows in history, there remains the problem of team cohesion and despite there being steps forward, The Blues are still struggling to find the back of the net.
READ MORE: 'You don't know anything about anything' Chelsea boss Graham Potter hits back at 'angry' criticism ahead of Borussia Dortmund clash
Their attention will now turn back to the Premier League, with a favourable fixture at home against Southampton on the weekend.
After being pushed back to 10th place in the table following Liverpool's win against Everton on Monday, Potter will feel that this upcoming game is a must-win.