Graham Potter: I'm really looking forward to the weeks, months and years ahead at Chelsea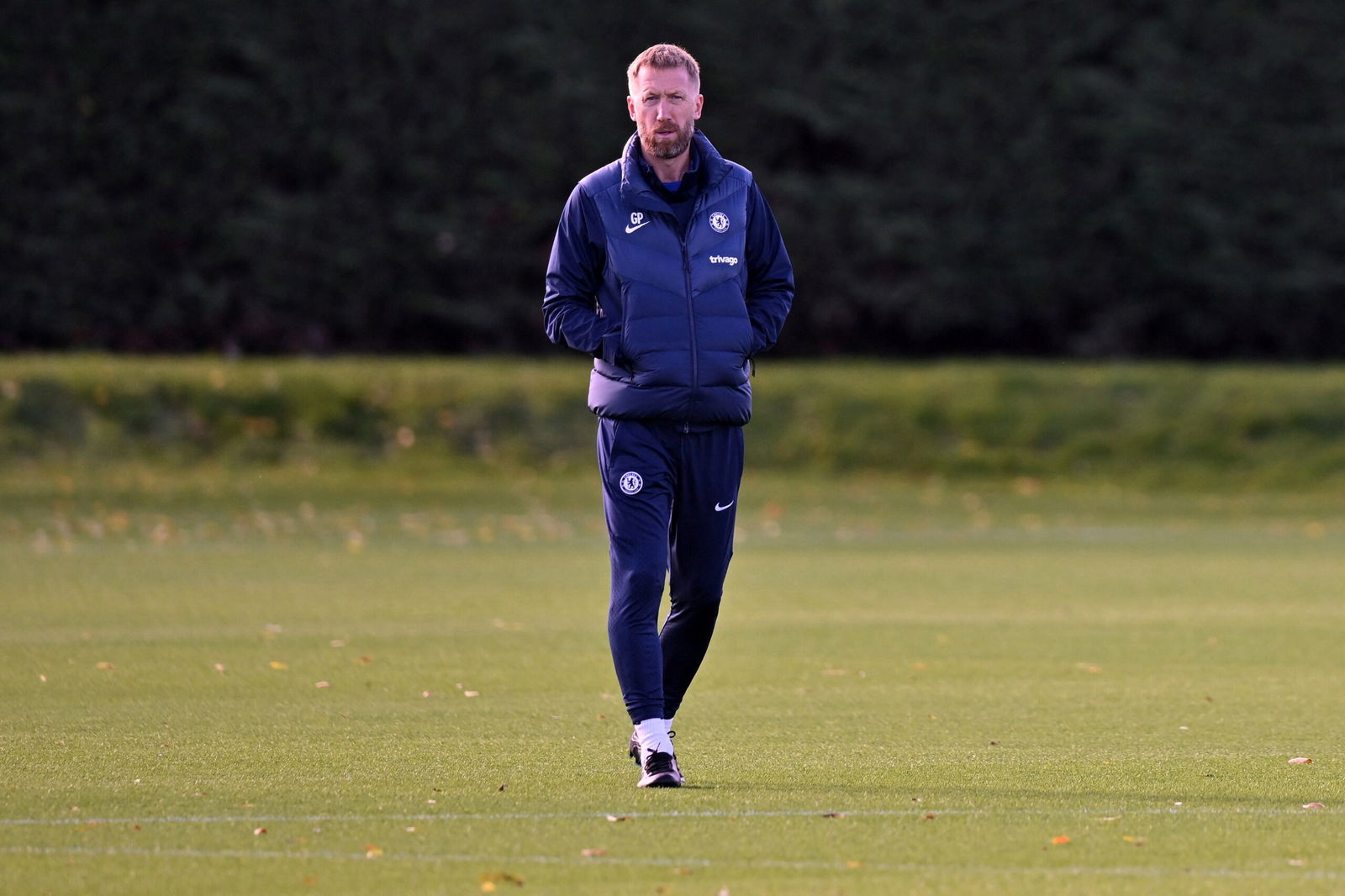 Graham Potter is fully focused on the long-term project at Chelsea after receiving the backing from the club's new owners during the World Cup break.
It's been a chaotic and intense period for the 47-year-old since his arrival in September. It started off well for Potter, a nine-game unbeaten streak began his tenure but now they are winless in five which has seen them slip down the Premier League table.
The World Cup break came at a good time for Chelsea to reset, recover and reflect on the opening part of the season.
Potter was also able to take some time away on holiday with his wife, Rachel, to the US before returning to Chelsea's Cobham training base.
On his holidays, he met up with co-owner Behdad Eghbali for talks and that left the Chelsea head coach even more confident of his position and the project in west London.
"I'm even more confident, even more aware of the support I have now than three months ago when I took the job. It's a credit to them and how they have communicated with me, it's been fantastic.
"We all know the pressure and demands at this club, but we have also got enough people who can see the perspective and where we are at to be able to say, 'This is where we are, how can we improve?"
Potter was handed a five-year contract and the project is well underway with positions being filled to give Chelsea the best foundation to kick on and succeed under Todd Boehly, Eghbali and Co.
The Chelsea boss is relishing the challenge at Stamford Bridge as they begin the journey of rebuilding for the future.
He added: "(I have) fantastic support. I'm really looking forward to the weeks and the months and the years ahead.
"We understand where we're at at the moment and we understand the challenges ahead but that's where we are in the journey at the moment."
Chelsea resume their Premier League campaign on Tuesday when AFC Bournemouth travel to Stamford Bridge.