Haaland transfer, Badiashile blow, Pochettino appointment, What Frank Lampard said ahead of Man City vs Chelsea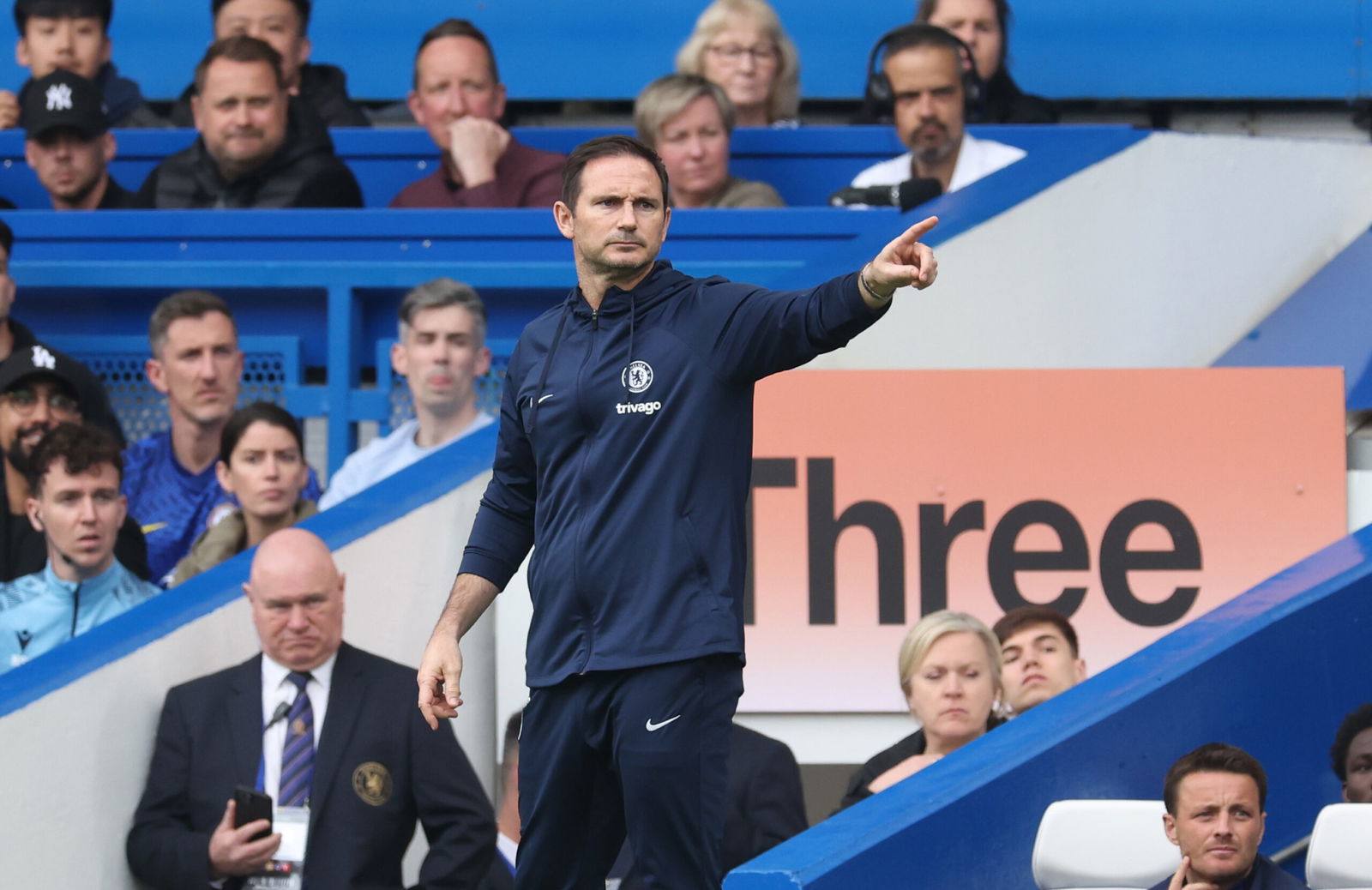 Frank Lampard addressed the media ahead of Chelsea's Premier League clash against Manchester City on Sunday at the Etihad Stadium.
Chelsea head north to Manchester for the first of two matches in the space of five days as the 2022/23 season concludes.
First up for Lampard's side, who are unbeaten in their last two matches following a run of six consecutive defeats, are Premier League champions-elect Manchester City, before then heading across to Old Trafford next Thursday to face Manchester United.
Man City can retain their Premier League crown with victory over the Blues, but it could be sealed prior to Sunday's encounter should Arsenal lose to Nottingham Forest.
Chelsea are hoping to delay the title party and extend their unbeaten run to three games as they look to finish the season, which has been extremely disappointing by their standards, on a more positive note.
In the reverse fixture, Riyad Mahrez's 63rd minute strike at Stamford Bridge at the beginning of January was enough for City to claim all three points.
Here is what Frank Lampard said ahead of Sunday's affair during his pre-match press conference.
---
Man City being the greatest ever team
"I don't know about the greatest, that's a hard debate. They are clearly a fantastic team, they have been for a while now. Huge credit for that consistency."
Giving Man City guard of honour pre-match if Premier League title is confirmed prior to game
"We could do. I'd have no problem."
Erling Haaland scoring same number of goals as Chelsea in Premier League
"It's a fantastic stat from him. I've got huge respect. I tried to bring him to Chelsea the last time I was here. His level at that time was very clear. Credit to him."
How to handle Erling Haaland
"You have to be at your best to try to negate what he does."
Getting back to the top of Premier League
"To compete in the Premier League you have to have big motivation, big standards, otherwise it's very difficult. No game plan ever works without intensity."
Didier Drogba to Erling Haaland comparisons
"I couldn't compare him to Didier as they are two different individuals. Didier had that impact over a long period of time. Haaland is more instant, a credit to him."
Man City being best team in the world
"I think they are the best team in the world. Is it good for English football? Yeah, why not. You have to push the standards… they have set the standards. You have to aspire to be that."
Returning to Chelsea – enjoyed it?
"I have enjoyed it. You always want to get results. When I came into this… the realistic answer is we are where we are in the league for a reason."
Special Erling Haaland
"I think he's special. I thought he'd adapt straight away."
Trying to sign Erling Haaland
"Whether he would've come here I don't know, but I was pushing big.
"What stage did it get to? From our point, I was pushing it. I'm not sure what the appetite was at the club. The competition was big because he was an outstanding player. The buyout clause was reasonable. I don't know how close it was."
Facing Man City
"Who knows how the game pans out. But at the same time, when you see them churning out these wins and performances, you have to expect the best version of Man City."
Team news
"Mason, Reece, Chilly, N'Golo, Cucurella not fit. Kouli has been training this week, but not really ready for a game like this. He's ahead of schedule to be fair. Benoit has injured himself in training, so will miss the game."
Reaction to Mauricio Pochettino's expected appointment and if he's spoken to 51-year-old
"Not if it's not official, no. No (I haven't spoken to him yet)."