James blow, Mount contract decision, Mudryk hint: What Graham Potter said ahead of Leicester City vs Chelsea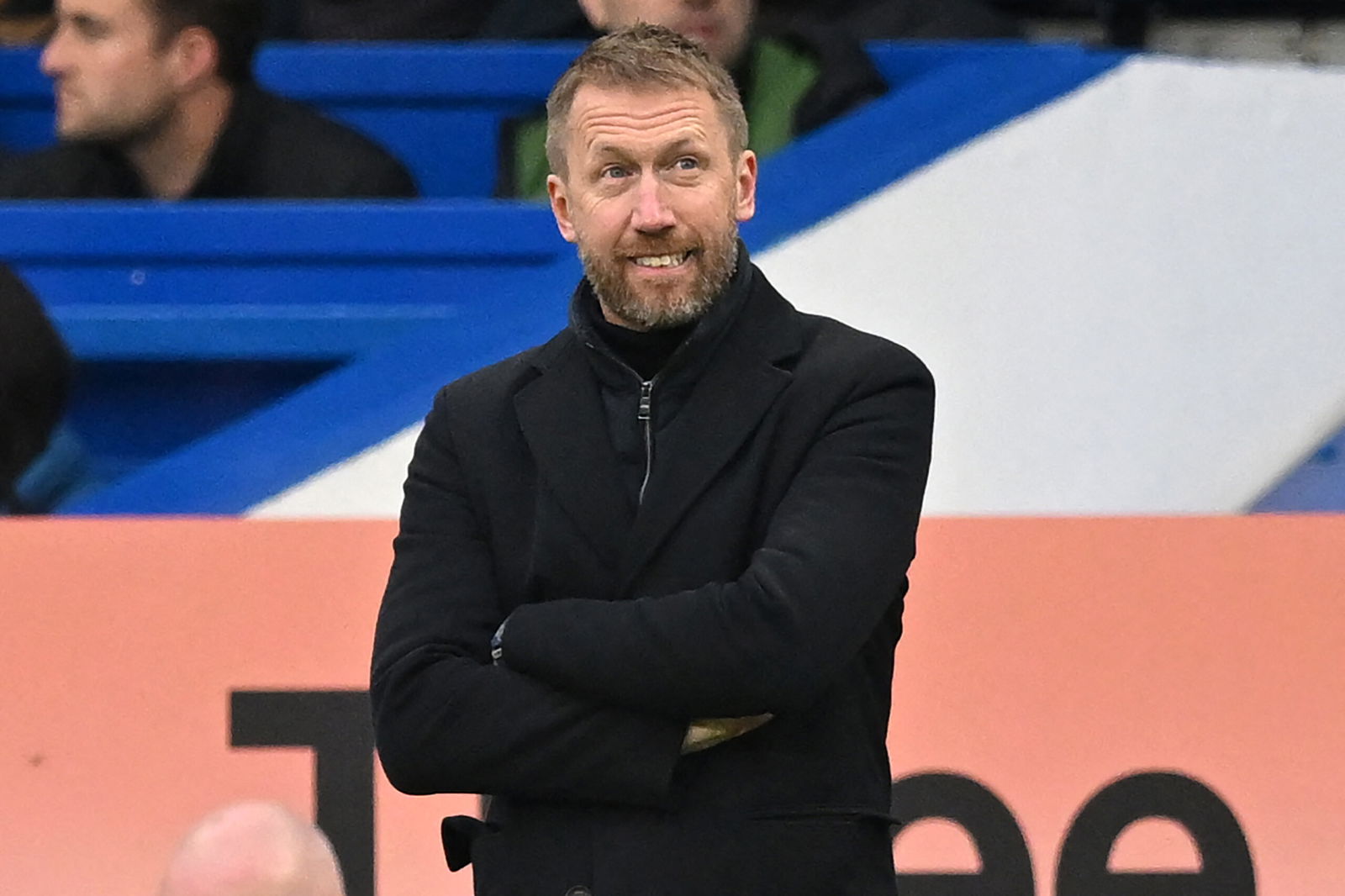 Graham Potter addressed the media ahead of Chelsea's Premier League clash against Leicester City on Saturday afternoon at the King Power Stadium.
Chelsea head to the Midlands to face Leicester following a run of back-to-back wins which has got Potter's side back on track after a dismal period since October 2022.
Wins over Leeds United in the Premier League and Borussia Dortmund in the Champions League have eased some of the pressure, which showed no sign of stopping, and Chelsea will be hoping to back it up this weekend with another victory to continue the good momentum.
Leicester vs Chelsea: Live stream, TV channel, kick-off time, team news and prediction
Leicester are on a bad run of form themselves after losing their last four in all competitions, three of which have come in the league. It's put their position in the top-flight in jeopardy with the Foxes just two points above the drop zone.
When the two sides met at Stamford Bridge earlier this season, Chelsea came out 2-1 victors thanks to a Raheem Sterling brace despite Conor Gallagher being shown a first-half red card.
Chelsea will be keen to complete the league double over Leicester to pile more pressure on head coach Brendan Rodgers, who is hoping to get a positive result against the Blues on Saturday afternoon.
"There's a recognition we're in a position nobody wants to be in," the Leicester boss said in his pre-match press conference. "We have the qualities to come through that. We do our talking on the pitch. We all know we need to win. That's something I've seen in the players, I've seen that focus. They didn't deserve to lose last week. Hopefully we can get a positive result this weekend."
Here's what the Chelsea head coach had to say in his pre-match press conference on Friday afternoon.
---
Team news
"Reece has been ill so hasn't trained today. He won't make the game tomorrow. Raheem has had a little feeling in his hamstring, tightness if anything, so he's looking doubtful. Aubameyang has a slight problem with his back and he's looking likely he will miss the game.
"(N'Golo Kante) won't be. He still needs more time to build up. We are aiming maybe for Everton. Unfortunately, not for tomorrow.
"At the moment, (Mason Mount) is suffering with a slight injury so he probably needs a little bit more time until he is available properly."
Keeping players happy who aren't playing
"Well, you just have to do the maths. Only eleven can play and we've got more than eleven, so inevitably, they're not going to be happy. There is no point in denying that. That isn't to say they've not been really professional and supportive of the team. There are always injuries and things that happen.
"You look at the situation with Marc Cucurella, for example. He wasn't in the squad but came in against Dortmund and played a really good game and contributed to us winning. The players know that they have to be ready. That is how football works. They have to be ready, keep fighting, and make sure when the chance comes they are ready to play."
Mykhailo Mudryk chance
"He's a player we believe in a lot. He's adapting. When he arrived, he was at the start of a pre-season campaign really. To come in and hit the Premier League running, it's not easy to do.
"Day by day and week by week, he's getting stronger. He will be in the squad tomorrow and there is a chance he can play."
Squad more suited to a back three
"The two games we've had different back threes. We've played that at times. At the moment it suits us quite well and is working."
Scoring more goals to bring more confidence
"Goals and wins bring confidence. That sounds obvious, it is, but it's how you get them. I'm not going to complain how they come because results have been difficult. The best way is to play well, attack well, do the things you want to do and they result in you creating chances, scoring goals, and winning. That's the best thing. It takes a bit of time. But in the meantime, if we get lucky, I'm happy with that as well."
Mateo Kovacic importance
"He's a fantastic guy, I really like him. He is determined, has character, courage, and is prepared to take the ball in tight situations.
"What he's achieved in his career with his national team and here at Chelsea, he is an important player for us."
Leicester City
"It's always an opportunity to win. We have to play well. Leicester's results have been worse than their performances. They have been a bit unfortunate, suffering from not the best of starts in terms of results. They've rallied on and have some really good players. I have huge respect for what Brendan has done there and he is a top coach and top person. It'll be a tough game."
Supporters' support
"The supporters have been really fair, want the team to do well. Results we haven't done well. You understand the criticism. It's hard to get behind when the results aren't there. It's our job to get results."
Marc Cucurella
"It got a little tricky. Trying to shield him and wait for the right time to put him in. I know how good he is and his quality. I thought it was a good opportunity (Dortmund game in Badiashile's absence) to show his quality and delighted he did."
Mason Mount's future and contract talks
"Ultimately, it's between the club and Mason. I've spoken to him numerous times about his situation, football and life generally.
"My feelings for Mason are clear. He's a fantastic person, firstly, but sometimes these things happen, they are just complicated. It's best that I speak little about it and let them get on with and decide what's right for both parties.
"Yeah (I want him to stay), but I'm not naive. I know it's an important time for him and an important contract. These things have to be right for him and his family and it's important that he makes a decision on that basis."
Romelu Lukaku future
"That's nothing for me to think about at the moment. He is there and playing. I think those discussions and conversations will be made at the end of the season."