Jorginho reveals key Todd Boehly & Graham Potter reason why he left Chelsea for Arsenal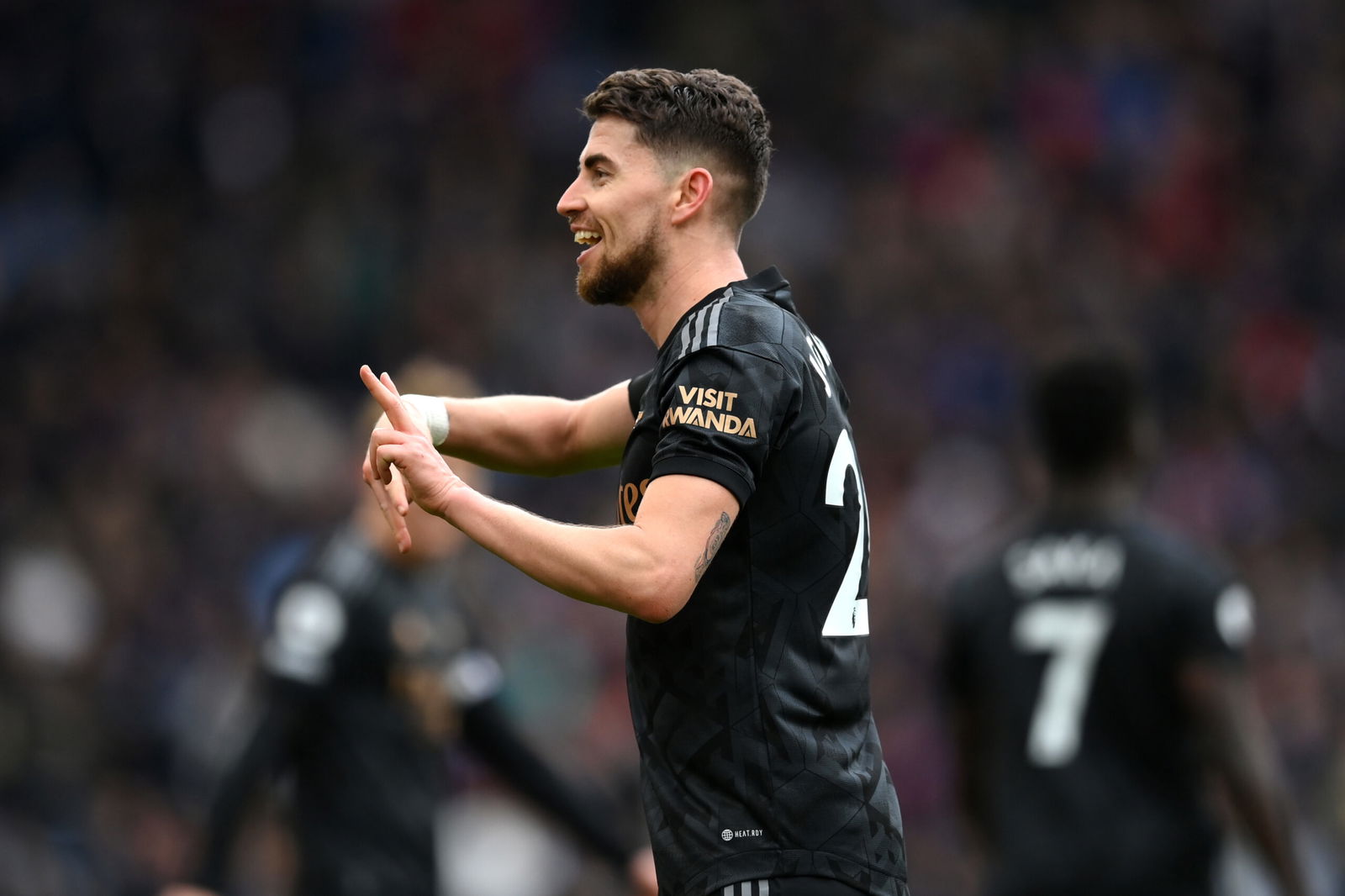 Jorginho has explained why he needed to leave Chelsea to progress his career after joining Arsenal last month.
The 31-year-old joined Chelsea's London rivals on deadline day in a £12 million, which came as a surprise with a deal swiftly wrapped up in the final hours of the January transfer window.
Jorginho left after four-and-a-half years at Chelsea. His contract was due to expire this summer and it wasn't likely that the Todd Boehly-Clearlake Capital ownership would extend his current deal, with the focus on trying to tie down N'Golo Kante and Mason Mount.
His departure saw Chelsea smash the British transfer record for Enzo Fernandez from Benfica.
Jorginho has played three games for Arsenal under Mikel Arteta and was a pivotal part in their 4-2 win over Aston Villa last weekend. With the game level at 2-2, the ball came across the midfielder on the edge of the box and he sliced his goalwards into the top corner; it ricocheted off the bar and bounced back off of Emi Martinez to put the Gunners ahead, giving them a huge boost to their Premier League title chances.
Arteta was a huge reason why Jorginho swapped west for north London. He told www.arsenal.com when joining Arsenal: "He was a big influence because I know that he tried a few times to get me before and it didn't happen due to other reasons, not because of my wishes. So of course, he had a big influence.
"I'm very excited for this new challenge, and I just can't wait to be on the pitch to be honest! Everything has happened so fast. I was a bit surprised, but I took the opportunity of this amazing challenge."
Chelsea haven't been successful since Jorginho's departure, they haven't been since October, winning just two of their last 17 games. Pressure is piling on Graham Potter who was appointed last September to lead the new owners' project.
Despite the dismal form, the 47-year-old has been backed by Boehly-Clearlake to remain in charge after getting a five-year-deal.
Now Jorginho has opened up on the key reason for wanting to leave Chelsea. He was told he was no longer part of the plans at Stamford Bridge, leaving him no choice but to seek for a new destination.
Speaking to DAZN, the Italy international revealed: "It's (Mikel Arteta) one of the reasons, surely.
"He called me and it was all very quick, we made the deal in less than 48 hours. I had spoken to Chelsea and I knew I was no longer part of their plans. I wanted to progress in my career and the Arsenal project suits me.
"It's a young team that plays good football and fits my characteristics. I considered every scenario and made the decision. Sometimes you must accept when you are out of a project and that things come to an end."
---
READ MORE: Graham Potter explains why he isn't the problem at Chelsea despite dismal form
READ MORE: Inside the Chelsea dressing room room as Blues slammed for 'not being good enough'