Kai Havertz calls for support ahead of Real Madrid tie as Chelsea eye confidence lift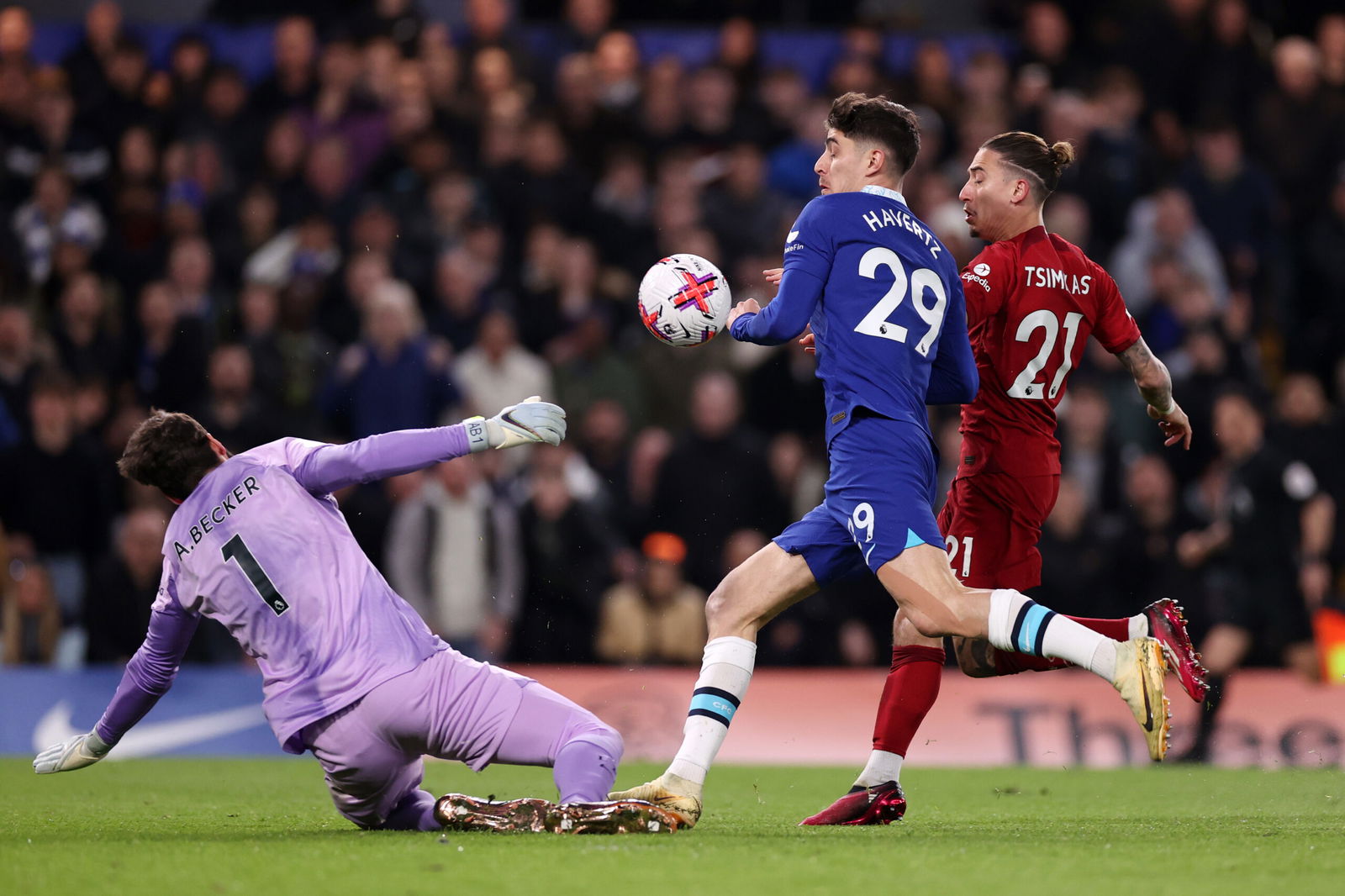 Following Chelsea's draw against Liverpool, Kai Havertz called for support from fans ahead of their upcoming Champions League tie against Real Madrid.
The Blues were held to a stalemate against Jurgen Klopp's side in the Premier League on Tuesday night at Stamford Bridge.
There were plenty of opportunities for Chelsea to take all three points and they also had two goals disallowed in the contest.
READ MORE: The Chelsea player ratings vs Liverpool: Kante and Fofana star on return as Havertz struggles in front of goal
Havertz, who had his goal chalked off in the second half by VAR following a handball, squandered some big chances and failed to be the man that could have guided the west London side to victory.
The German forward was questioned by Sky Sports after the full-time whistle on the Blues' wastefulness and whether it cost them, he said: "I think so, especially in the first half. We had loads of chances, me included.
"In the moment, especially after the loss, we missed a bit of confidence. Doesn't make it easier in front of goal. It is our job to score. Now we have to prepare for the weekend and keep pushing."
Goals have been a problem for Chelsea all season, with them scoring just 29 goals in 29 Premier League games, it needs to be fixed if they want to pick up consistent points.
With the sacking of Graham Potter occurring on Sunday, a new manager coming in will have to consider how they can bolster the attack and get the forwards firing again.
Whether or not the new manager – Julian Nagelsmann and Luis Enrique both heavily linked – will be in before Real Madrid next Wednesday remains unclear.
Havertz has called for everyone to stick together with the Champions League still to play for despite the poor Premier League form.
He added: "Still, there are nine games to play in the league. Chelsea doesn't deserve to be 11th. It's simply not nice to be there, but we have to stick together, for the fans it's not nice.
"But we are also in the quarter-final of the Champions League and we have to get as much confidence as possible in the upcoming game.
"As players on the pitch we need the fans as well. We are in the last eight of the best teams in Europe. It's not nice but we have to stick together."
It's been a difficult 48 hours or so for Chelsea, the staff and squad following Potter's exit.
Havertz, 23, touched on the departure of Potter, adding: "It's tough. As expected always when a manager leaves, it's not easy because it's our job to win games. At the end, when a manager gets the sack we are all the same and we have to take responsibility for that. Now we have to accept how it is, be professional, and accept the situation.
"First of all, I have to respect the coaching staff when their manager got the sack. The whole club has to respect the guys. It's not our job to think about who is coming, the owners have to do that. We have to do the talking on the pitch.
"We have to take responsibility for what's going on. We are the faces out there. We are all very frustrated to see Graham go, but have to accept the situation."