Koulibaly blow, Stamford Bridge return, Enzo contract: What Frank Lampard said ahead of Chelsea vs Brighton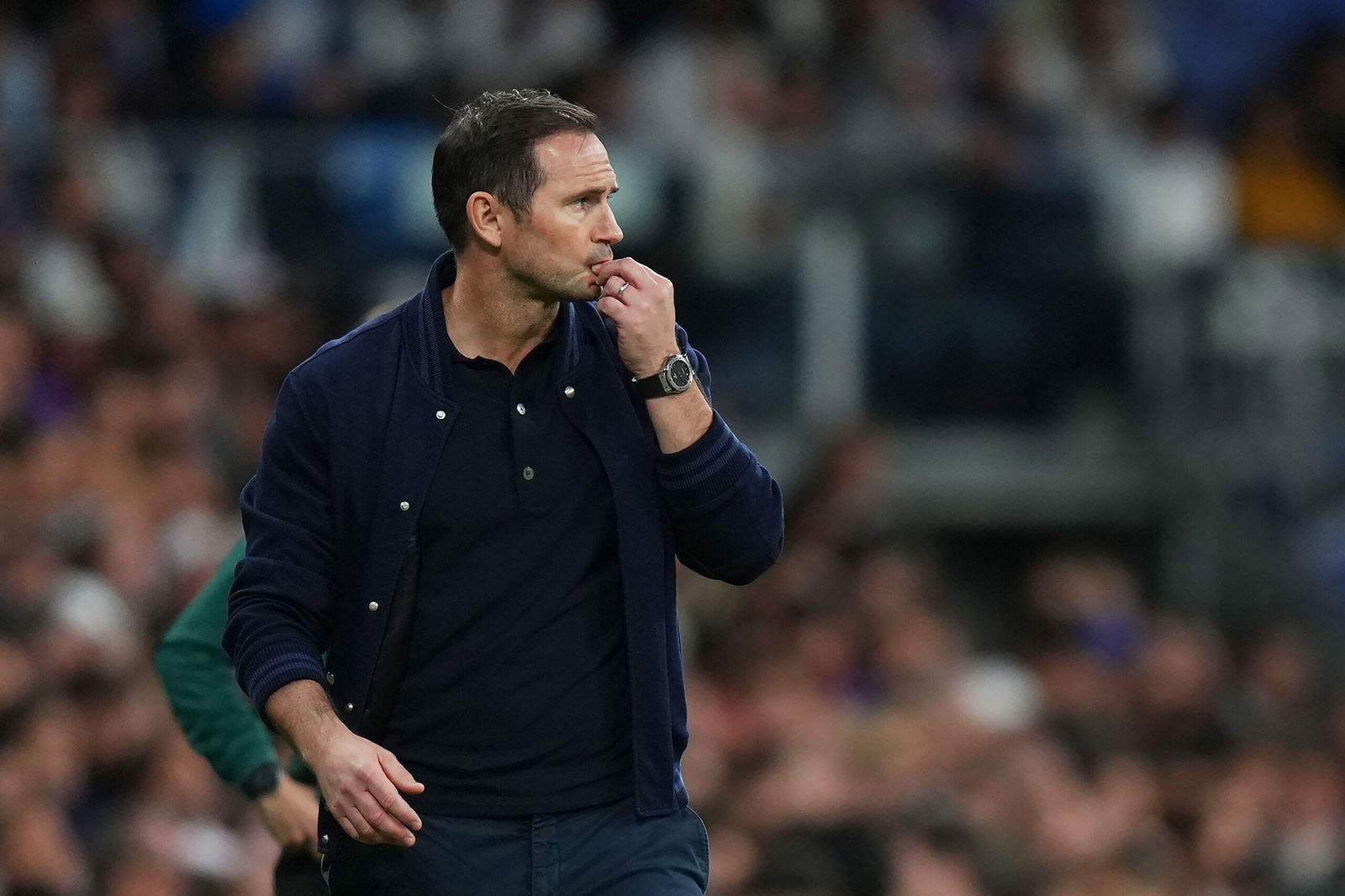 Frank Lampard addressed the media ahead of Chelsea's Premier League clash against Brighton & Hove Albion on Saturday afternoon.
The 44-year-old is hoping to get his first win in charge since taking over as caretaker boss last week following the departure of Graham Potter.
Lampard has overseen two games and Chelsea have been defeated in both, losing 1-0 to Wolves and 2-0 to Real Madrid in the Champions League on Wednesday night.
Chelsea currently sit 11th in the Premier League with eight games to go and hopes of any European qualification for next season continue to look increasingly unlikely.
They face a Brighton side who come into the game off the back of a controversial 2-1 defeat to Spurs. However, Roberto De Zerbi's side could clinch the league double over Chelsea having won the reverse fixture in October 4-1 down on the south coast.
Here is what Frank Lampard said ahead of Brighton's trip to the capital for the league encounter.
---
Kalidou Koulibaly's availability
"No, he won't be available for either game (vs Brighton and Real Madrid). Hamstring injury. Matter of weeks rather than days."
Lack of goals
"I understood it before I came, trying to address it is our job."
Keeping focused during tough period
"It's important that the lads are focused in this period. It's important as a Chelsea player you understand the expectations and I see a desire to do that."
Enzo Fernandez's reported contract extension
"I can't confirm that because I don't know. From working with him, he's been a standout player in attitude and quality. He's a fantastic player for this club."
Overcoming difficult period
"The only way to solve it is through hard work and focus."
Chelsea's model and path compared to Brighton & Arsenal
"Brighton is a fantastic model, you can see good progression. Chelsea's path is different one. Been successful for a long time, a club where there is different transitions: ownership, players that have left, players for future.
"Models everywhere, the work Arsenal have done and everyone was judging them – owner and manager. You have to understand when you're in a project, there are moments you have to dig. I don't think it's important for us to focus on opinion."
Process
"We have to understand when you're in a process, there will be moments where you have to dig in. We are where we are, but at the same time you work towards a standard. We want to get there."
Brighton & Roberto De Zerbi
"Really good. Certain style and identity. Worked with Graham (Potter) there before, then he's taken it on with his touches and stability. Really good team offensively and defensively. Very, very tough match. We'll have to physically compete."
Stamford Bridge return
"I'm delighted to be back. Never falls short the honour. I'm happy to be back. Overriding focus is on the job and to get the win."
Chance for Pierre-Emerick Aubameyang between now and end of the season to help Chelsea with his goals record
"We'll see. I don't want to go position specific. The players have to feel when they train and turn up, prepare and competitive nature to get a place, it has to be high in every position. You have to show you're worthy of a place."
Owners
"They are ambitious. They have clear vision of where we want to get to. I'm impressed with the strong intentions and involvement. Things have to be aligned from top to bottom. I've been very impressed.
"There has to be a understanding that this is a long term project and idea. There may be difficult steps and that's important that we work really hard to get into the right direction."
N'Golo Kante
"One of the best. I know the positives of having him and negatives of not (having him). His impact is clear. Off the back of an injury, we have to manage him. When you have him fit, he's one of the best midfielders in the world."
Chances for fringe players vs Brighton
"Firstly, I want to win football matches, we are Chelsea. It's what's expected. Secondly, I want to be part of the process where players get an opportunity. Tomorrow will be an opportunity for some players who didn't play in the Champions League or last weekend."