"The only thing I will say" – Lampard delivers verdict on Enzo's reported Chelsea contract extension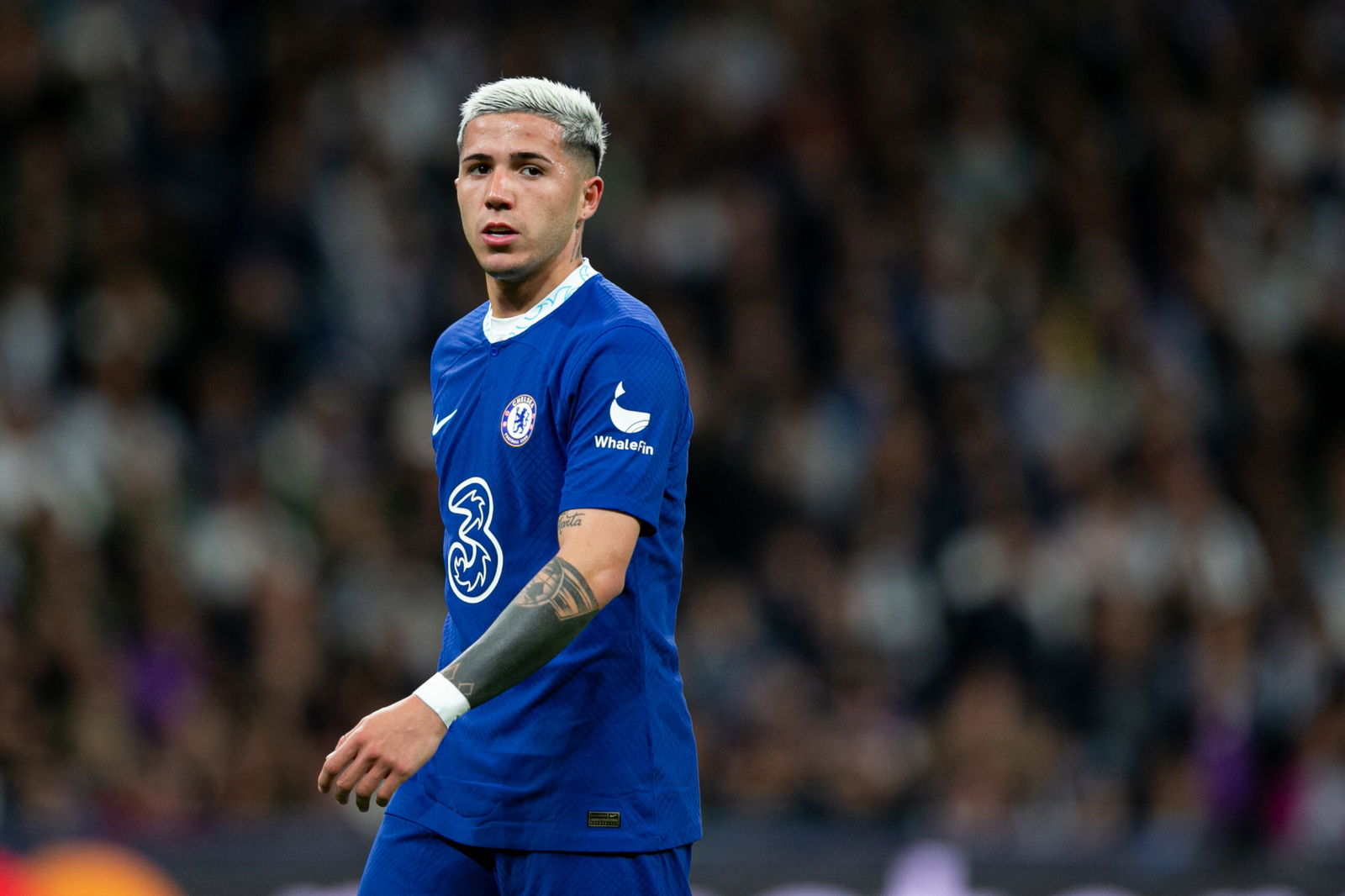 Frank Lampard was unable to comment on Enzo Fernandez reportedly having his Chelsea contract extended by a further year until 2032.
The 22-year-old signed for Chelsea during the January transfer window from Benfica for a club-record £106.8 million fee.
Since his arrival, Fernandez has already been a huge success in Chelsea's midfield. He has earned praise from former head coach Graham Potter and now Frank Lampard, who is taking charge of the team on a caretaker basis until the end of the season.
After signing a contract until 2031 less than three months ago, it was reported by Cesar Luis Merlo after Chelsea's 2-0 defeat to Real Madrid in the Champions League on Wednesday night that the Argentina international had the option in his current deal activated to extend by another year to 2032.
No official confirmation has been given by Chelsea and Lampard was also not able to comment on the Argentine's contract situation at Stamford Bridge.
He told reporters: "I can't confirm that because I don't know. I've got enough on my plate to analyse everyone's contracts at the club."
Despite Lampard not being able to confirm or deny Fernandez's reported contract extension the 44-year-old lauded the World Cup winning midfielder for his impact he's had since making the switch from Portugal to England.
Lampard added: "The only thing I will say is from working with Enzo, he has been a standout character and player for me in this last week in terms of attitude and quality.
"Even though he's only been here a short time, he's fantastic for the club, for this club going forward and exactly the kind of profile, type of player we're talking about. He needs to be given time to settle as well."
Lampard's full focus remains on trying to finish the season strongly with Chelsea, starting against Brighton & Hove Albion as he eyes his first win since returning to Stamford Bridge.
He will head back to west London for the first time on Saturday afternoon, when Brighton visit the capital following back-to-back away defeats, a moment he is relishing.
"I'm delighted to be back," admitted Lampard. "It never falls short for me, the honour of being manager, head coach in whatever capacity. I've done it before for a season and a half and pretty much loved every minute of it. I'm happy to be back.
"My overriding feeling is, I've performed at Stamford Bridge in one way or another for a long time over the years, my overriding feeling is a focus on the job and trying to get wins.
"I appreciate being back but I'll have my serious face on."