Why Chelsea found it 'difficult' to adapt to Graham Potter after Thomas Tuchel sacking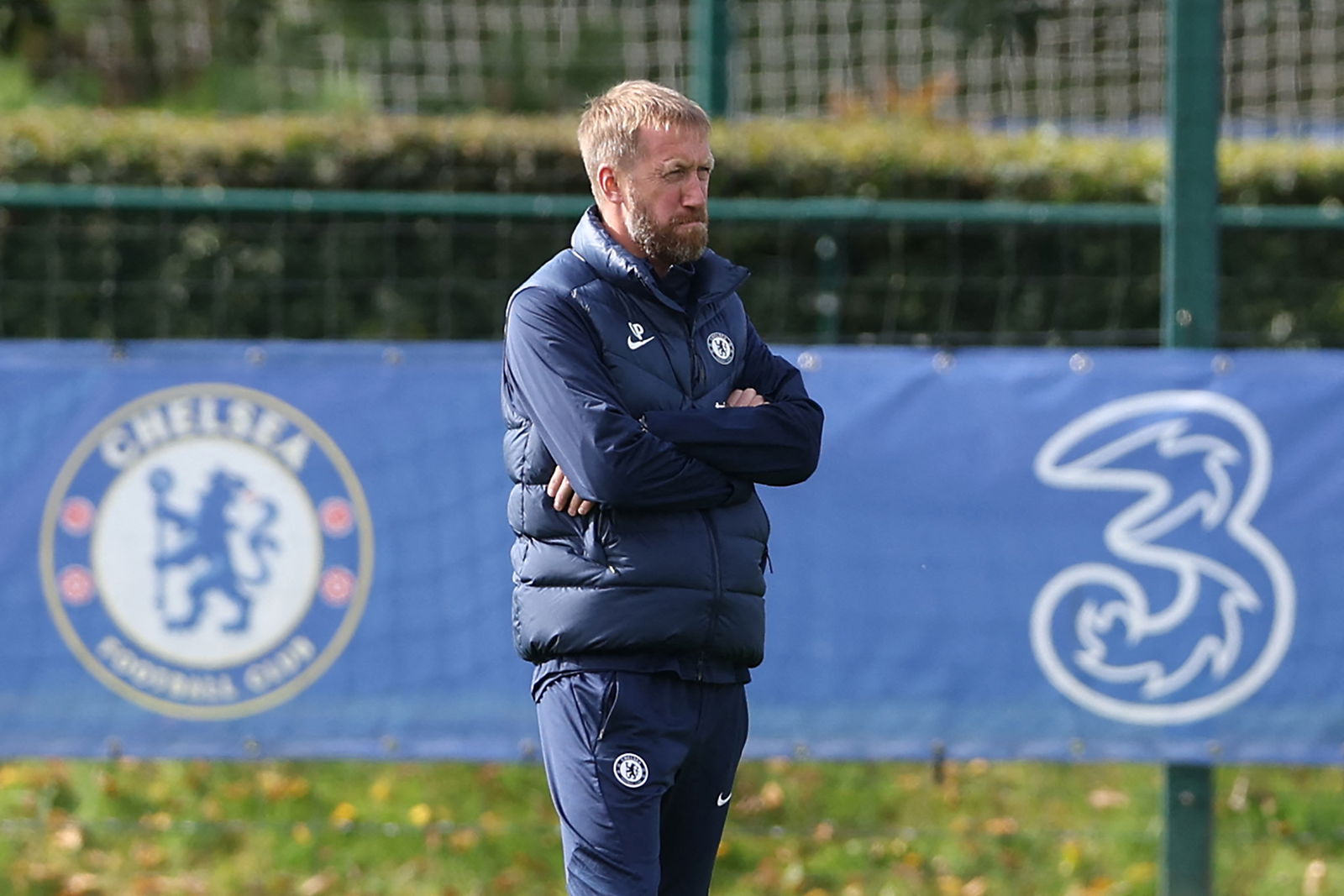 Marc Cucurella has offered insight into why Chelsea have struggled to adapt to Graham Potter's ideas and playing style following his arrival from Brighton & Hove Albion back in September.
Potter was appointed as Thomas Tuchel's successor in September to become the club's new head coach and lead them forward under the new ownership who completed their takeover at the end of May.
It's been a mixed set of results for Chelsea, who thrived in the early days of Potter's tenure at Stamford Bridge. But in October and November they started to struggle prior to the World Cup break.
Chelsea have not won any of their last five league games, losing the previous three, seeing them fall down to eighth place in the Premier League.
They return on December 27 when they face AFC Bournemouth at Stamford Bridge in their first Premier League game back, which the Blues will be keen to get off to a winning start.
Cucurella, who worked with Potter at Brighton before moving to Chelsea this summer, has explained why they faced difficulty adapting to the 47-year-old and put it down to the sheer number of games being played.
"After he arrived, it was difficult training because there are a lot of games," the 24-year-old told The Sun.
"These weeks gave us time for training to prepare for the second half of the season. It is good training together because you understand the players and your team-mates' movements.
"All the changes are difficult. We have a lot of players to come with a new manager, not a lot of training time because we play a lot of games.
"We need to know his ideas and then play together — these weeks have been very good for us."
Cucurella is confident Chelsea can turn their form around and is excited to show the Premier League what they can achieve under Potter following the time off they've had during the World Cup break.
He added: "We have big players to do his ideas. I was really happy at Brighton with him and now he has come here and I think it is good for me and the rest of the team. He is a good coach because his idea of football is attacking.
"All of it is a process. The first season with Graham in Brighton the results were not good, they stayed down in the table.
"They continued with the same ideas, working, working and working. Then, last season and this season they played really good with the same ideas.
"We need to work and understand his ideas and the results will arrive.
"It is difficult because it is a new coach with different ideas and it is difficult to change without the time to train.
"This part of the season we have time, we meet more and know the ideas of the coach. This second part of the season, I am excited for."