Noni Madueke sends Graham Potter message amid 'special' Eden Hazard Chelsea admission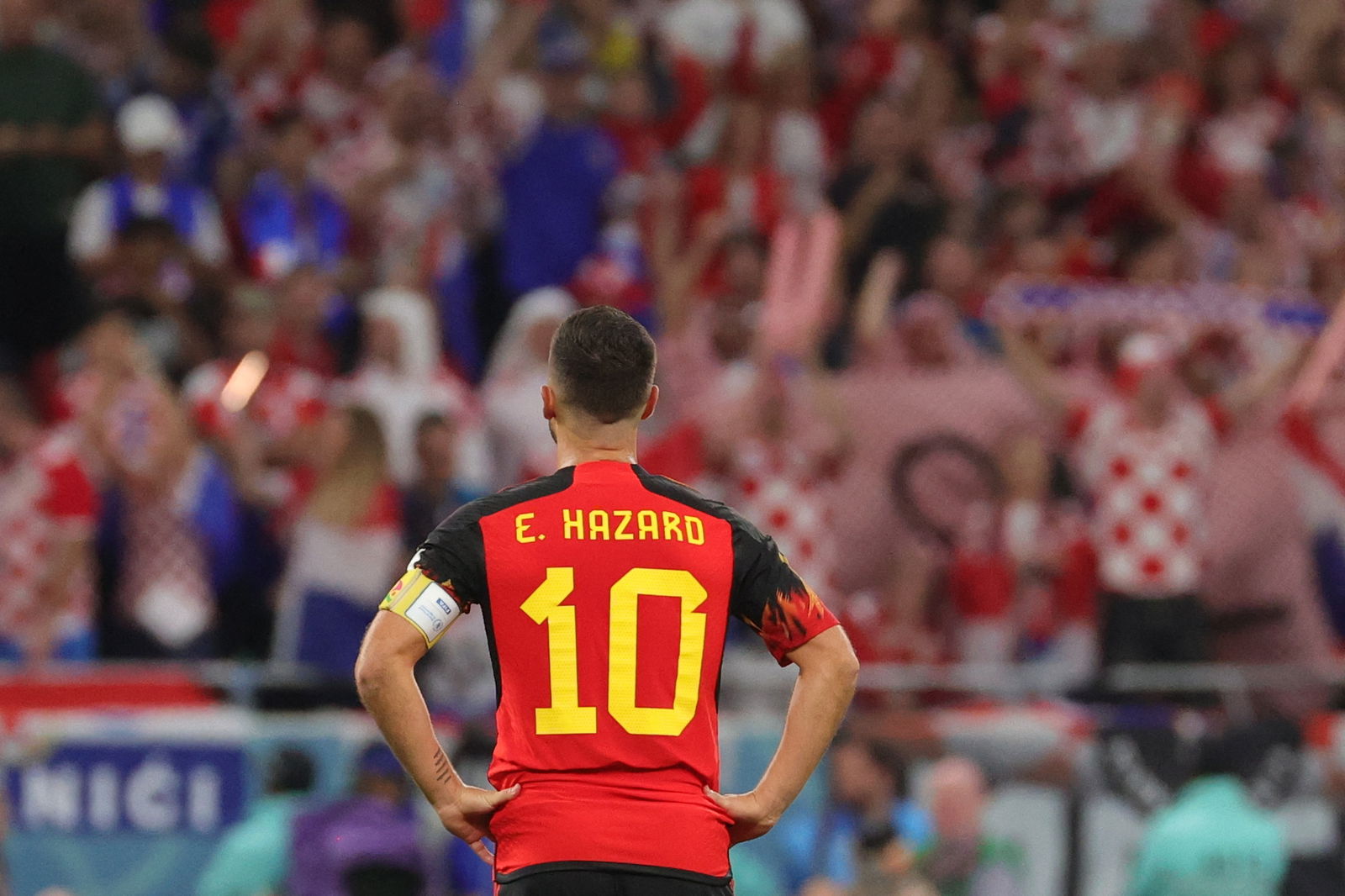 Noni Madueke is looking to emulate what Eden Hazard did during his seven-year stay at Chelsea.
Hazard's time at Chelsea was a special one, for a special type of player. He was an individual who could come up with a moment of brilliant out of nowhere to win the game for Chelsea.
The Belgian's time at Stamford Bridge will always be remembered fondly prior to his dream switch to Real Madrid in 2019, which hasn't worked out the way he hoped due to his injury problems in Spain.
Hazard's statistics for Chelsea were incredible. In 352 appearances in all competitions, the now 32-year-old scored 110 goals and provided 92 assists, helping the Blues win two Premier League titles, two Europa League's, as well as the FA Cup and Carabao Cup both on one occasion.
Chelsea haven't quite seen anyone take on the role of filling the void Hazard left almost four summers ago, however they did bring in Madueke from PSV Eindhoven for around £30 million who has looked up to the Belgian.
"I'd probably have to say Eden Hazard," said Madueke upon his Chelsea arrival on his favourite ex-Blue. "Just get you off your seat type of player, so exciting in terms of the flair and being able to take people off their seats, and create.
"There's definitely similarities, but I hope to be as good as him one day."
Madueke made his Chelsea debut during the 0-0 draw against Fulham on last Friday and showed glimpses of what he can offer the side and head coach Graham Potter in the long-term in the capital.
The 20-year-old is hoping to become as good as Hazard was at Chelsea, who he believes had that 'something special', however wants to be unique.
"Growing up, it was all about attractive football for me," Madueke told the club's 5th Stand App. "Eden Hazard, man. What a baller. I loved players like him, that had that something special.
"I try to watch top players like Hazard, take bits and bobs off all of them. But at the end of the day, you mould into your own unique person, and I'm Noni Madueke."
Madueke has one goal at Chelsea: to win trophies, just like Hazard did at Stamford Bridge. He concluded: "I'm very confident in my own ability and hopefully my goals and assists can contribute to team wins, because I wanna win. I want to win trophies. I want to win big matches, the lot. We are Chelsea."
Potter will be hoping Madueke is successful at Chelsea, like Hazard, but actions speak louder than words and time will tell for the young Englishman.