Potter laughs off 'crisis meeting' as Chelsea boss accepts criticism from 'upset & angry' fans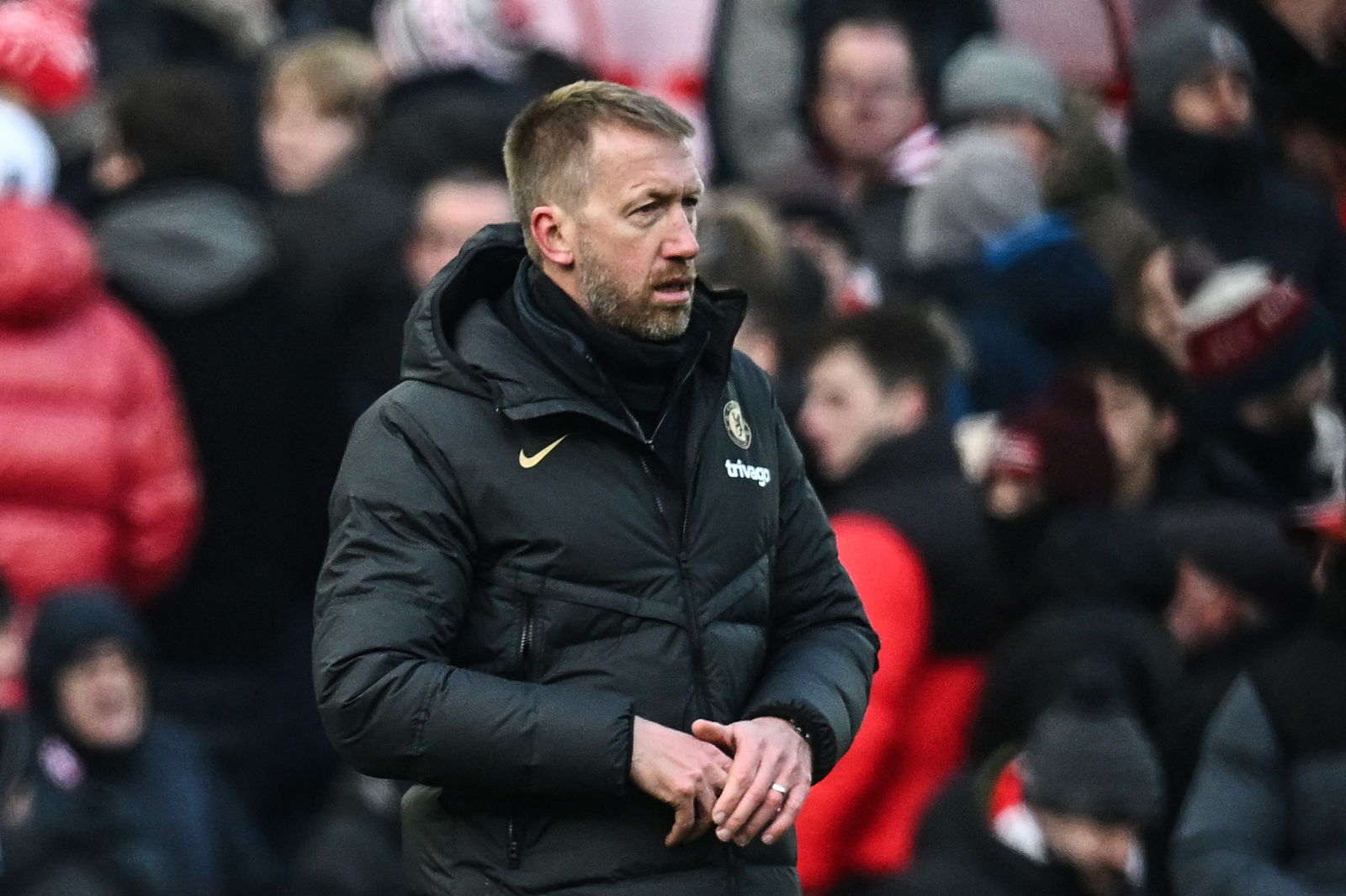 Graham Potter jokingly apologised to reporters for turning up late to his press conference on Friday afternoon after stating he was in a 'crisis meeting'.
The 47-year-old addressed the media ahead of Chelsea's Premier League clash against Tottenham Hotspur on Sunday afternoon in north London.
Chelsea are under pressure from supporters to start winning after a run of five without victory in all competitions, with the latest being a 1-0 defeat to bottom-of-the-table Southampton last weekend at Stamford Bridge, which saw the team booed off by the home crowd.
Potter handed the team two days off, which he confirmed were already scheduled, following the loss before returning to their Cobham training complex on Tuesday to begin preparations for Spurs.
It was reported that a crisis talks were held on Tuesday with Potter and his staff at Cobham to address the club's form and how they can make progress moving forward.
Chelsea have had a "good week's training", Potter revealed, as he previewed the London derby when he fronted the media on Friday afternoon.
At his usual slot of 1.30pm, the 47-year-old was late and he spun his late arrival with a joke at reporters, saying: "Sorry I'm late guys, I've just come out of a crisis meeting!"
"How was it?" one reporter responded. Potter replied: "Well, I'm still here!"
It wasn't a man who looked under pressure from the owners, who are frustrated but still firmly behind Potter as they eye a turnaround in their form.
"I've spoken to them. Same as it's always been," revealed Potter. "I've been under pressure here for four months. That continues. They've been great. They see where we're at, but also frustrated. We have to do better."
Potter will accept any criticism, anger and frustrations that are hurled his way after the dismal run of form which sees Chelsea in 10th and in danger of missing out on Champions League football next season.
He added: "Supporters, rightly so, are upset because we lose at home to Southampton. Supporters care, when they are upset they make their frustrations known.
"When you lose to bottom of the league and you're Chelsea, it's completely okay (to be criticised). Results haven't been good enough, 1-0 defeat to Southampton isn't good enough, you are entitled to be angry.
"How do you analyse the situation, the season, are the factors that bring us to this point? You have to consider that as well. Results haven't been good enough. Entitled to be angry. There are also thing that are a contributing factor to that result as well."
In a final message to supporters after wanting a "strong performance and three points" against Spurs, Potter left his and the team's response to action on the pitch instead of words.
The Chelsea head coach concluded: "I wouldn't say anything. I'm not here to convince them. My actions and the team have to convince them. We've got to win football matches. There's nothing I can say."
---
READ MORE: "Worst pre-season they've had" – Potter reveals Chelsea players' verdict on unorganised US tour
READ MORE: Updates on James, Azpilicueta, Kante, Pulisic, Aubameyang as Potter confirms Chelsea team news to face Spurs