Reason why Mauricio Pochettino's Chelsea head coach appointment is being delayed revealed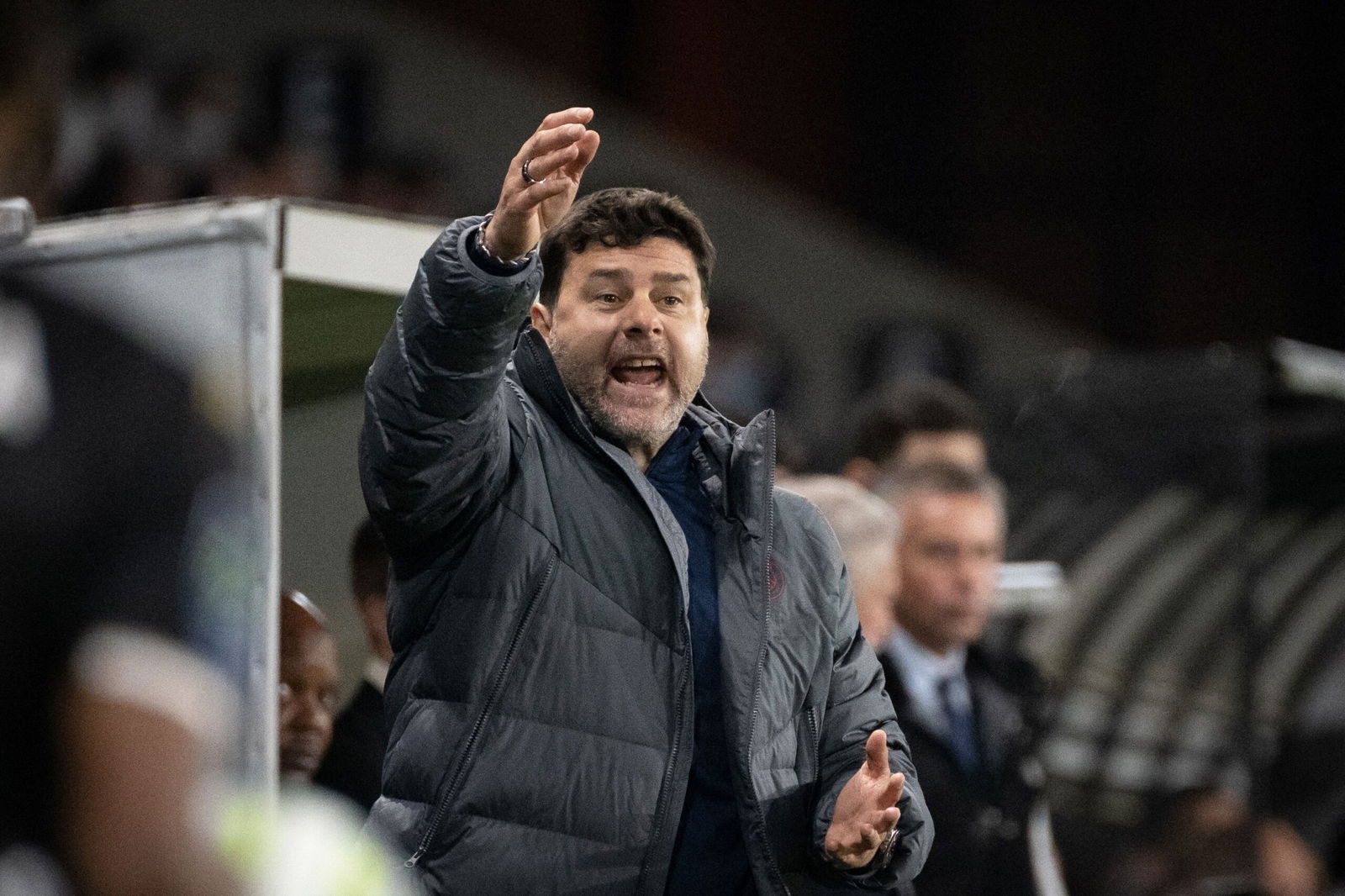 One of the reasons why Chelsea are yet to confirm the appointment of Mauricio Pochettino as the club's next head coach have been revealed.
The 51-year-old is in line to succeed Graham Potter at Chelsea following progressive talks after a 'thorough and exhaustive' search, led by co-sporting directors Paul Winstanley and Laurence Stewart, to find the club's next permanent boss.
Pochettino won't take over until the summer ahead of the 2023/24 season, leaving the final four games to Frank Lampard who was put in caretaker charge last month until the end of the season.
After an offer was put on the table, as reported by the Daily Telegraph, talks were taking place over the final details of Pochettino's appointment, which will see him bring several staff members to add to his Stamford Bridge backroom team.
It appears there is no rush to confirm the arrival of the Argentine due to the current campaign still going on, but football intermediary Paul O Keefe has reported one of the reasons for the hold up and why no agreement has yet been reached.
It's claimed that it is 'just some contractual fine details on image rights' which are still yet to be agreed. However, it is expected that negotiations 'will conclude soon'.
David Ornstein reported this week that Chelsea were hoping to conclude their search in the next week or so, so a decision and final outcome are imminent.
Pochettino has a big job on his hands this summer to overhaul the bloated squad. Chelsea will return for pre-season in early July, it has been reported, ahead of their tour of the United States.
Chelsea are due to face Wrexham, Brighton & Hove Albion, Newcastle United, Fulham and Borussia Dortmund in America ahead of the 2023/24 Premier League campaign getting underway in mid August.
The Todd Boehly-Clearlake Capital ownership appeased fans ahead of the imminent appointment after making the decision to freeze general admission season tickets for next season having had a disappointing season.
A club statement following the announcement read: "This season has not produced the results that any of us want. We know what we are working towards, but equally we know that will require hard work, determination and commitment. We all want to see Chelsea back where we belong and to share many more winning moments together at Stamford Bridge."
In an email to supporters, it added: "Next season promises to be an exciting one as our Board continue to invest for the future – shaping a new era for Chelsea. Throughout this season we have made progress, welcoming new signings to the club and announcing our Fan Advisory Board, ensuring you have more opportunities to make your voice heard.
"However, there is work to do. We're not satisfied with our results on the pitch and know they fall short of your expectations. We look ahead to next season with an unwavering commitment on creating a winning team, both on and off the pitch."