Shakhtar Donestk confirm Chelsea friendly after Mykhailo Mudryk transfer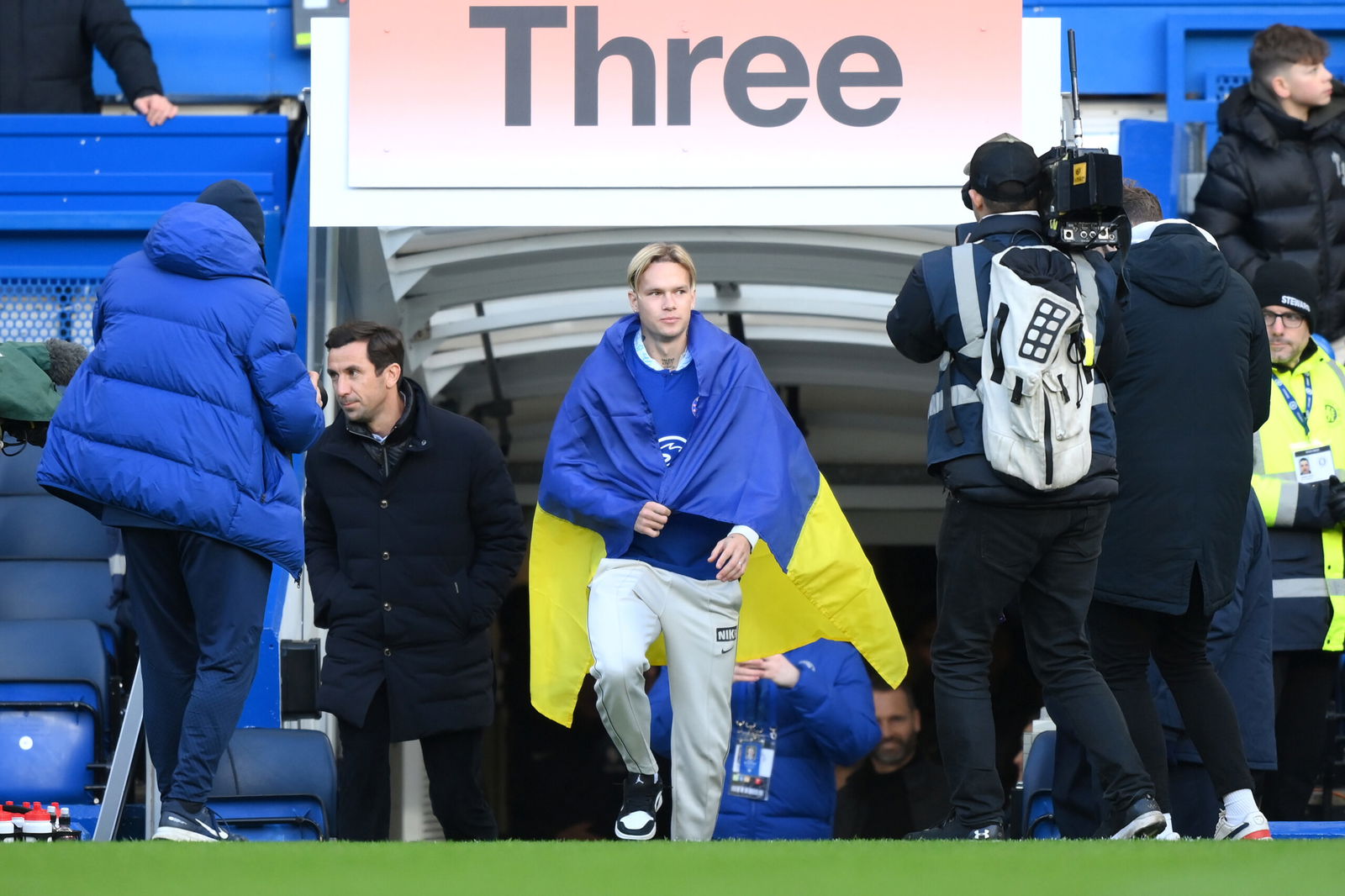 Chelsea will face Shakthar Donetsk in a friendly match after the two clubs came to an agreement for the transfer of Mykhailo Mudryk.
The sides reached an agreement as Mudryk made the move to Stamford Bridge for a fee reported to be in the region of £88 million.
Despite weeks of negotiations with Arsenal for Mudryk, Shakhtar Donetsk held talks with Chelsea over the transfer and the Blues wrapped up a deal swiftly.
The move has been deemed a 'hijacking' as Graham Potter's side agreed to pay the valuation for the 22-year-old, who signed an eight-and-a-half year deal in London.
He was introduced to the crowd at Stamford Bridge at half-time of Chelsea's Premier League clash against Crystal Palace on Sunday, just moments after being officially announced as a Blues signing.
Adding to the arrivals of Joao Felix, David Datro Fofana, Andrey Santos and Benoit Badiashile, Mudryk became the fifth January signing and the Blues are not done there.
Noni Madueke and Marcus Thuram are among the names linked with a move to Chelsea, who could be set for a record transfer window in terms of incomings.
READ MORE: Chelsea fans spot what Joao Felix did to welcome Mykhailo Mudryk to club after £88m move
It has now been revealed that following the arrival of Mudryk, Chelsea will face his former club in a friendly.
The Ukraine side have released a statement to confirm that they will face Graham Potter's men in Donetsk, with a date yet to be confirmed for the tie.
Taking to their official website, Shakthar penned an open letter to their fans as they confirmed the news.
It wrote: "Dear friends and fans, FC Shakhtar has signed a final agreement with Chelsea FC and thus Ukrainian footballer Mykhaylo Mudryk will continue his career with the Blues in the strongest national championship, the English Premier League.
"First and foremost, I want to thank the entire civilised world for helping Ukraine. Today we are able to talk about Ukrainian football thanks to the Ukrainian army, the Ukrainian people, and the tremendous support of the entire civilised world. Only by joining efforts we will defeat the evil that has come to our homes.
"I have mixed feelings today. On the one hand, I am happy for Mykhaylo and proud of him. This guy is leading by example, showing that talent and hard work can make the impossible possible. I am absolutely confident that the entire Europe will acclaim Mykhaylo's brilliant and fine play.
"On the other hand, I have never made it a secret that my dream is to win European trophies. This means that players like Mudryk should be invited to our club, to our Ukrainian championship, and we should win European trophies with such players, rather than root for them, even when they play in the world's top clubs. Unfortunately, it is impossible now, as Ukraine is fighting the horrendous and unjust war waged against us by the Russian Federation. But I am confident that we will win. And we will play a friendly against Chelsea at Donbass Arena in a Ukrainian Donetsk.
"We have to do everything we can to bring this day closer.
"That is why I have made a decision to launch the Heart of Azovstal, a project designed to help Mariupol defenders and the families of fallen soldiers. Their acts of bravery are unparalleled in the modern history. It is them, their sacrifice and courage that helped contain the enemy in the first months of the war and let all of us feel the inevitability of the Victory of Ukraine now.
"I am allocating $25 million (UAH 1 billion) today to help our soldiers, defenders, and their families. The money will be used to cover different needs — from providing medical and prosthetic treatment and psychological support to meeting specific requests.
"To ensure transparency, the project will have a professional independent team that will be in touch with the Azovstal defenders, their families, care providers, and volunteers."
The date of the clash will be announced in due course, as both sides have a packed fixture schedule following the return from World Cup action.