Stamford Bridge goodbye, Mount & James fitness, Pochettino message: What Frank Lampard said ahead of Chelsea vs Newcastle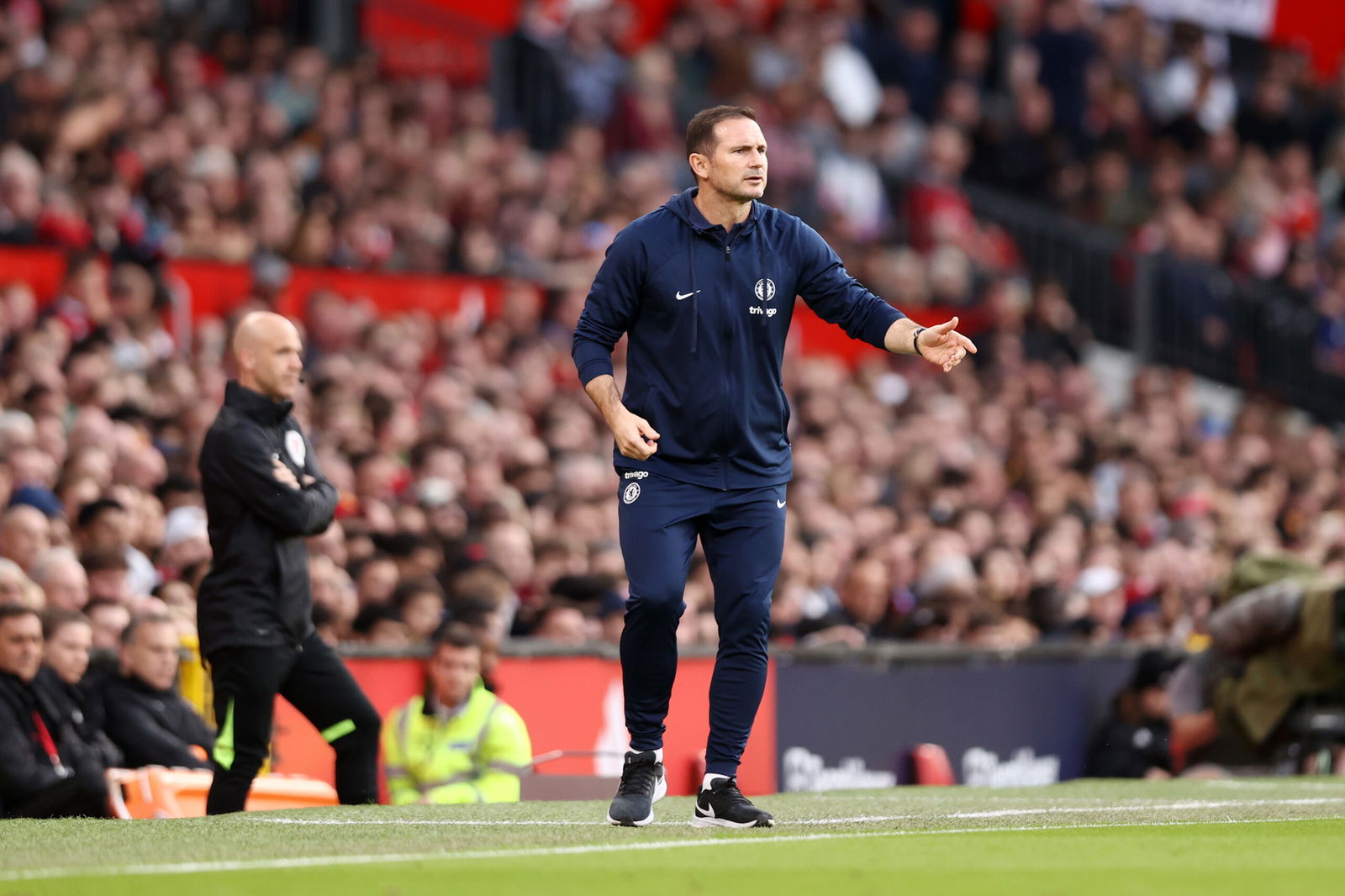 Frank Lampard addressed the media ahead of his final game in caretaker charge of Chelsea as they prepare to face Newcastle United.
The 44-year-old's interim spell at Stamford Bridge will come to an end on Sunday afternoon once the full time whistle blows in their Premier League clash against Newcastle.
In Lampard's 10 games in charge, Chelsea have been unable to find an upturn in form following the dismissal of Graham Potter, winning just once – against Bournemouth – and losing eight matches.
It will see Chelsea finish in the bottom half of the table as they await the arrival of Mauricio Pochettino this summer, but first they need to complete the 90 minutes against Eddie Howe's side, who have secured qualification for next season's Champions League.
After beating Bournemouth and drawing to Nottingham Forest, Chelsea have suffered back-to-back defeats to Manchester City and Manchester United, with the latest loss coming on Thursday night in a 4-1 rout for the Red Devils at Old Trafford.
Now attention turns to Sunday as the Blues head back to west London to wrap up their dismal campaign.
Here is every word Frank Lampard said ahead of Chelsea versus Newcastle United as he bids farewell to the Blues.
---
---
Game on Sunday gives you a chance to say goodbye to the fans. How is that going to feel? Singing name at Old Trafford. No brainer to take the job then, still no brainer now?
"I don't feel like it's a… I'm not trying to sound, this sounds corny, but I don't feel like it's a goodbye. I appreciate it, it'll be the end of the season and end of my small time back. I didn't have that as it was Covid before. Normally when you leave a club you don't have a big hurrah as a manager, you're in one day and out the next and that's fine."
Odd situation?
"It doesn't feel that odd to me if I'm honest. This will never, this is the corny part, I'll never feel like I'm saying goodbye to the fans because my career has been my career. But when I say it, my career as a player and as a coach, the first time around and this period, it's there. I live close enough to the stadium and I'll be back at Chelsea many times.
"When you take on a managerial career, it doesn't mean that you're going to be at the club where you had 13 years at as a player forever. I'm quite calm about that, I'm not too nostalgic about it. But I certainly do appreciate the fans' support and I will appreciate it on Sunday.
"More than anything, I'd love to give them a performance that they can take away to the summer and feel a bit more positive about for sure."
Would you like to play Mason Mount if it is his last game if he's fit? Reece James fitness?
"Reece won't be fit and Mason is going to be really tight. "
Reports of Reece hurting himself in training this week?
"He came out yesterday (Wednesday) and he went back in because he had a little bit of an awareness. But we hope that the scans say there is no real damage. It was one (that was just) probably a little bit of a reminder that it's a bit too early to be out."
Has the medical been part of the picture as well – part of the problems Chelsea has had since you've come in – got 10 injuries?
"Yeah, we've got a lot of people out. I'll be honest, I haven't been here long enough to start openly talking about what the medical situation is. It wouldn't be the right place for me."
From experience here in a short period, experience at Chelsea throughout your career, is the next job the most difficult job that any Chelsea manager has had in the last 20 years?
"I don't know. It's a good headline but I don't know. It remains to be seen. I can't jump into the future. I think it's a fantastic job because it's the Chelsea job. When I took it the first time I came, I probably got the job because a lot of top managers didn't want the job. I know that for a fact. That was a big part of it. But I enjoyed the process and I enjoyed coming in. I wish the new manager well but I don't know. It's his problem I guess (laughs). Is that the headline you wanted? (laughs)"
Wanting the players to show what they can do. Who has shown you?
"I don't want to go into individuals because I think that people could sort of dissect that.
"I thought Carney did really well today (Thursday) coming into midfield. I thought he came in with a lot of personality. It's been one of the harder parts of my job with the numbers in the squad, the balance of going with a team that you feel to win important games, every game is important, and having time to work with the younger players who you haven't seen before because normally you have a process of a pre-season, time and you can really work, talk and train. We haven't had that time. Unfortunately, Carney hasn't had that opportunity until today for me. But I thought he did well. 
"Noni did pretty well again. The flip of that, Azpi was fantastic in terms of his captaincy and his attitude, which, as I keep talking about, is 70 percent of the game is how you apply yourself and your attitude. I don't want to get into personal ones if that's alright."