Team news, Anthony Barry, club finances: What Graham Potter said ahead of Chelsea vs Aston Villa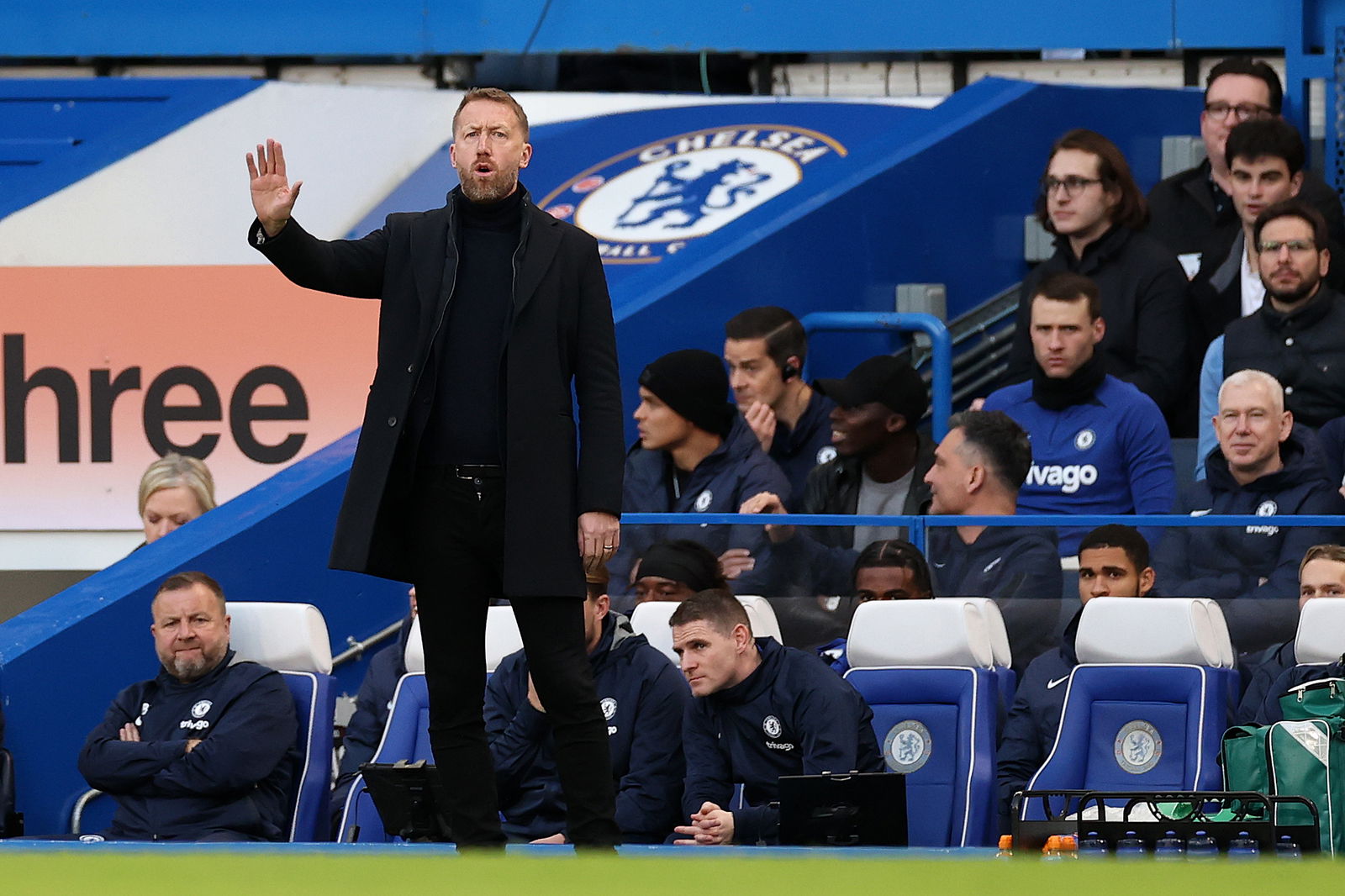 Graham Potter addressed the media ahead of Chelsea's Premier League clash against Aston Villa on Saturday evening at Stamford Bridge.
Chelsea are back in Premier League action this weekend following the conclusion of the international break and they will be hoping to pick up where they left off.
Three wins and a draw sealed an unbeaten March and avoiding defeat to Villa will extend the unbeaten run to five matches in all competitions.
It's now the season run-in and a big April awaits Chelsea, who are still hoping to qualify for next season's Champions League, with a quarter-final tie awaiting against Real Madrid.
But the focus is on Unai Emery's side. Potter and Chelsea will be wanting to continue the positive run on Saturday evening as they eye another victory.
Here's what the Chelsea head coach had to say in his pre-match press conference on Friday afternoon.
---
Women's Champions League quarter-final win over Lyon
"It was amazing. Huge congratulations. Sums up the craziness of football. The way you love it. Huge night for the girls and Emma. Delighted for them."
Team news
"Thiago and Azpi still away. Raheem will miss the game, more chance for Tuesday. Mason has trained and is available, probably not from the start. Wesley will miss the game, chance for Tuesday. Christian Pulisic has a heavy hold so we have to check.
"Kai was fever. He's recovered. Reece is well. Has had the last two sessions. Provided there is no reaction, he should be available."
Season run-in
"Exciting month, but the focus for us is to stay present and think about the game, a tough game against Aston Villa. Respond to the disappointment against Everton."
Unai Emery and Aston Villa
"He's done a fantastic job (at Aston Villa). He's had a fantastic career, someone I've always looked up to. Looking forward to seeing him."
Anthony Barry and Bayern Munich talks
"Anthony is in discussions, clubs in discussions. He's not with us, it's the best thing while that's getting resolved. Nothing to report. I don't know (how long it'll take), no idea, it's between the clubs.
"I have huge respect for Anthony. He's a fantastic coach, fantastic person. These things happen in football.
"Of course I've spoken to him. I would like those conversations to remain private. He's someone I respect a lot. He's given everything for Chelsea. Fine member, great guy."
Season aims
"For us, we have to think our goal is on the next match and win the game. We're Chelsea, we want to win."
Mason Mount
"It's been tough for him, he's had niggling injuries and noise and speculation off the pitch. He's a top professional and fantastic lad. He's been top, that's credit to him."
N'Golo Kante's return
"We have to manage that, that's the next stage (coming back). Building those minutes in the Premier League. He's been training well. He's available in the squad and I'm pretty sure he'll be on the pitch at some point tomorrow."
Concerns about potentially facing Anthony Barry in Champions League semi-finals vs Bayern Munich
"That's something I'm pretty sure would be in conversations for obvious reasons."
Financial results potentially affecting summer transfer business
"I've heard nothing to be concerned about, no."