Thiago Silva confirms Chelsea contract extension imminent after accepting Todd Boehly's transfer plea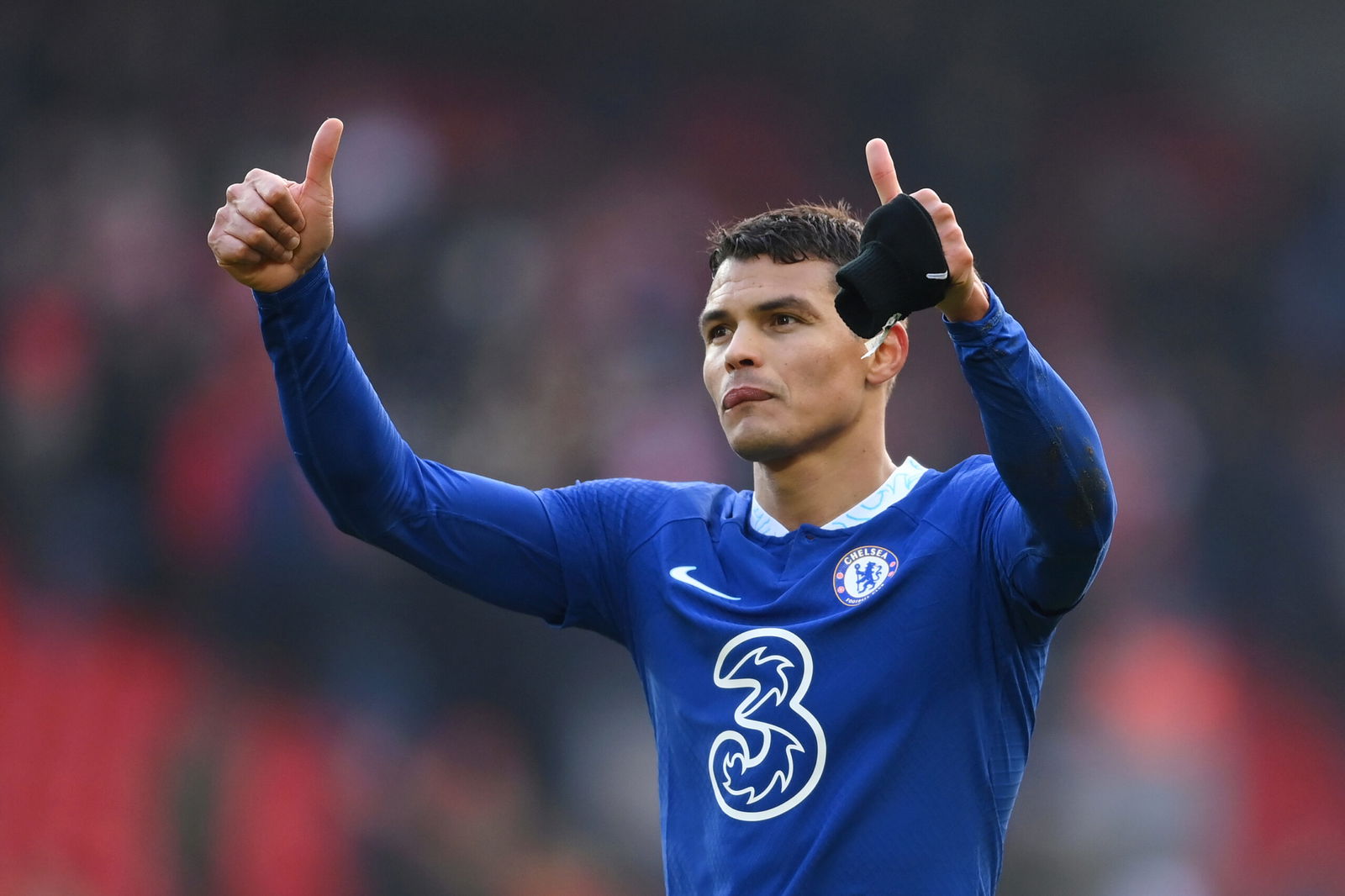 Thiago Silva has revealed why he will stay at Chelsea next season which will take him into his fourth season at the club.
The 38-year-old, who turns 39 in September, is out of contract this summer but is on the verge of penning a one-year extension after positive talks were held with Chelsea.
Graham Potter and the Chelsea hierarchy have been impressed with his attitude and leadership on and off the pitch, someone who will help the young players, and want him to remain at Stamford Bridge.
Silva arrived at Chelsea in 2020 on a free transfer after leaving PSG and has won the Champions League, Super Cup and Club World Cup.
The central defender has become an example for the rest of the squad, showing extreme professionalism in how he handles himself both on and off the pitch.
Chelsea are fortunate to have the Brazil international at their club and, for both parties, another year together at least will be welcomed again.
Silva is starting to be joined by a younger set of teammates with Chelsea reducing the average age of the squad. However, the centre-back is taking it in his stride and has revealed it's key part why the club are so keen for him to stay in the capital.
"We are talking about it, everything will probably happen in the next few days," Silva told ESPN Brasil on a new contract.
"My intention, and that of the club as well, is to stay together. I know that the club needs me right now. I am here to be able to help, they are young players, anyway.
"I know that, with my experience, I can help in this process of rebuilding the club, I'm here for that, willing to do this, however, I know that my responsibility is very great.
"I know we have a lot of work ahead of us, we lost one of our great leaders in the locker room, Jorginho (to Arsenal on deadline day), a guy who spoke a lot, this gap will remain, but we have to move on. We didn't expect him to leave, it happened. (We need to) make up for his absence in the best possible way."