Thiago Silva reveals why Chelsea & Mauricio Pochettino hold the keys to his Blues future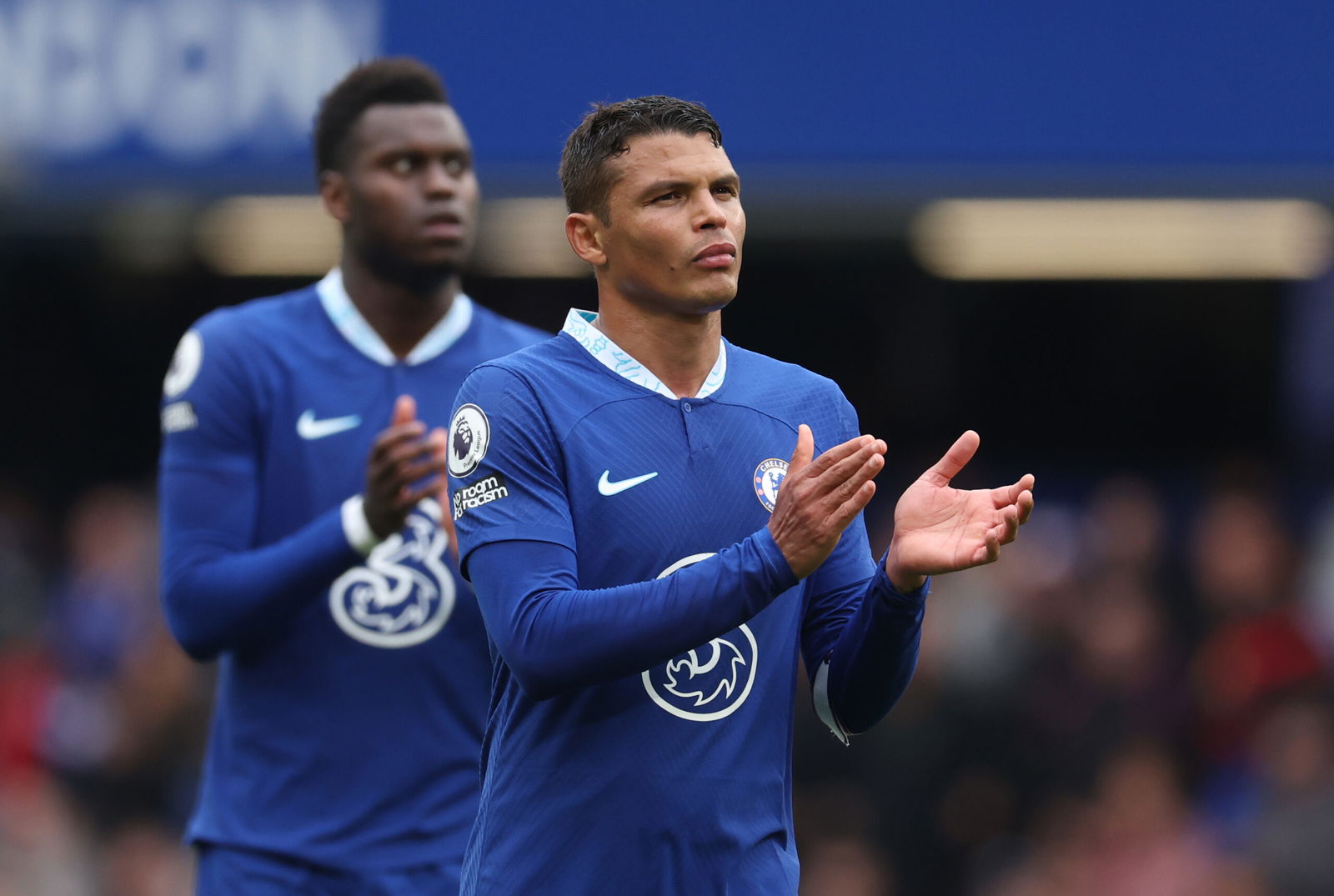 Thiago Silva has confirmed his Chelsea future and revealed the only two ways he will leave the club this summer.
The 38-year-old penned a one-year contract extension in February to take him into a fourth season at Chelsea following his arrival in the summer of 2020 from Paris Saint-Germain.
Silva has gone on to win the Champions League, Super Cup and Club World Cup during his Blues spell and there was increasing speculation that he could return to Brazil this summer to end his career at Fluminense.
However, after Chelsea's 2-2 draw against Nottingham Forest in the Premier League, Silva rubbished all talk and confirmed his intentions of remaining in the English capital in an interview with Joao Castelo-Branco of ESPN.
He insisted the only way he will be leaving this summer is if the club or next manager, which is expected to be Mauricio Pochettino, informs him that he is no longer wanted.
Silva said: "I have a contract here (at Chelsea), right? It's even strange, because several things are coming out (in the media) and it ends up that the passionate fans… Some even curse me on social networks, others say 'come soon', others say 'if you do not come now, do not come again.
"It's boring for me, but I renewed my contract with Chelsea two months ago, if I'm not mistaken. I've always fulfilled my contracts. I only won't stay here if Chelsea don't want me next year or if the new coach who arrives doesn't want me to stay.
"Otherwise, I will try to fulfil my contract that is signed until next year. Then, next year, we see what we can really do."
Silva's wife, Belle, also confirmed their desire to remain in London, saying on Instagram: "Guys, I want to thank every single person, everyone, every person who came to me for a hug, for a song with 'ooh, Thiago Silva' outside of the stadium. Thanks so much.
"We, my family, my husband, my children and me, we are very, very happy here in London and Chelsea. My family and I are Blue, are Chelsea and we will stay here! Go Blues!"
Pochettino is expected to be appointed in the coming days as the club's next head coach after agreeing terms to take over at Stamford Bridge from the summer.
Frank Lampard will see out the season and the remaining three Premier League games before departing from his caretaker post. Pochettino won't be in attendance for any of the games against Manchester City, Manchester United and Newcastle United.