Thiago Silva reaches final decision over Chelsea future after verbally agreeing new deal until 2024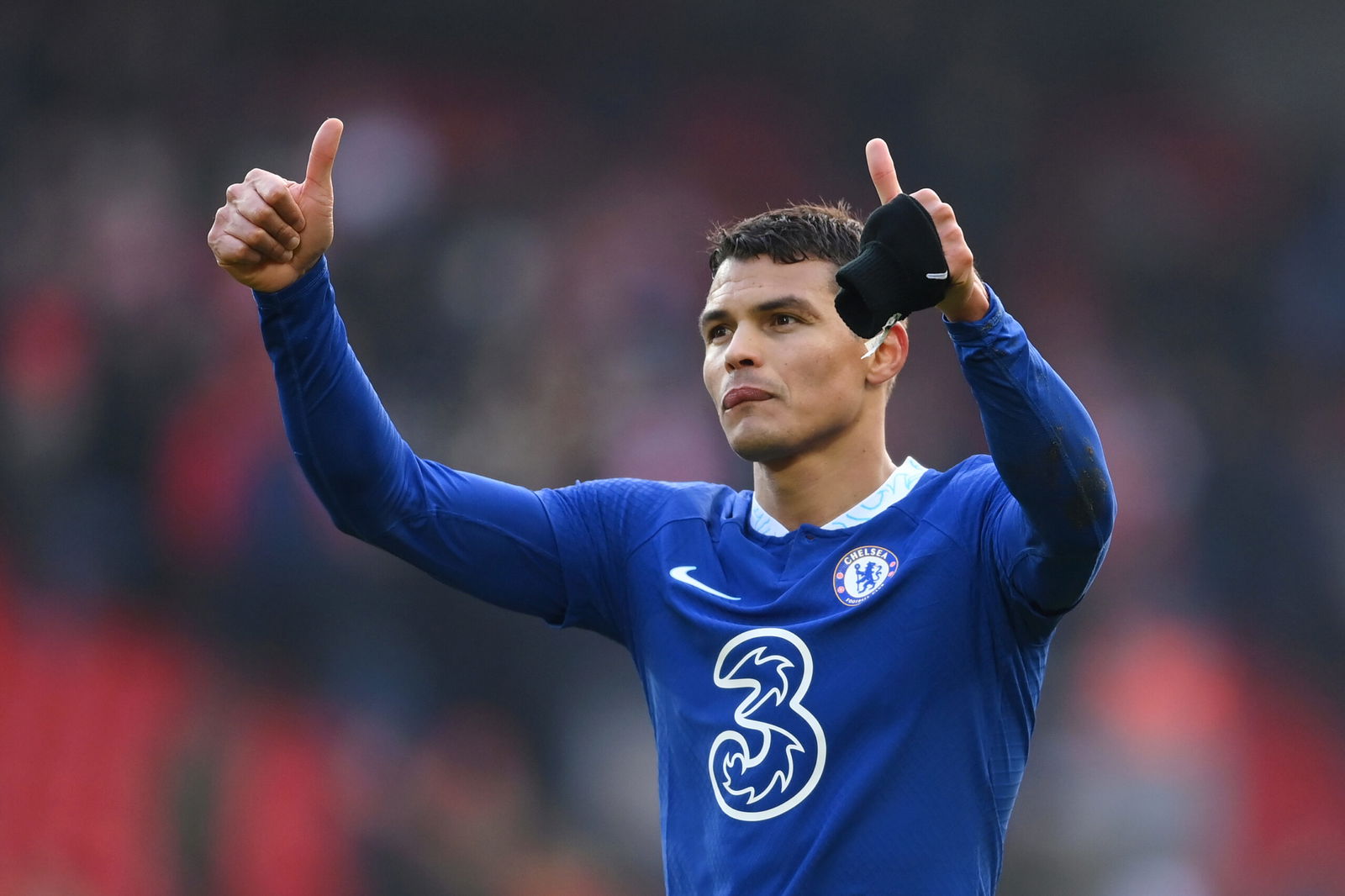 Thiago Silva is on the verge of penning a new one-year contract at Chelsea after reaching a verbal agreement with the club.
The 38-year-old will go into his fourth season with Chelsea after joining from PSG on a free transfer back in the summer of 2020.
Despite being at the end of his career, it's been an extremely successful stint at Stamford Bridge for the Brazilian, winning the Champions League, Super Cup and Club World Cup.
Silva confirmed last week that an agreement with the club was close, telling ESPN Brasil: "We are talking about it. Probably everything will happen in the next few days. My intention and the club's intention are the same: to stay together.
"I know that the club needs me at this moment, I'm here to help, there are young players. I think that with my experience I can help in this process of rebuilding the club.
"I am here for this, willing to do this. But I know that my responsibility is huge. I know we have a lot of work ahead of us."
Now Fabrizio Romano has confirmed an agreement is in place between the parties over a new one-year extension until June 2024.
The contracts are being prepared after Silva gave the green light to extend his stay in the capital, and it will be finalised soon before official confirmation is given.
Silva has been a mainstay in the Chelsea side and will be looked at by Graham Potter and the owners to help the younger members of the squad settle and develop while he is still at the club.
Todd Boehly, Behdad Eghbali and Co have been impressed by the centre-back's application on and off the pitch, contributing to the club wanting to offer him a new deal.
It's been a busy time at Chelsea since last summer which has seen a whole host of new names arrive, including eight new signings in January.
A time like no other. Silva echoed the frantic month, telling the official Chelsea website: "It's the first time I've seen something like this in my whole career,' Thiago said of our January activity.
"This shows about the ambition of the club, how much the club wants to win. We had a lot of injury problems this year. A lot of new players arrived and that takes time to prepare and get used to.
"We know we're not having the best season, but I really believe that the positive thing is: if we don't start well, we can finish well. So, that's what we need to learn as a lesson, try to get settled in as soon as possible, because there's no time left, because the Champions League will start again soon.
"We need everyone to be ready, at the same page, we won't be at 100 percent, but the knowledge of each other has to be important at this moment to build chemistry."
But it's good news for Chelsea. A key member of their squad is here to stay as the planning continues ahead of next season.