Thiago Silva's wife confirms Chelsea future after addressing Fluminense return speculation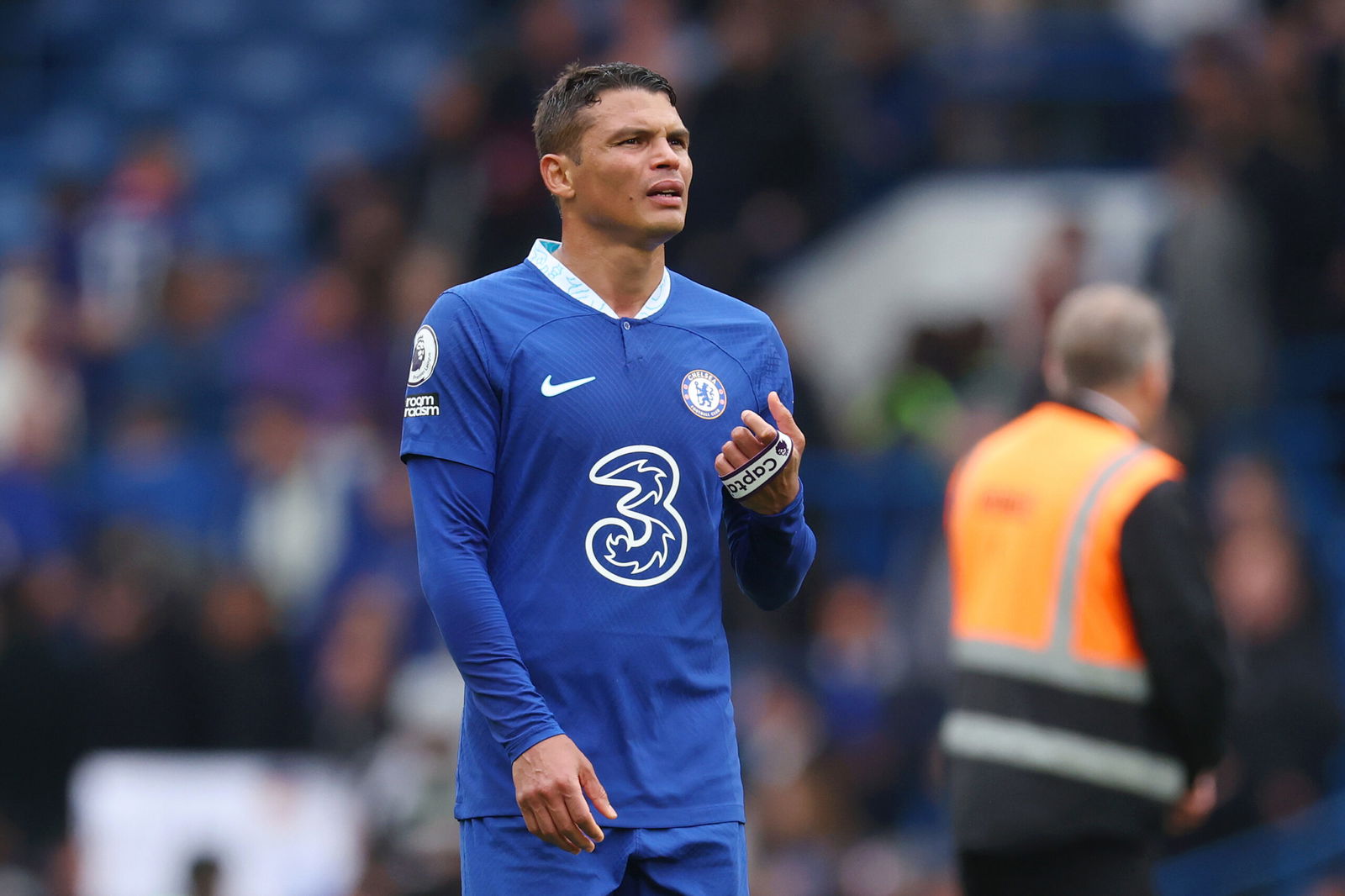 Thiago Silva is set for another year at Chelsea after his wife, Belle, addressed the speculation over his future at the club.
The 38-year-old, who turns 39 in September, only signed a one-year extension in February to commit his future to Chelsea for the 2023/24 season, which is set to see him work under Mauricio Pochettino who is expected to be appointed as the club's next head coach.
However, in recent weeks Silva has been linked with a return to Fluminense, the club he started his career at and reports out of Brazil suggested he was willing to depart this summer to end his career there.
It was unclear over what Silva's stance was, but his wife, Belle, following Chelsea's 2-2 draw against Nottingham Forest in the Premier League at Stamford Bridge on Saturday, has addressed all speculation and confirmed where he will be playing next season.
In an Instagram post, she confirmed the family are 'very, very happy' in the English capital and that the central defender will be staying with the Blues.
Bell said:"Guys, I want to thank every single person, everyone, every person who came to me for a hug, for a song with 'ooh, Thiago Silva' outside of the stadium. Thanks so much.
"We, my family, my husband, my children and me, we are very, very happy here in London and Chelsea. My family and I are Blue, are Chelsea and we will stay here! Go Blues!"
Chelsea supporters unveiled two banners behind both goals at Stamford Bridge ahead of kick off to celebrate the Brazilian, with one of the banners reading 'he came from PSG to win the Champions League'.
This will offer Chelsea's owners a boost ahead of the summer, when there is expected to be a squad overhaul, following Silva's comments last month about the 'incorrect strategy' implemented since their £4.25 billion takeover in May 2022.
Chelsea and Silva will be hoping to avoid a repeat of the disappointing season next term, and the latest news of the veteran being set to stay will be welcomed by everyone connected with the club.