Chelsea player's wife sends cryptic message to Graham Potter after shock defeat to Aston Villa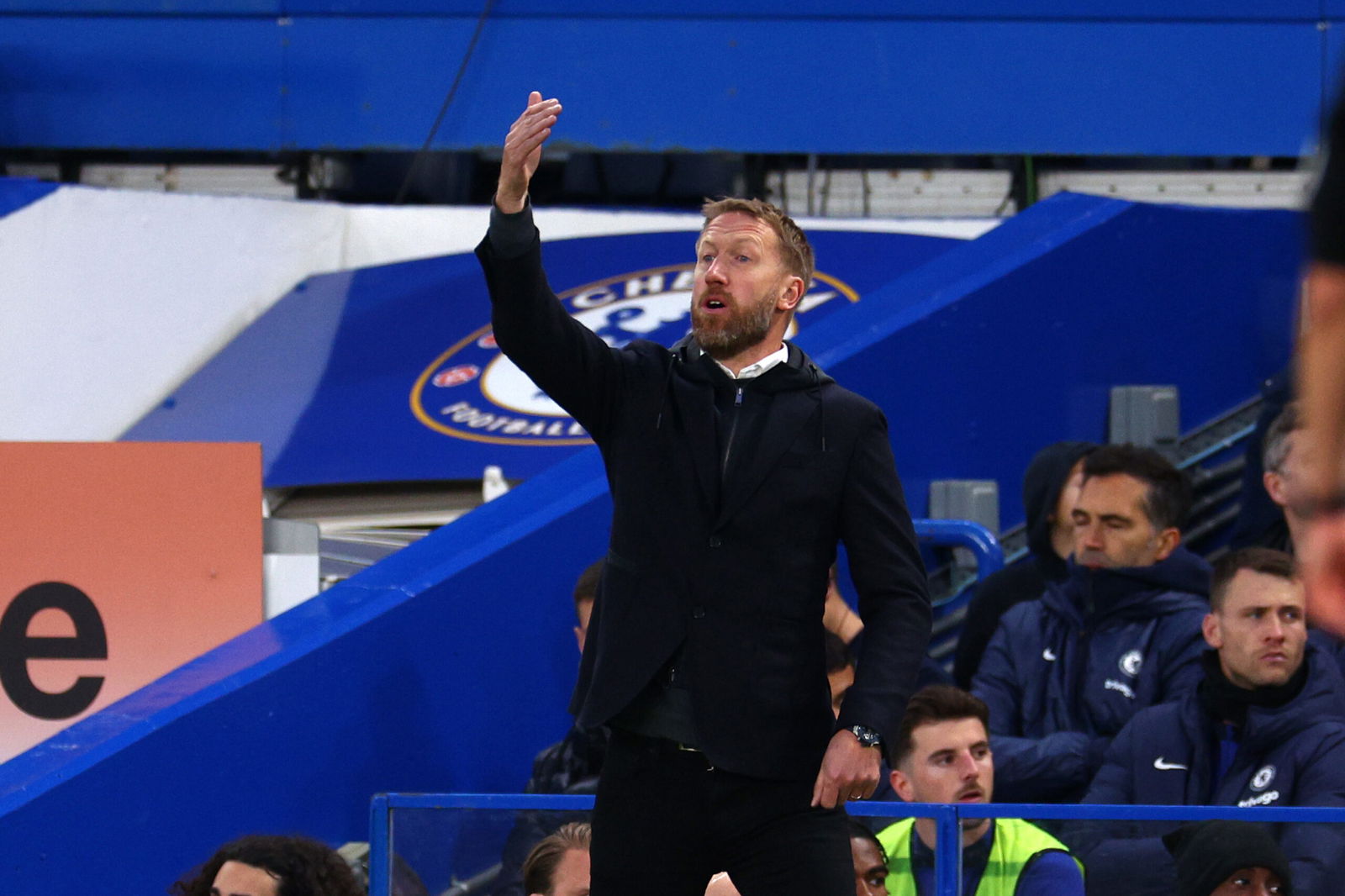 Pressure is beginning to mount on Chelsea boss Graham Potter from both fans, as well as family members of his squad.
Potter's side slumped to a 2-0 home defeat to Aston Villa, following goals either side of half-time from Ollie Watkins and John McGinn.
Despite creating a plethora of chances, the hosts were unable to salvage any points from the game, allowing their opposition to leapfrog them in the league.
The result left Chelsea in the bottom half of the table and 11 points adrift of Champions League qualification.
And with this has come calls for the English head coach to lose his job from fans.
Not only this, but family members of the Chelsea team have also seemed to voice their frustrations towards the souring situation at Stamford Bridge.
Thiago Silva's wife, Belle, took to Twitter to express her disdain at her husband's team's performance.
She wrote: "I don't say anything anymore. I look at the table and we are in eleventh place, very sad… let's get ready for Tuesday."
The Blues were without her husband, Thiago Silva, for the match as he steps up his return from injury for Potter's side.
And this is not the first time the Brazilian centre halves wife has appeared to take aim at Potter, liking a tweet referring to the Chelsea manager as a "deadbeat tacticless coach" following the side's 1-0 loss to Southampton last month.
With pressure seemingly forming from all angles on Chelsea's head coach, he will be desperate for his side to pick up results soon, starting with a tricky home fixture against fellow strugglers Liverpool on Tuesday.
Silva's return can not come soon enough for the Blues as they face Real Madrid in the Champions League quarter-finals, with the 38-year-old key to Potter's defence.