Todd Boehly privately admits Chelsea 'mistakes' in first year as co-owner following £4.25bn takeover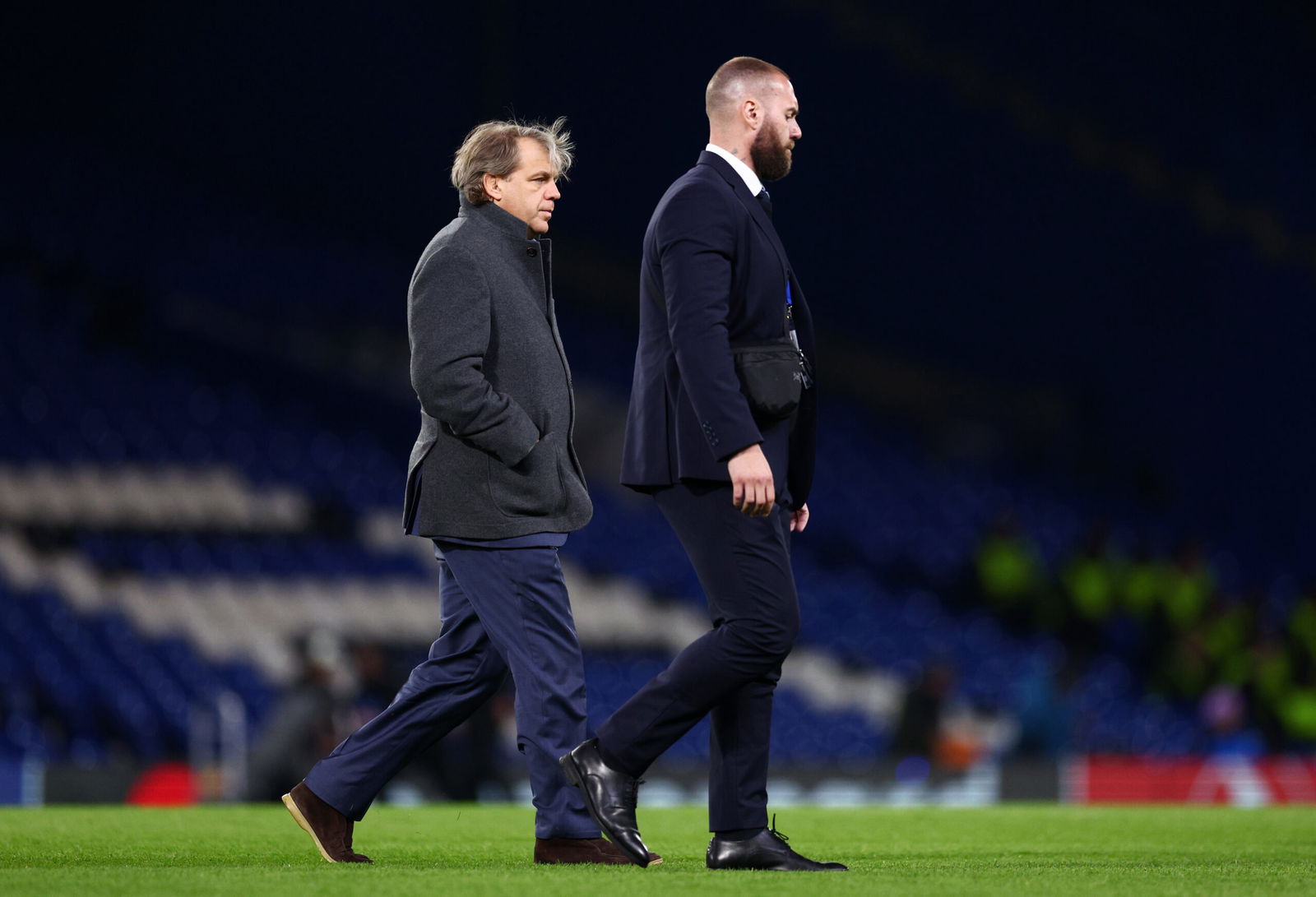 Todd Boehly has privately delivered his verdict on his opening year as co-owner of Chelsea after completing the £4.25 billion takeover in May 2022.
The American billionaire and Clearlake Capital have endured a chaotic and challenging first season at Stamford Bridge following the swift completion to buy Chelsea almost a year ago.
Over £600 million has been spent on new signings, both Thomas Tuchel and Graham Potter have been sacked, and Chelsea's season is all but over after their Champions League exit. They were knocked out of the Carabao Cup and FA Cup in the third round, while they currently sit in 11th place in the Premier League and looking increasingly likely to miss out on European football next season entirely.
Boehly, Behdad Eghbali and Hansjörg Wyss visited the dressing room after their 2-1 defeat to Brighton & Hove Albion to address the players, labelling their results and position as "embarrassing" before trying to rally Lampard's squad to turn the tie against Real Madrid around – the message of motivation didn't work as they went onto lose 2-0 on the night and 4-0 on aggregate.
Boehly and Clearlake will be hoping to learn from their opening year in England by avoiding the same mistakes in 2023-24, which will see Chelsea under their third permanent manager. The search is currently ongoing to find a new head coach, with Lampard in charge on a caretaker basis until the end of the season.
However, Boehly has acknowledged it hasn't all gone to plan since their arrival last year. As reported by Bloomberg, at a private event at Stamford Bridge on Thursday night, the co-controlling owner said mistakes had been made in his first year.
Boehly did not elaborate on the mistakes during the event, 'which was billed as a chance to hear the American talk about his exciting plans for Chelsea next season', in a room filled with bankers and associates.
Fans in the stands at Stamford Bridge have been pictured addressing Boehly and Lampard was quizzed on the frustrations of supporters as they eye a significant improvement on the pitch.
The 44-year-old accepted passion was normal but insists Boehly and Co have a 'real vision' to succeed in the English capital.
"With regard to the ownership and fans, passion goes both ways," commented the Blues boss.
"The fans show passion and I don't think the owners or anybody who comes to Chelsea and expect anything else. The fans have complete passion and want the club to do well and we have been fortunate enough that the club has been successful over the last 20 years or so. That means you want more of it. I don't think anybody needs schooling on that. I think it is clear and also the word passion is coming from both sides.
"These are passionate owners who want to bring a real vision to the club and we are probably the early stage of the process in those terms.
"Again, I keep being asked a lot of the same sort of stuff but when you look at processes in the Premier League and we want to rise and stay the very top and at the moment we are just off that level.
"People always question everything in the beginning and the early stages and at any part of the process. There is an important stage with the way we are working – we just want to get our heads down and get on with the things in front of us. Passion and that is normal. I don't think it is a problem. I certainly don't find it is a problem. We can all be passionate together and work in the same direction to get where we want to be."