Todd Boehly's miserable Chelsea reaction during Spurs defeat as Potter pressure increases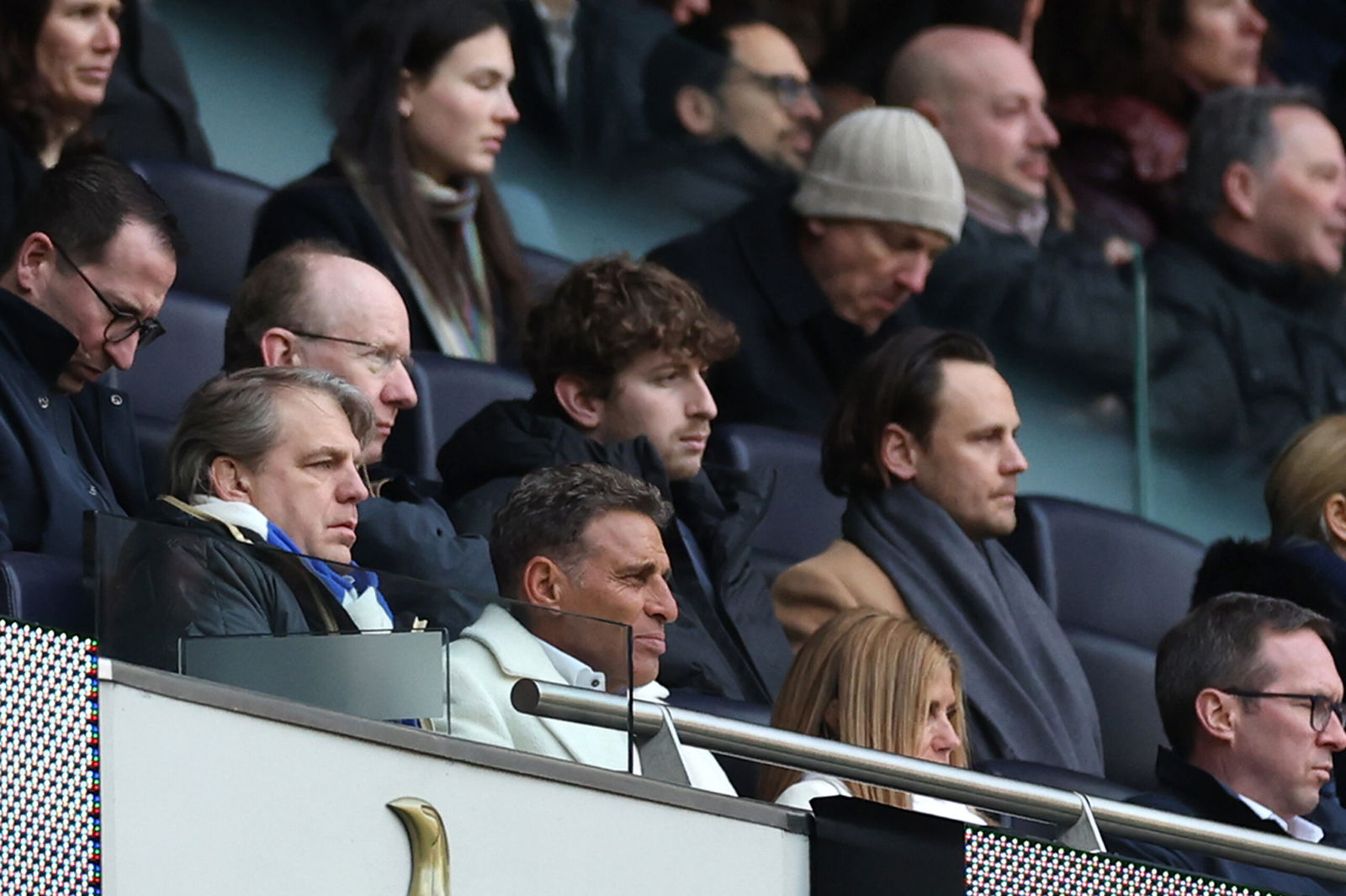 The Chelsea hierarchy's stance on Graham Potter's future at the club has remained unmoved but co-owner Todd Boehly's mood in stands during their 2-0 defeat to Spurs summed up the mood.
Sunday's 2-0 defeat meant Chelsea were succumbed to a third consecutive defeat in all competitions, winning just two of their last 16 matches in all competitions and not finding a victory in any of their last six matches.
For Chelsea, results like this aren't acceptable. They haven't been in the past and Potter would've likely been dismissed already under previous owner Roman Abramovich, although he probably wouldn't have been appointed either.
Potter accepts results haven't been good enough, admitting post-match: "Results haven't been kind to us. I think our performances have been better than the results. We're on the receiving end. It's tough for us, the supporters, who were fantastic again (against Spurs). We have to believe things will change."
READ MORE: Reece James delivers verdict over Graham Potter's future amid calls for Chelsea sacking
Chelsea are currently in 10th place in the Premier League and now 14 points off the Champions League qualification places. They are now closer to the relegation zone, just 12 points ahead of Everton who are in 18th.
The mood across the fanbase is starting to worsen on a game-by-game basis as results and performances, especially in the previous two matches, continue to suffer and worsen.
Co-owner Boehly was in attendance in the capital and after smiles ahead of the London derby, his mood was quickly dampened in the second half as Chelsea fell to another defeat.
His miserable look in the stands, sitting on his own at points, painted the picture of the feeling at Chelsea right now, the Blues are going through an extremely tough period – a point the players and manager are all very quick to point out.
Boehly and Behdad Eghbali are still continuing to back Potter, as it stands, ahead of crucial – a word that is constantly being used right now – games against Leeds United and Borussia Dortmund in the next eight days.
Their patience will continue to be tested should the results not improve in the short-term, an outcome Potter accepts will result in should he not find a quick solution to Chelsea's problems.
"There is always that question, absolutely, and you can't stop the questions," responded the Chelsea head coach over whether or not the owners' backing will start to change should results continue to dwindle, as quoted by Adam Newson.
"While results are what they are, I accept it. It's part of the job. We were talking before the game about watching the Arsenal All or Nothing and two years into Mikel (Arteta's) reign he is close to getting the sack and people want him out. It was seen as a disaster but things have now changed a bit.
"If you look at Jurgen (Klopp's) situation, they haven't got the results and all of a sudden people want him out. That is the nature of football. I haven't done enough at this club to have too much good faith; I also accept that.
"My job isn't to worry about that too much. I understand the question and where it comes from, but I have to try to focus on keeping on helping the team and supporting the players. I really like these players, they're good lads. They want to do better and want to win. But at the moment we're suffering and that is my responsibility."