What Enzo Fernandez said ahead of Real Madrid vs Chelsea in Champions League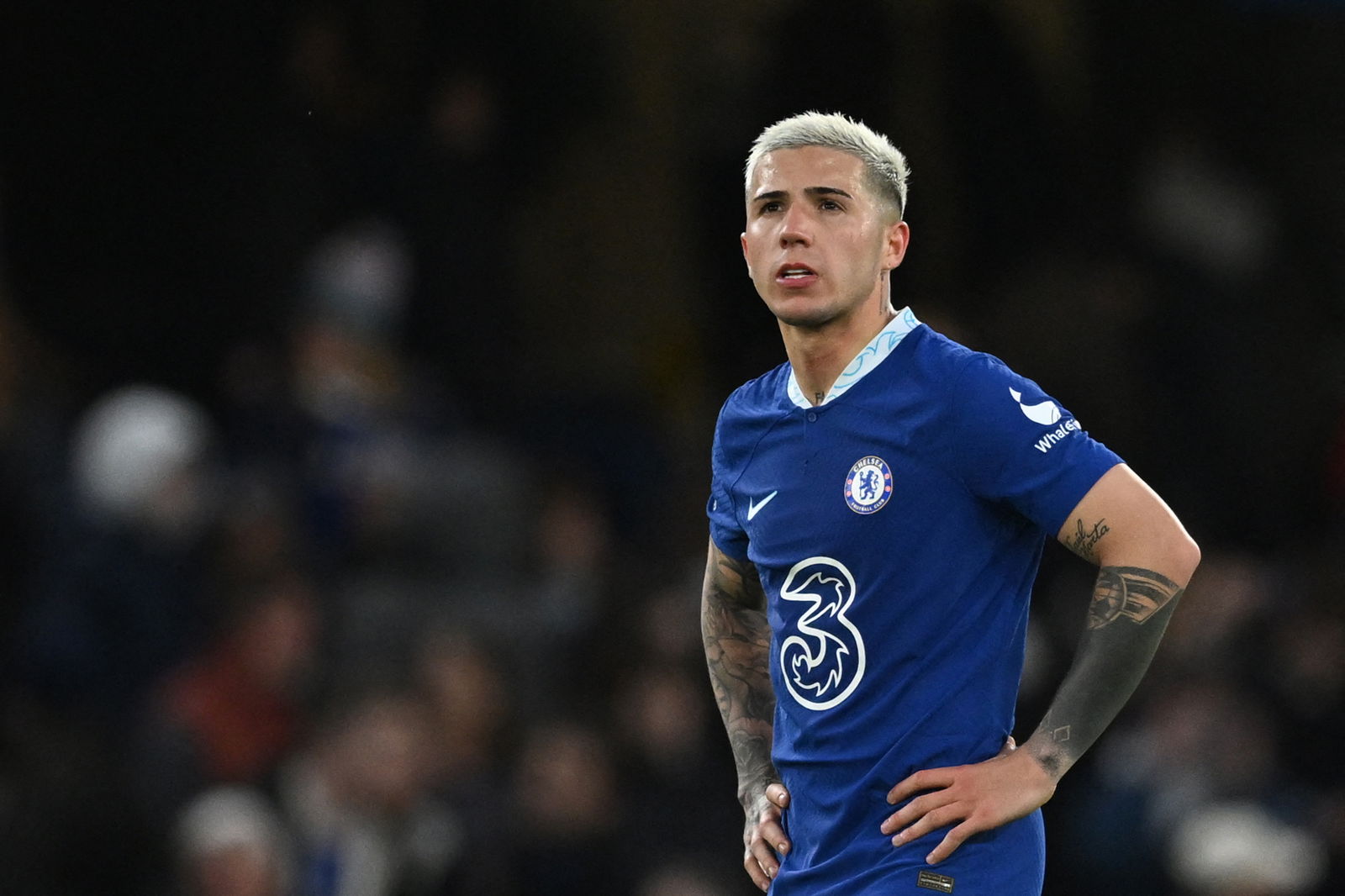 Enzo Fernandez addressed the media ahead of Chelsea's Champions League quarter-final clash against Real Madrid on Wednesday night.
The 22-year-old, who joined from Benfica for a club-record fee in January, has been hugely impressive since moving to England for £106.8 million and he is aiming for European glory in his first six months at Chelsea.
After overcoming Borussia Dortmund in the last-16, Fernandez and Co will be buoyed on by their European performances, but they will need to ensure the performance during Saturday's 1-0 defeat to Wolves in the Premier League is not repeated otherwise they could face a long night at the Bernabeu.
Chelsea come up against the current Champions League holders, who also knocked them out at the quarter-final stage last season, another reason for the Blues to seek revenge on Carlo Ancelotti's side.
Real Madrid vs Chelsea: Live stream, TV channel, kick-off time, team news and prediction
Here is what the Chelsea midfielder had to say ahead of the first leg clash in Madrid.
---
As quoted by Scott Trotter of football.london:
On Frank Lampard advice:
"Frank talked with the group a bit and he told us to keep our head straight. Chelsea is a club with a huge history and he told us about when he won the Champions in 2012 and he mentioned he was in his worst football moment with Chelsea."
On Real Madrid:
"We know Real Madrid is a very big club with a lot of history with big players but we trust in what we're going to do tomorrow. Modric, Kroos are very big players that have won everything."
On being afraid of Real Madrid:
"Afraid, we're not afraid. There is respect because this is a football match and we know the quality they have. We will try to contract them with our defenders and have great defensive work and make a wonderful match."
On experience:
"At various moments in football, matches in the World Cup give me a lot of experience, you have to be strong and have to keep a clear head. We were always focused, I learned a lot from that that you have to keep moving forward."
On pressure:
"I try not to have pressure in football, just to enjoy it. There is responsibility in this match but there is no pressure, I always try to enjoy. You don't have to be afraid and lets hope tomorrow is a big show.
"No pressure. I'm going to try and enjoy the match. i don't think I have to prove anything to anyone and I'll give my best as I always do."
On change of manager:
"Nothing changed because the players are still strong, the mindset is strong. We know the history, it is a big stadium I am happy to play here. It has beautiful memories."
On impressive performances so far:
"I don't think I've got to my top level at Chelsea, I've not been there long and it is is a different league, different city. It's not easy but I'm trying to support my colleagues to do as best as possible."
On Lampard praise:
"Thank you, I always aim to be a leader because when I started my roots in football I wanted to be an example and to help my colleagues.
"To be defined like that so young makes me happy and I would like to thank Frank for his words."